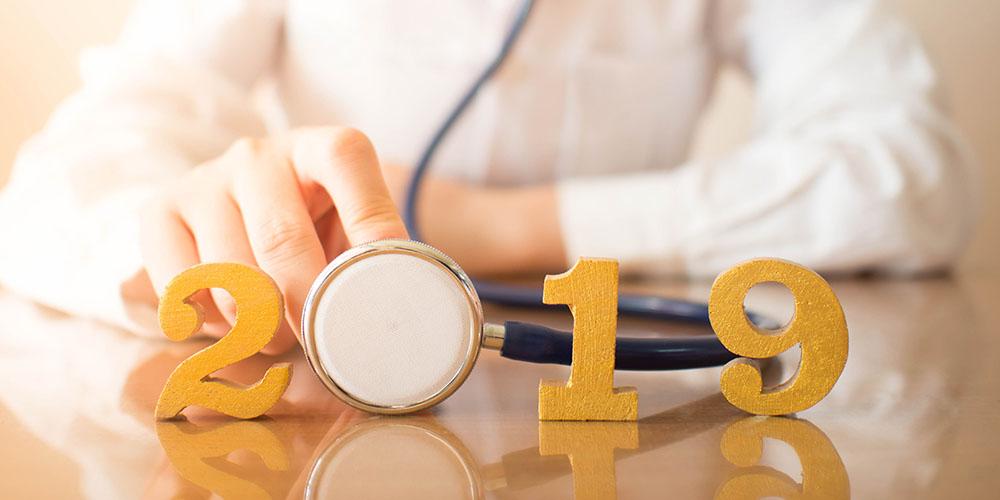 The 2019 WHO essential medicine list: Narrowing the access gap to innovative cancer treatments
The World Health Organization (WHO) essential medicine list (EML) contains treatments considered to be the most effective and safe in targeting global health concerns. On 9 July 2019, the WHO published the 21st edition of the EML, recommending the inclusion of 28 new medicines.1
The new additions were selected through an evidence-based process which assesses the quality, safety, efficacy and cost-effectiveness of candidate treatments. For the 2019 update, the Expert Committee evaluated a total of 65 applications, including proposals to add new medicines, extend the indication of listed treatments and remove medicines from the list.1
The WHO essential medicines list criteria
In 2018, The WHO Cancer Medicines Working Group (CMWG) adopted the European Society for Medical Oncology‒Magnitude of Clinical Benefit Scale (ESMO–MCBS) as a screening tool to identify cancer treatments that demonstrate therapeutic value. The CMWG indicated that for therapies to become eligible for inclusion in the WHO essential medicines list, they need to show an ESMO score equal to 4, 5 or A–B, provided that the clinical benefits meet or exceed the 4–6-month survival interval.2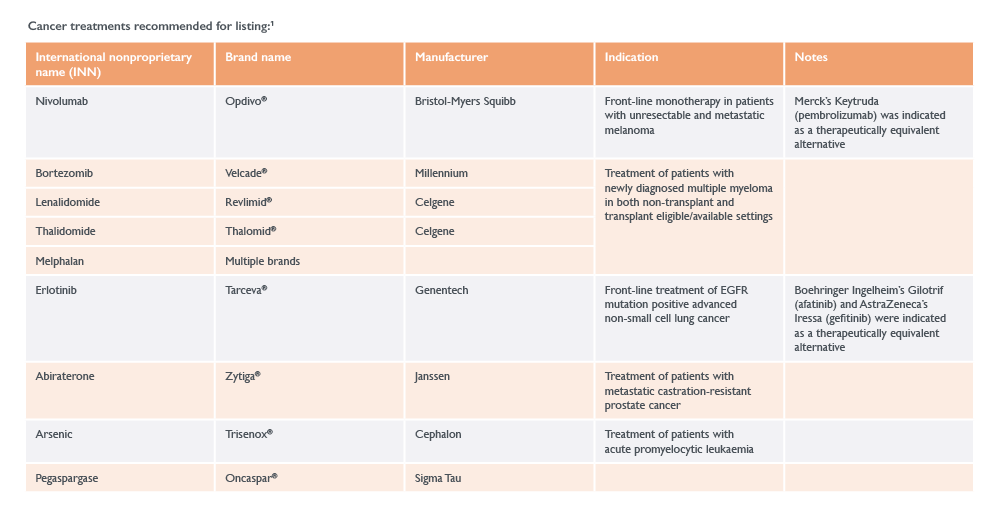 A number of high-profile rejections were also reported in the latest WHO EML, including:
Non-small cell lung cancer treatments, due to their still-evolving place in therapy:

Bristol-Myers Squibb's Opdivo® (nivolumab)
Merck's Keytruda® (pembrolizumab)
Genentech's Tecentriq (atezolizumab)
HER-2 positive breast cancer treatments:

Genentech's Perjeta® (pertuzumab) due to lack of sufficient evidence to demonstrate a clinically meaningful overall survival benefit in early-stage disease.
Roche's Kadcyla® (trastuzumab emtansine)
the Committee stated that while it demonstrates relevant survival benefit, its use as second-line treatment of metastatic disease was considered not to be a priority in the context of treatment of breast cancer.1
Narrowing the gap to effective treatment access
The inclusion of innovative medicines in the WHO EML is an important step to help patients gain access to effective treatments. The WHO EML influences other essential medicines lists at the national and regional level, and, therefore, which medicines are kept in stock and available by the government. According to the WHO, more than 150 countries use the EML to guide decisions about which medicines represent the best value for money.3

The 21st edition of the WHO EML is available here.
Valid Insight has access to pricing data on nearly 400,000 medicines over 38 markets, plus marketing authorisation insights for over 1 million medicines. If you would like to learn more about how we can help you with product access, call us on: +44 (0) 20 3750 9833 or email us at: discover@validinsight.com.