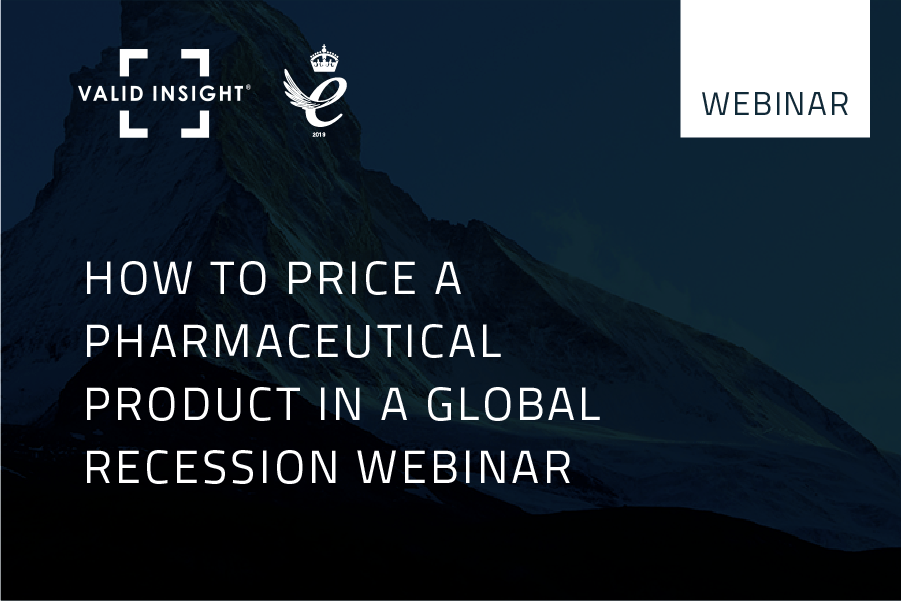 Choosing a price for a new product, and then justifying that price to payers, is a challenge for all pharmaceutical and biotechnology companies. This challenge becomes even more difficult if you are launching a product during a global economic recession. Watch the webinar now to learn how Valid Insight and a panel of payers and ex-industry representatives discuss the impact of the inevitable future global recession on pricing and market access of pharmaceutical products.
Expert panelists:
Anusha Patel, High Cost Medicines and Regional Homecare Lead Pharmacist for the East Midlands; Advisor to NICE and NHS England.
Bertrand Tardivel Former Head of Global Pricing at Takeda; founder of Frehel.
Jaime Espin Former Member of the WHO Guideline Panel on Country Pharmaceutical Pricing Policies, and pricing advisor to the European Commission.