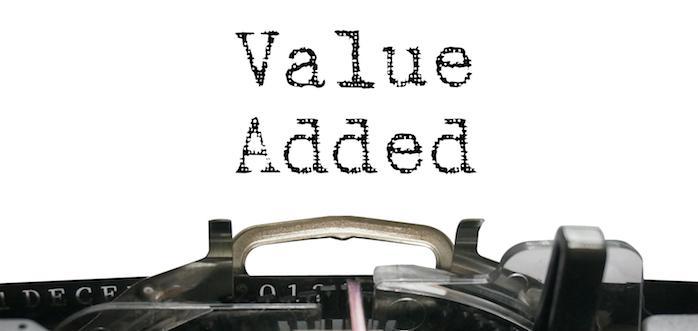 Challenges for the adoption of value added medicines
Pharmaceutical and life science companies are confronted with increasing competition while working with limited resources, driving the need to improve their internal capability to innovate. Developing new innovative products, however, requires investments, commitment, time, and product potential. How can companies simultaneously work within budget and deliver innovation and value?
This dilemma is fuelling the need to identify and eliminate all possible pockets of inefficiency. In product development and healthcare delivery processes, there are several of these pockets. In surveying their product portfolio, researchers may discover opportunities for innovation sitting idle and untapped in existing therapies. By rethinking and reinventing old products that have gone off patent, companies can develop value added medicines and optimise the benefits they offer.
What are value added medicines?
Value added medicines are based on already-known molecules that have been enhanced in some way to deliver more value to patients, health professionals, payers, and healthcare systems.
Often, though not always the case, value added medicines involve molecules that have gone off patent and are therefore available for other developers to remake. The period for patent protection typically lasts for two decades. In that time, several scientific and technological developments will have emerged, creating the opportunity for enhancing old products.
The value added to an old medicine could be any of the following:
Improved levels of safety, efficacy and/or tolerability
Treatment for new indications or patient sub-populations
Improved treatment administration
Drug developers can offer improved levels of safety, efficacy and/or tolerability through drug reformulation, whereby a medicine's formulation is slightly altered (e.g. including an active ingredient, or creating a new presentation for a molecule). One example is the change in presentation for the substance Buprenorphine, which is used in the treatment of opioid dependence, from sublingual tablet (the tablet is placed under the tongue) to buccal film (a thin film is placed between the gums and inner cheek). The buccal film is used for continuous and around-the-clock treatment, which cannot be adequately controlled with the tablet alternative. Although the two forms are absorbed via the mucous, the film format offers improved bioavailability – the active ingredient's absorption rate into the blood is between 45% and 65%, whereas that of the sublingual tablet is only somewhere between 19% to 29%.1 The buccal film also comes in several doses so physicians can best match the individual patient's tolerability.
Value added medicines could also address new indications or patient sub-populations, which effectively increases the treatment options offered to patients. This strategy is essentially drug repositioning, whereby a known medicine is given a new therapeutic purpose. For instance, researchers recently found that existing anti-malarial drugs could potentially be repositioned to treat Parkinson's disease, which currently has no cure.2
Drug developers can also add value to existing medicines by improving drug administration, which can be achieved by combining medicines with new services, devices or even other drugs. Added services have been particularly rampant given the current health environment's active shift from product orientation towards service orientation. For added devices, an example is repackaging an injectable solution into a prefilled syringe.
Lastly, by combining two existing drugs, companies can reduce dosing requirements. For example, Sanofi created the Drugs for Neglected Diseases initiative (DNDi), which led to the development of a medicine that combines two anti-malarial drugs – artesunate and amodiaquine. By enabling patients to take only two tablets per day (as opposed to eight), the new combined medicine was more convenient for patients and thus more cost-effective for payers. Essentially, added services, new devices, and drug combinations can help patients better manage on their own, improving adherence and health outcomes, and creating efficiency for the work of physicians and HCPs.
The key challenges for adoption
By matching the added value with specific patient needs and providing options to individuals who do not respond to existing therapies, value added medicines can help illuminate the path towards precision medicine. However, rather than be precise, the value-added medicine concept is riddled with uncertainty. There is no single regulatory definition for such medicines and so regulators and payers tend to treat them as generics or otherwise drug versions developed with relatively low risk (and therefore perceived to offer low added value). Specifically, the adoption of value added medicines can be challenging due to health technology appraisal (HTA), pricing, and reward hurdles.
HTA obstacles:
Some HTA authorities may perceive value added medicines to be the same as generics and not worthy of independent appraisals. Furthermore, HTA authorities each have their own appraisal processes, which is a challenge for drug developers. They search for different pieces of value evidence and some of them may not entertain data on potential cost savings for healthcare organisations. In many countries, the agencies that appraise the medicine will be different from those that appraise devices and procedures.
Pricing obstacles:
Value added medicines may not be easy to price. If payers view them in the same light as generics or me-too drugs, they may be priced using external or internal reference pricing based solely on their active substances and precluding the assessment of the added benefit. Additionally, the practice of tendering in some countries, which sometimes only considers which competitor offers the lowest price, runs the risk of price erosion.
Lack of rewards for drug manufacturers:
Generally, there is no standard way of appraising added value. Regulators and payers may request additional evidence to help demonstrate cost-effectiveness, comparative clinical effectiveness, improved adherence, and potential cost savings/budget optimisation, but the reward granted may not be commensurate with the value that was added. Since value added medicines are essentially old substances, payers may perceive the risk of re-developing them to be relatively low and their willingness to pay for such medicines reduces.
Preparing to negotiate for value added medicines
Overcoming these challenges will help ensure access to value added medicines. To do this, companies need to prepare by targeting clearly defined unmet needs, having the capability to utilise real world evidence, and engaging very early with stakeholders.
Deliberate matching of the added value to unmet needs. Drug developers must deliberately develop the added benefits to target specific, clearly defined unmet needs that matter to payers. For instance, when patients discontinue their treatment due to adherence hurdles, it can be particularly costly to payers. Enhancing the medicine's delivery method from intravenous to pill form can offer comfort and convenience to patients, drastically improving their adherence and producing savings for payers. Highlighting a value-added medicine's capacity to increase savings can improve the products' chances of being included in the formulary, being granted a relatively higher profit, and ultimately being reimbursed. Market access teams need to engage with payers to identify their specific economic needs, as well as other scientific and delivery enhancements that payers would like to see in existing medicines. When the link between the added value and the unmet need is clear, contracting for more favourable pricing schemes can be easier.
Real world evidence (RWE). Companies must consider the best methods for capturing essential data to underscore the added value and weave it into their value proposition. Specifically, they need to introduce better methods of identifying and measuring outcomes and of modelling relative effectiveness (versus having no added value) and cost-effectiveness (e.g. improved medical resource utilisation in the clinical setting). RWE can be a powerful data source to validate cost-effectiveness and bridge any evidence gaps related to surrogate endpoints. With economic information about medicines and disease pathways playing an increasing role in HTA activities, companies must recognise the practicality and breadth of insight RWE can offer.
Raise awareness and engage stakeholders early. Payers treat value added medicines as if they were super generics because they may be uncertain of how to approach such products. This should compel pharma to identify and fill in any stakeholder knowledge gaps. Companies can engage early with HTA authorities and payer organisations to determine which unmet needs the added value can specifically target and to negotiate for additional assessment/appraisal methods to capture the added value. Campaigning for a shift in focus from cost to outcomes can also help increase acceptance for value added medicines.
Additionally, many physicians are at the behest of informed and empowered patients and caregivers and so one of the reasons they do not prescribe their first medicine of choice is because their patients have another preference. Engaging patient groups early on and positioning the added value in line with what patients prefer can help address the lack of benefits for manufacturers. Doing so may not immediately translate into reimbursements or sales, but will help gain traction for the product.
Value added medicines are positive additions to the health market. They help lower drug development costs, optimise new scientific findings, offer more value to customers, and ultimately help build trust in pharma's intentions behind drug development. Pharma can optimise existing medicines by adding value, but in doing so they will require in-house capabilities to be able to innovate, utilise RWE, and gain a deeper understanding of how to identify and appeal to the specific needs of individual payers.
To find out how Valid Insight can help you meet the challenges of value added medicines, contact us at discover@validinsight.com.
References
Fudin, F. (2016). A Brief Review of Buprenorphine Products. Retrieved from http://www.pharmacytimes.com/contributor/jeffrey-fudin/2016/03/a-brief-review-of-buprenorphine-products
Genetic Engineering and Biotechnology News (2015). Anti-Malaria Drugs Show Promise as Anti-Parkinson's Therapies. Retrieved from http://www.genengnews.com/gen-news-highlights/anti-malaria-drugs-show-promise-as-anti-parkinson-s-therapies/81251515