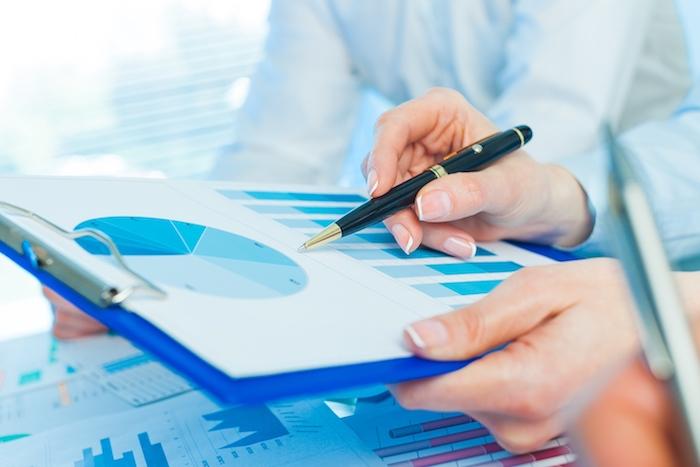 Training for market access teams
With a growing number of companies bringing a host of new products into the healthcare market, payers are more determined than ever to scrutinise drug prices and reimbursement. Payer demands are increasingly dominating the business decision-making processes of pharmaceutical companies. Leaders in pharma are shifting their organisations away from a purely sales orientated approach towards developing strategies that simultaneously encompass R&D, marketing, sales, medical, commercial, and legal.
Payer organisations are also becoming increasingly diverse in terms of needs, spending priorities, scope, size, and geography. Today, seeing eye-to-eye with payers is one of the industry's greatest challenges and if pharma leaders expect their organisations to respond to such market changes and stay ahead of the competition, then they will stand to benefit from training and developing their market access teams differently – specifically in the areas of market access strategy development, effective data utilisation, and customer collaboration.
Market access strategy development
A significant portion of market access activities includes the development of pricing and reimbursement strategies. To remain compliant and relevant in the execution of such strategies, market access teams need to have vast industry awareness and knowledge on international, national, regional, and local healthcare systems. Teams must keep abreast of the global regulations for health technology assessment (HTA), approval, pricing, and reimbursement, especially during a period when the rules governing healthcare spending are becoming increasingly complex and specific, down to the local level.
To incorporate as much value that is of interest to payers (and their network of influencers), market access strategies need to be developed from a comprehensive and integrated perspective – one that encompasses the various functions of the organisation. Team members need scientific proficiency to be able to effectively monitor the drug development process and work with clinical and R&D teams to identify clinical trial endpoints. At the same time, they must be able to transition into acquiring and applying economic and marketing knowledge to evaluate the commercial aspect of the product.
Data utilisation
Data plays a key role throughout market access strategy development. Teams need to function as savvy agents who can effectively interpret and utilise data during the development of the value proposition and creation of the value dossier. Data from the pre-clinical phase until the period following patent expiry can be of tremendous value during discussions with market access customers.
Scientific data, for instance, is critical when applying for HTA and/or regulatory approval. Market access teams need to be proficient with research and technical information so that they can develop the most appropriate position when addressing customer questions. Specifically, it is within the purview of market access professionals to understand how certain instruments and methodologies are designed and how these can be used to gather essential pieces of information. Such tools include patient-reported outcomes (PROs), health-related quality of life (HRQOL) research, customer effectiveness research (CER), and tools for real-world evidence (RWE).
Working with different market access customers
When a market access team starts to operate only in the last few months prior to launch, their new product is unlikely to garner a successful launch and commercialisation – despite having ample data. Strategy development and implementation for market access must start as early as the drug discovery stage. And throughout the drug development timeline, the team must work with different customers – payers as well as the stakeholders who impact on payer decision-making, namely governments, policy makers, clinicians, patients, and other influencers.
Having a deep understanding of the payer landscape, down to the local level, can help market access teams to reconcile their organisation's resources and processes with the specific needs of individual payers. Teams need to be able to effectively engage and collaborate with customers in order to build a well-founded and broad understanding of their motivations and constraints.
When working with payers, market access teams must possess the oral and written skills to be able to communicate and tailor a product's value proposition to match the needs of individual payers. They require the interpersonal skills and techniques for effective value presentation, elaboration, negotiation, and persuasion.
Furthermore, a component of the market access role is to act as researchers, analysts and consultants capable of understanding and integrating the clinical requirements and quality of life needs of patients. We find that it is very important for pharma companies to build in-house expertise around bringing the market access perspective into R&D, patient-centred solutions development, and other therapy area-specific capabilities.
Expert-led education and training
Regardless of business model and level of organisational maturity, pharma companies can benefit from continually improving their internal set of market access skills and capabilities. However, given the rising demands on pharma companies, talent management interventions can easily (and repeatedly) be set aside for a later date since these take time and resources to design and deliver.
To efficiently receive a wide and realistic perspective of what it takes to succeed in the marketplace, companies can opt to undergo expert-led educational training programmes that touch on various aspects of market access. Experts can highlight applicable information about major topics such as international health system trends, innovative pricing and reimbursement schemes, patient access schemes, the incorporation of the payer perspective, communication of value, and novel ways to deliver products and value-adding services.
Valid Insight has developed training programmes that help improve the ability of companies to present and argue for the value of their products and services in the real-world setting. Some of our training includes:
Therapy area training – increasing awareness and expertise for small firms that may be bringing a product to market for the first time, or other companies that are entering a new therapeutic space.
Tendering training – guidance on the strategic considerations (price, supply guarantee, value added services, and stakeholder education) in the tendering process; knowledge-building regarding heterogeneity in pricing and contracting policies across local and regional procurement agencies; and, training on how to avoid, delay, or respond to such agreements in order to deliver on regional/national tenders and better compete in global tenders.
Pricing training – programmes around working with international laws and regulations, innovative pricing techniques, and win-win contract agreements such as managed entry agreements (MEAs) or risk sharing/patient access schemes; and, value challenge workshops designed to help clients handle payer objections, support compelling value arguments for real-life payer interactions, and basically pressure-test value dossiers and economic models.
Payer negotiation skills training – based around the Seven Elements of Principled Negotiation and Collaborative Negotiation Theory, this training includes role-playing workshops with former payers to recreate a realistic yet safe environment to make and learn from potential mistakes, and to help test, rehearse and validate different negotiation strategies.
Training for market access understanding – a comprehensive review intended for various pharma functions (not only Market Access teams) on all aspects of market access, including: market access systems, concepts, challenges, innovative pricing/contracting and patient access schemes, impacts of and on R&D, governance and compliance, value adding methods, and applications of market access landscape updates on individual business models and product life cycle stages.
Training for modelling – discussions and workshops on the essential components of health economic and/or commercial modelling for budget impacts, cost-effectiveness, and comparative analyses; developing the modelling capabilities to support pricing, contracting and reimbursement such as mapping and interpreting geography-specific clinical, epidemiological and economic data; aligning with HTA or payer guidelines; and, demonstrating value and the clear consideration of the payer's perceived risks and challenges.
RWE use training – training on how to gather, optimise and analyse real-world data and harness insights from knowledge about patient population demographics, patterns of use and clinical practice, and training on how to utilise real world evidence in identifying underserved or unserved patient populations, creating data infrastructure for special contracts, and informing product development decisions, value added service designs, and product positioning.
PRO design and construction training – an introduction to the strategic function of PROs in the development of health economic strategies and documentation protocols; training on the selection and/or design of clinical instruments and appropriate measurement elements to specifically capture patient data around health, symptoms, function, medical adherence, satisfaction and health outcomes; and, how to use data to inform about cost, unmet needs, and market access opportunities.
The individuals who are typically suitable to take on market access roles are those with strong technical skills and multiple years of experience in the fields of healthcare, pharmacoeconomics, outcomes research, econometrics, pharmacy administration, public health, or other related areas. Given the increasing competition and intensifying payer demands, however, talent management in the market access function is turning into an organisational necessity. There is a clear need to provide on-going training for market access teams in several key domains, such as collaborating with different disease-specific customers, developing up-to-date market access strategies, and coordinating with different organisational functions to effectively utilise data and communicate value. Market access professionals work within a specialty. As for all specialties, there is an increasing requirement for continual learning and professional development through expert-led educational opportunities and training programmes that build and maintain capacity, knowledge and skills for developing strategies and solutions throughout the lifecycle of medicines.
To find out more about the training we can provide for market access teams, contact us at discover@validinsight.com.