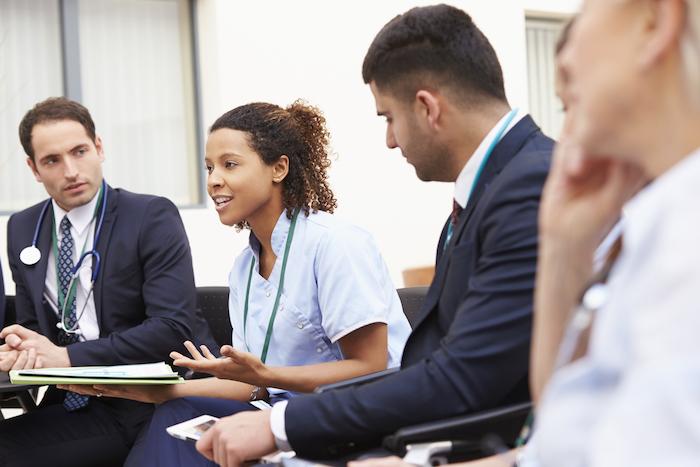 Co-creating the design of risk-based managed entry agreements with payers
Discussions around risk-based managed entry agreements are growing, but only a few of these discussions come to fruition. Such agreements entail risks for both payers and manufacturers. Often, payers do not have the resources or capabilities to perform extensive risk evaluations and standardise value assessment across the board. Subsequently, many payers are sceptical of innovative medicines that initially appear complex and costly. They become apprehensive of entering special contracts involving medical products that have gaps in evidence. Many of them, understandably, are more comfortable to go with the standards of care, rather than cover a new product that comes with some uncertainties.
When pharma want to promote market access and increase knowledge about a new therapy that initially has evidentiary gaps, the effort to propose special contracting arrangements should typically come from them. Specifically, managed entry agreements (MEAs) can be adopted to help reduce the uncertainty around a novel product. MEAs can be finance-based (where the uncertainty relates to cost per patient, total cost, budget impact or cost-effectiveness) or outcomes-based (where the uncertainty relates to the clinical outcomes or utilisation in the real-world setting).
The need for payer involvement in MEAs
Early conversations with payers are an opportunity to build intelligence regarding their financial and/or outcomes needs and identify other sources of uncertainty and scepticism that may be clouding the value proposition of a new therapy. Successful MEAs are those that tailored to specific payer needs. For example, if a payer is concerned about total cost, then measures can be set up to track and monitor the cumulative cost of treating a patient population over a period of time. MEAs designed with significant consideration of payer needs would more likely gain early reimbursement success.
Payers are also more likely to continue to be open to further discussions with manufacturers if they are satisfied with the MEA's design and are looking forward to its results. MEAs take time to design and implement, and maintaining lines of communication with payers is essential for manufacturers to arrive at the finish line in an efficient timeframe. These joint arrangements are opportunities to deepen relationships and to significantly push the payer-pharma dialogue from price to value. Establishing the principles of good governance for a joint project also places both parties on the same page and opens opportunities to build trust.
Currently, there is no standardised regulation regarding the design and administration of payer-pharma collaborative agreements. Therefore, there is a possibility for tremendous variability in terms of models, outcomes, and measures that are selected. Additionally, an apparent lack of acknowledgement of the payer's perceived risks can lead to negotiation delays or disagreements, which currently contribute to the slow uptake of MEAs across the industry.1
MEAs can be designed with an overall goal of addressing total costs or outcomes, but also contain more nuanced parameters that can drive payer-manufacturer agreements, for example: selection of outcomes; patient types to be recruited; evaluative models to be employed, and thresholds that will form the basis for reimbursement.1 Identifying examples of best practice approaches for MEA development, and gathering payer insight can help elevate the calibre of proposed contracts in the industry and increase buy-in from other stakeholders who have an interest in adopting co-creative programmes. Eventually, risk evaluations and mitigation procedures will become more commonplace, and the associated cost of supporting and deploying such agreements should reduce.
Approaching payers using the proper techniques
Identifying why payers need to be involved in MEA development is easier than determining how to get them involved. It is important to make the design and implementation payer-friendly, and to enter into the conversation from a place of mutual trust, rather than from an adversarial standpoint.2 Approaching payers regarding long-term and risky contracts requires experience and knowledge about best practices. For manufacturers, appraising internal skill sets and techniques for proposing and negotiating MEAs, as well as sustaining customer communication lines, could be a valuable activity to perform.
At Valid Insight, our large payer network can be leveraged to provide access to payer insight, and we can use this to provide support and training for internal market access and commercial teams. Our training support platform gives our clients a forum to converse and practice negotiation skills with members of our payer network, helping teams to learn about objection handling and appropriate negotiation frameworks.
Simulating talks with payers can be essential to learning how to view payers as partners in bringing potentially high value therapies to market. Furthermore, cooperation between manufacturers and payers creates a precedent that can cement the foundation in terms of how value discussions should occur in the industry.
To learn more about MEAs and other co-creation opportunities with payers, contact us at discover@validinsight.com.
References:
Neuman, P. (2014). Risk-sharing arrangements in the US: barriers and developments. Retrieved from https://www.ispor.org/meetings/montreal0614/presentations/IP9-AllSpeakers.pdf
Garrison, L. (2014). Study Findings: U.S. Focus on Risk-Sharing Agreements. Retrieved from https://www.ispor.org/meetings/montreal0614/presentations/IP9-AllSpeakers.pdf