White Paper for Download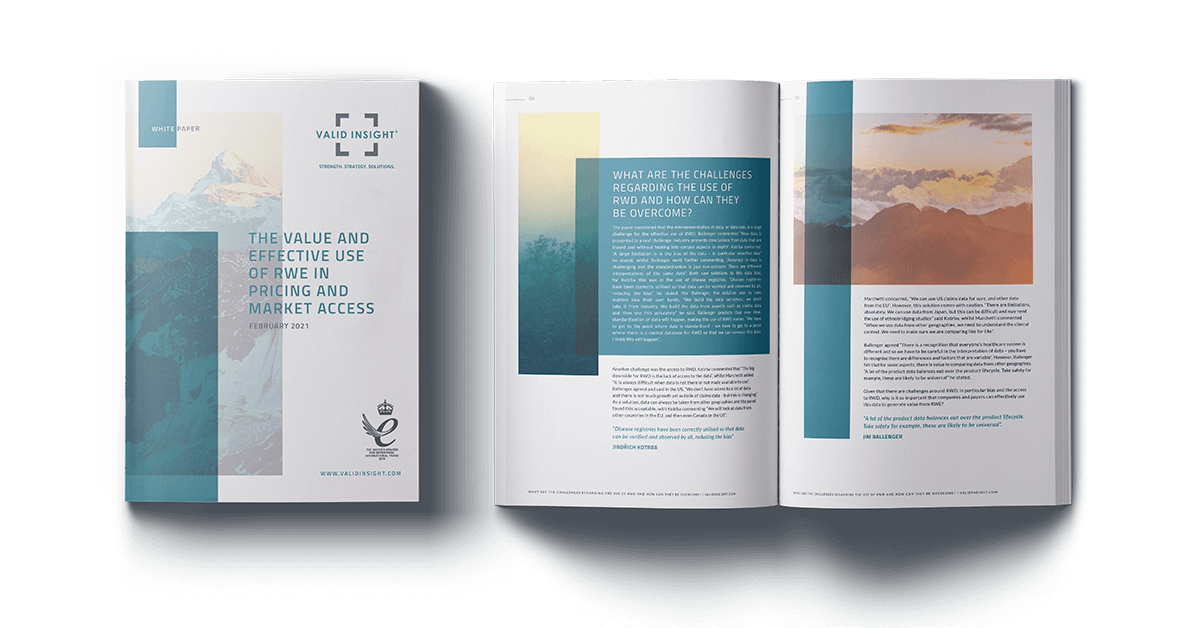 THE VALUE AND EFFECTIVE USE OF RWE IN
PRICING AND MARKET ACCESS
As part of the Expert Insights webinar series,
Valid Insight brought together payers from US, Czechia and Italy to discuss key aspects of real-world evidence (RWE) and the way in which industry can use RWE to optimise market access and pricing activities.
Real-world data (RWD) and RWE are crucial for optimal market access and having strategies and solutions which can maximise its potential use could provide excellent values to payers and companies alike.
Find out more in our white paper.