White Paper for Download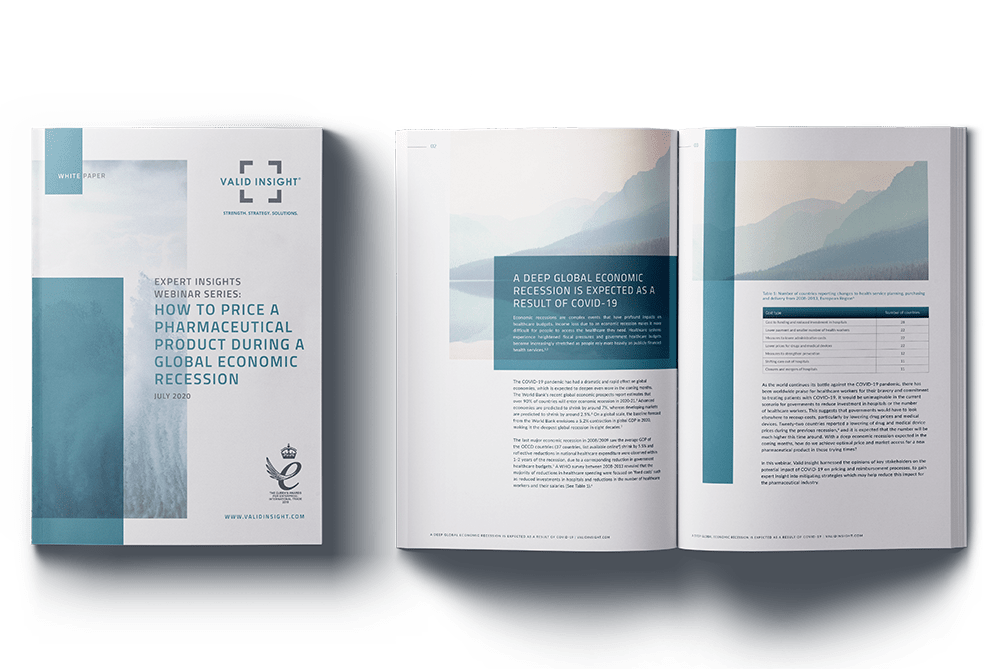 How to Price a Pharmaceutical Product
during a Global Economic Recession
With a global economic recession expected as a result of the COVID-19 pandemic, the first webinar of our Expert Insights series brought together a panel of payers and industry representatives to discuss the impact that this will have on pharmaceutical pricing, reimbursement and market access.
This white paper summarises the discussions that took place. Inside, you'll find:
• An overview of the anticipated effect of COVID-19 on global economies
• Predictions for the impact of a recession on pricing pharmaceutical products and market access activities
• Adaptations for key industry functions to mitigate these impacts
Download today.