White Paper for Download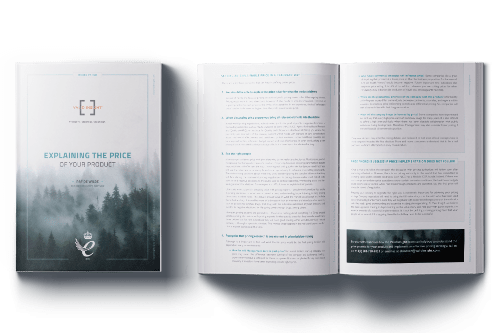 Explaining the price of
your product
Are you struggling to defend the price of your product?
With around 40 years' experience in the pharmaceutical industry and over 30 years in global market access, Valid Insight's Senior Executive Advisor, Raf De Wilde, shares his expert insight and experiences to help guide you in explaining the price of your product.
In this white paper, he breaks down the pricing options available to you, shares stories from his extensive experiences, and talks you through how to better define your pricing, step-by-step.
Download now for insight into:
Why pharma needs to do a better job at explaining prices
Explaining and justifying your price internally, to your boss, and to authorities
How low product differentiation leads to price referencing
If cost-plus pricing applies
A value-based pricing option
What is entrepreneurial pricing
Base principles that can help define better prices
How to follow price finding with price implementation