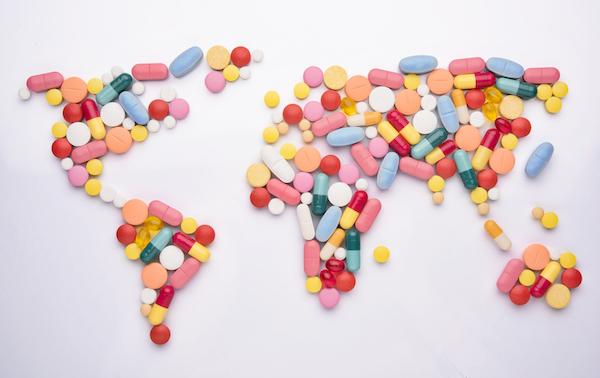 Regulatory initiatives to accelerate market access – UK, Japan and USA edition
Accelerated pathways are emerging in individual countries that are designed to speed therapies through the approvals process and onto the market for patients who have unmet needs. Following on from our EU focus, in this post we look at the key schemes to date, that are in place in the UK, Japan and USA to accelerate market access.
UK – Early Access to Medicine Scheme
The EU has created processes that are helping to shorten the route to market across Europe for drugs in development. Within Europe, there are moves to improve access in individual countries, for example the UK's early access process, the Early Access to Medicine Scheme (EAMS). This was announced in March 2014. Its aim is to allow patients with life threatening or seriously debilitating conditions, access to medicines that do not yet have a marketing authorisation when there is a clear unmet medical need.
The process begins with an application for a Promising Innovative Medicines (PIM) designation from the MHRA (Medicines and Healthcare products Regulatory Agency) for drugs in phase I and II trials that show potential for diseases where there is no drug available, or where patients are not responding to available drugs and have no other options. Drugs with this designation are eligible to enter an early EAMS scientific opinion assessment, which describes the benefits:risks and supports the prescriber and patient to make a decision on using the medicine before its license is approved. This assessment follows a 75 or 90-day timeline. Drugs that receive a positive opinion, potentially at the end of phase II trials, are to be made available to patients with no therapeutic alternatives free of charge by the drug developer. Finally, the data goes into a fast-track licensing and commissioning process, for wider patient access.
The first PIM designation was given in September 2014 for a cell therapy in the treatment of glioblastoma. In March 2015, the first drug, Merck's PD-1 inhibitor pembrolizumab (Keytruda®), received approval through the EAMS following its entry into the scheme in October 2014.
UK – Accelerated Access Review
Also in the UK, an Accelerated Access Review has set out five propositions to improve patient access to treatment:
Proposition One: Putting the patient centre stage
Proposition Two: Getting ahead of the curve
Proposition Three: Supporting all innovators
Proposition Four: Galvanising the NHS
Proposition Five: Delivering change
Proposition two, 'Getting Ahead of the Curve', includes recommendations for accelerated access pathways and a flexible pricing and reimbursement framework. The accelerated access pathways proposition includes proposals to improve the value of EAMS, creating a Promising Device designation to support medical device approval, promoting collaborations in companion diagnostics development, and looking at digital product identification and validation. These pathways will be supported by a flexible pricing and reimbursement framework with a view to accelerated access.
Japan – Sakigake
In June 2014, The Japanese Ministry of Health, Labour and Welfare (MHLW) announced its sakigake ('pioneer') strategy. This strategy, which covers the process from basic research, through clinical trials, to approval and launch, has two key aspects:
Sakigake Designation System: promoting R&D to allow for earlier use of innovative drugs, devices and regenerative medicines.
Scheme for Rapid Authorization of Unapproved Drugs: accelerating access to unapproved and off-label drugs for serious and life-threatening diseases, including drugs not yet approved outside Japan.
The new law includes conditional approval for regenerative medicine, valid for up to seven years. Full approval will be based on data collected in a real-world context. The sakigake strategy also includes the opportunity for innovative drugs with very high levels of efficacy and safety to have priority review, which would reduce approval time from 12 months to six months. These changes have potential to support innovation, speed the approval process, and help domestic companies to grow globally.
In October 2015, the first six drugs, five from Japanese companies and one from a US company, were granted fast track designation under the sakigake strategy.
USA – Fast Track, Breakthrough Therapy, Accelerated Approval, and Priority Review
In the US, expedited routes to market include Fast Track, Breakthrough Therapy, Accelerated Approval, and Priority Review. Fast Track designation, for drugs that treat serious conditions and fill unmet medical needs, means that drug developers will receive more support and advice from the FDA, will have access to Accelerated Approval and Priority Review, and can undergo a Rolling Review, where they submit complete sections of their application as the data is available. A Breakthrough Therapy, which meets an unmet need and shows significant advantages over available drugs, will gain the advantages of a Fast Track designation, and receives more intensive guidance.
Under the Accelerated Approval process, drugs that fill an unmet need in a serious condition, and that can demonstrate an effect on a surrogate marker or intermediate clinical endpoint, can gain early approval before full data is available. The company will still need to conduct phase IV confirmatory trials. Drugs that gain Priority Review designation can expect action on the application within 6 months rather than 10 months.
Taking the advantage
Taking advantage of the accelerated pathways available in individual countries, as well as those in Europe as a whole, allows companies to provide patients with faster access to drugs before they are licensed, potentially improving outcomes for individuals for who there are no alternatives, giving greater confidence to prescribers into the safety and efficacy, as well as providing companies with assurance that its clinical development is 'on track' having an early review of its data and, potentially, faster return on their investment.
To find out how Valid Insight can provide support through our expertise and marketplace solutions, contact us at discover@validinsight.com