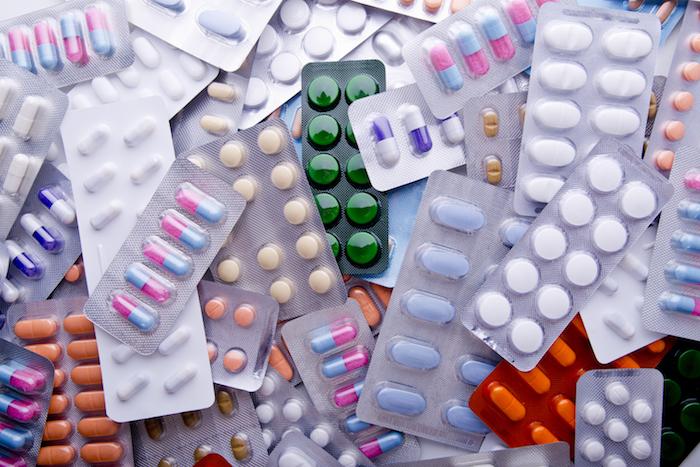 Taking a multipronged approach to commercialisation of assets
Pharmaceutical companies invest in pipeline assets that are scientifically attractive. In reality, only a fraction of assets in development make it to market. The success rate of asset developmental candidates from 2006 to 2015 was reportedly only 9.6%.1 At every phase of asset development, there is a risk of failing to proceed to the next stage because the value extracted from the asset is not optimised.
The industry is shifting from volume to value. To influence a positive evaluation of the value of a product, companies need robust evidence. Stakeholders seek out specific portions of value dossiers that are relevant to the role they play in the industry. However, value propositions that are created without a rich understanding of what value comprises will most likely be substandard. This creates an evidence gap, which is a commercial problem for any company.
So, how can companies keep an eye on value in asset development and commercialisation? The assessment of value throughout the early life of an asset must be conducted constantly, comprehensively, and with flexibility. In this article, we tackle the need to adopt a multipronged approach that considers the three key elements of value very early in the asset development and commercialisation process.
The three elements of value
Keeping an eye on an asset's value requires an understanding of the components of value. Specifically, the three elements that must be present:
Commercial value
Clinical value
Patient value
1. Commercial value. As asset development progresses, commercial value needs to become increasingly palpable to prevent an incremental loss of investor confidence. To achieve this, value must be evaluated based on both clinical and economic aspects:
The clinical aspect must be considered for commercial value not only because of the regulatory requirement for drug safety and efficacy, but also to continuously monitor the fit of the asset with the epidemiology of the target audience. Questions to be answered are: Who are the patients? Where are they located? How can the drug be delivered to them? How can undiagnosed patients be located and diagnosed? How should dosing be adjusted?
The economic aspect refers to an evaluation of the asset's revenue potential, projected market access, market positioning, growth potential, and likelihood of reimbursement. It is important to have a continuous evaluation of current and future competitors that can affect an asset's chances for advantageous pricing and reimbursement terms.
2. Clinical value. There is much talk in the industry about bringing innovation to market and typically these talks refer to the clinical sophistication offered by a new asset. Clinical value must be evaluated based on both medical relevance and the measurement of medical value:
Medical relevance refers to having a clearly identified unmet clinical need for a well-defined disease target. It requires having a vast knowledge of the disease area and the target patient population. Furthermore, there must be a link between the clinical benefit and real-world benefit so that payers and prescribers see value in the asset. Prescription can become a market access hurdle if physicians do not accept the asset, as has been the case with some biosimilars that are struggling with market uptake due to the ambivalence of some physicians.
Medical value needs to measurable so that companies can clearly communicate the scientific feasibility of the pathways and mechanisms of action and how these can be monitored in the clinical setting. How can regulators, physicians, payers, and patients know for certain that an asset will work in a particular disease state? This underscores the need to have well defined biomarkers, clinical and commercial endpoints, and, if necessary, surrogate endpoints. Trials that use selection biomarkers have been found to have a 25.9% likelihood of approval from Phase I, while those that do not use selection biomarkers only have 8.4% likelihood of approval.1
3. Patient value. Patients are becoming increasingly vocal about their needs and opinions on the quality of treatment. Hence, assets need to be patient-optimised early on. Patient value is crucial in terms of market access and disease outcomes:
In safeguarding market access, considering what is important to the patient is an important component of addressing the payer perspective. To succeed in the market, patients need to accept the asset – they must understand the disease, how the asset works, and why it is the best option for them. Furthermore, when it comes to pricing and reimbursement, payers may favour assets that come with value-adding and patient support services.
In terms of disease outcomes, incorporating the patient perspective into the selection of target outcomes is important. Will it save, prolong or enhance life? Will it improve the life of the patient in the way that is meaningful to them? Developers must have a broad range of target outcomes that considers not only clinical factors, but also quality of life factors. The value perceived by patients can influence their adherence to the treatment, which impacts health outcomes.
A multipronged approach for better decision-making in asset development
In the absence of a multipronged approach, value propositions may only have partial coverage of any one of the three elements of value, which can lead to poor decision-making. During the pre-clinical stages, companies can fail if they create a poor target product profile or value proposition. At the clinical development phase, trials can cease if there is a wrongful selection of the payer audience or a poor selection of clinical and commercial endpoints. During commercialisation, assets can falter when a more sophisticated competitor goes to market at the same time or when there is lack of support from physicians and investors.
A multipronged approach can only be executed by a harmonious organisation. Therefore, the regulatory, medical, clinical, market access, and commercial functions within a company will need to work closely. Evaluating the internal functions' synergy throughout the development process can also reveal a firm's financial and operational limitations, which will guide decisions as to whether there will be a need for potential external partnerships.
To find out how Valid Insight can use its value strategy expertise, contact us at discover@validinsight.com.
References:
Biotechnology Innovation Organisation (2016). BIO Releases Largest Ever Study on Clinical Development Success Rates. Retrieved from http://www.businesswire.com/news/home/20160525005693/en/BIO-Releases-Largest-Study-Clinical-Development-Success [Last accessed 12/11/2016].