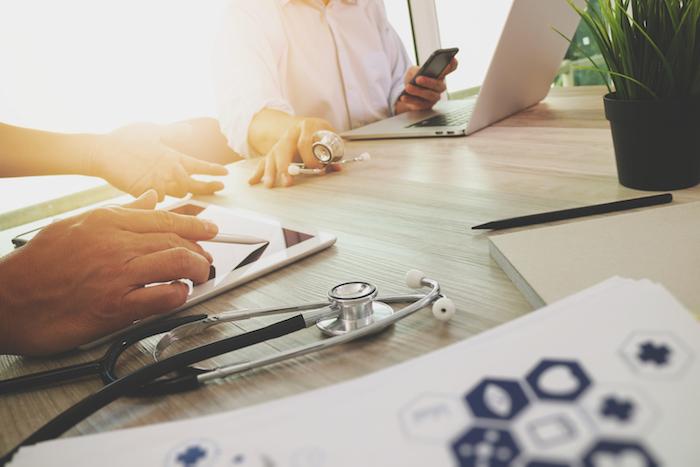 Payer-centric post-launch studies for optimal negotiations
Many healthcare stakeholders want to ensure better health outcomes for patients. However, many new and innovative therapies enter the market with evidence gaps in their value proposition. Since tracking and measuring outcomes entails cost and time, many payers decide to go with simpler and more straightforward financial-based contracting agreements, such as discounting, price-volume agreements, and budget capping. Although financial-based agreements benefit payers by creating measures to contain costs, these methods still do not fully encompass a sense of accountability in terms of ensuring product performance and effectiveness in the real-world setting. It is likely that a product's potential to improve patient care and perform well in the health market is undermined by financial-based agreements.
The need for robust evidence is growing and data gathered outside the clinical trial programme plays an increasing role in filling gaps in the value story. Access to a wide body of relevant data is necessary to reduce the uncertainty among payers regarding costs, risks, and patient outcomes. Stakeholders, however, must contend with certain data issues relating to broadness, diversity and disparateness. Real-world data (RWD) are typically collected from non-integrated sources, such as medical, pharmacy, and laboratory records. Furthermore, payers may possess data collection infrastructures that vary in terms of breadth and sophistication from those utilised by pharma, which can lead to additional data integration problems later in negotiation sessions.
Special contracting agreements between manufacturers and payers can be geared towards capturing data that can directly influence reimbursement decision-making. In particular, a specific kind of managed entry agreement, referred to as coverage with evidence development (CED), presents an opportunity to work closely with payers and orchestrate the RWD collection design in such a way that it intentionally and effectively addresses the needs and priorities of payers.
Designing the post-launch data collection strategy with payers in mind
Essentially, CEDs are post-market activities that allow coverage of certain treatments, but at the same time there is a requirement to gather additional clinical data to better illustrate the impact of such treatments on the health system.1 Performing seamless evaluations of new products is not possible when data systems between payers and manufacturers are disconnected. Hence, CEDs potentially enable a coherent approach to data, whereby manufacturers and payers can jointly identify what data points are to be considered essential and worth collecting and analysing.
Designing the post-launch data strategy with payers' needs in mind is particularly important given that payers often require specific data before they can fully assess the value of a product. Payers may demand statistically significant outcomes evidencing improvements over existing therapies. They may require pharma companies to conduct follow-up studies, such as head-to-head comparative clinical trials, or patient registries. They may also require long-term clinical and economic data, which impacts on the time horizon for data collection. At times, payers also demand clinical and cost-effectiveness data that compares the real-world setting versus the clinical setting, which will require patient-reported outcomes (PRO) instruments.2  To help ready our clients for payer needs and requirements ahead of product launch, we can provide support to pharma companies in terms of deriving and validating an optimal PRO design, which is not only clinically relevant, but payer-centric as well. We also offer services for the effective utilisation of real-world evidence (RWE). In addition, our payer engagement research can identify payer needs early, enabling our clients to capture and analyse the right data points and present these at the negotiation table in the right manner.
Mitigating risks and extracting insight from payers
Although payers are interested in adopting outcomes-based agreements, realistically, they can entertain only a few outcomes-based agreements at a time due to administrative limitations. Collaboration via CEDs can theoretically reduce the risks, costs and burden of data collection and management on the part of payers. For manufacturers, collaborating enables the kind of data gathering required to build towards an evolving and powerful value proposition.
Generating insight from multiple datasets involves a whole different set of capabilities that are not readily present in all pharma organisations. Hence, we offer value insight services to help pharma companies assess the potential value of their products and understand the clinical and economic opportunities from the perspective of payers and other stakeholders. Having access to value insight services can help optimise the collaborative work between manufacturers and payers.
Additionally, pharma may require a deep understanding of payers in terms of their data capabilities, potential to contribute to the partnership, and ability to collaborate openly and for a long period. One approach we adopt to help our clients understand their clinical and commercial opportunities is stakeholder mapping, which is essential to identifying which payers have the potential to be partners and how to approach them individually.
Evidence of value clearly has a growing significance in influencing the market access opportunities of various therapies, but to build it well, manufacturers require the right data and a collaborative relationship with payers.
To learn more about post-launch evidence generation and payer involvement, contact us at discover@validinsight.com.
References:
Centers for Medicare and Medicaid Services (2015). Coverage with Evidence Development. Retrieved from https://www.cms.gov/Medicare/Coverage/Coverage-with-Evidence-Development/
Kanavos, P. (2016). Risk sharing agreements.