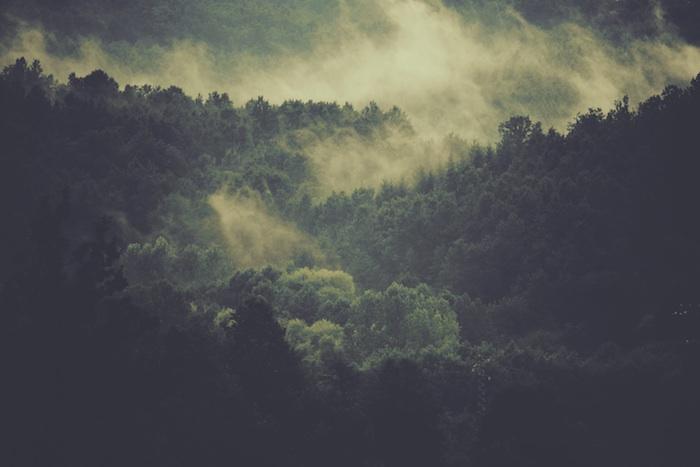 Navigating the future of oncology market access
According to many payers, the high prices of oncology medicines are not sustainable and there remains a gap between drug price and value.1 The rising costs of drug development, increased clinical demand and the need to recoup the cost of failed products, have led to new cancer treatments that come with a high price tag. Each new therapy advances clinical gains and contributes to an increase in patient survival, which has increased the likelihood of new therapies being granted a premium price. Payers want to invest in cost-effective medicines but the high price of cancer drugs has always posed a potential barrier to patient access. Given the industry's active shift from fee-for-service to value-based payments, high prices may need to undergo major re-evaluation and modification to improve oncology market access.
The current landscape of increased price scrutiny
In the US, the shift from volume to value is still in its early stages and focuses on healthcare providers, such as physicians, medical groups, and hospitals. Their performance will be evaluated against specific metrics, including process, outcomes, structure, and patient satisfaction.2 Soon, these performance metrics will also be directed specifically towards pharmaceutical products and services, which are significant components of healthcare delivery.
The need to contain healthcare spending has led to efforts by payers to limit access to high-priced drugs. Some payers have reimbursement models that exhibit their preference for more affordable options and aim to defer the use of more expensive products. Some of these models include step therapy, tiered payment schemes, and prior authorisation.3 In addition, pharma companies are increasingly being required to establish a connection between product price and product quality, performance, and value.
The number of ways in which the value of oncology products are being assessed and measured is thus growing. Many payers and providers make use of scorecards, scales and assessment frameworks to evaluate medicines in terms of affordability, cost-effectiveness, clinical effectiveness, safety, quality of life, and other aspects that stakeholders deem significant. The influence of health technology appraisal (HTA) recommendations on payer pricing and reimbursement decision-making has also increased.4
The future landscape of oncology market access
Products with high price tags and unclear value propositions struggle with respect to market access. On the other hand, products that demonstrate improved health outcomes and reduced healthcare costs have greater chances for reimbursement. As more innovative and high-cost medicines enter the market and payer budgets continue to be stretched thinly, a strong value story will remain central to achieving market access in the future. Hence, pricing models, such as indication-specific pricing, value-based pricing, and variations of the pay-for-performance model will be common practice in the future of oncology market access as these schemes provide support to payers when making treatment selections and reimbursement decisions for high-priced therapies.
Manufacturers need to develop stories for new cancer products that communicate strong links between quality, performance and health outcomes. To establish these links, evidence must be generated on a continued basis. Early patient access prior to market authorisation is commonly granted to oncology medicines on the condition that data are continually collected through compassionate use programmes. In addition, patient support initiatives, which add to the value proposition of products, can be used to impact tender agreements and negotiations with payers at the local level.
Innovative pricing schemes are dependent on the quality of the evidence generated and the unique capability to measure performance. Success in innovative pricing schemes will require the capture and analysis of real-world data (RWD). Specifically, patient-reported outcomes (PROs) will play an important role in measuring and evaluating the performance of therapies. PROs are increasingly being integrated into routine clinical care in oncology as a method for collecting information about symptoms. PRO integration into routine oncology care can potentially improve symptom management.5 In addition, the data collected can be used for comparative effectiveness research (CER) and to inform initiatives for healthcare delivery improvement. In the future, this ability to generate real-world evidence from PROs, as well as other data collection instruments, will be a source of competitive advantage, setting cancer treatments with the most robust value story apart from the rest.
Pharma companies with the data technology sophistication and the oncology market access capabilities to transform raw data to payer-centric messages will succeed at demonstrating product value through innovative pricing schemes. This will be imperative to remaining a key player in the future oncology space. Companies need to be equipped with the right tools and capabilities to be able to embrace such a future.
Valid Insight provides expert-led consulting across multiple disciplines from evidence generation to market access and pricing strategy: helping our clients optimise market access across the product lifecycle.
To learn more about us, call us at +44(0) 203-750-9833 or email us at discover@validinsight.com.
References:
Sackman, J. and Rothenberg, S. (2014). Global Challenges for Oncology Drugs. Retrieved from https://www.pm360online.com/global-challenges-for-oncology-drugs/
Baird, C. (2016). Top Healthcare Stories for 2016: Pay-for-Performance. Retrieved from https://www.ced.org/blog/entry/top-healthcare-stories-for-2016-pay-for-performance
Silverman, E. (2016). Plans Favor Product Preferencing To Tame Spending on Biologics. Retrieved from https://www.managedcaremag.com/archives/2016/7/plans-favor-product-preferencing-tame-spending-biologics
Lee, W. (2015). The Value of Oncology Therapies and Emerging Access Hurdles: Canada and the United States. Retrieved from https://www.efspi.org/documents/events/archive/10_Xcenda%20Oncology%20in%20US%20Canada.pdf
Basch, E. (2016). The Rise of Patient-Reported Outcomes in Oncology. Retrieved from https://am.asco.org/daily-news/rise-patient-reported-outcomes-oncology