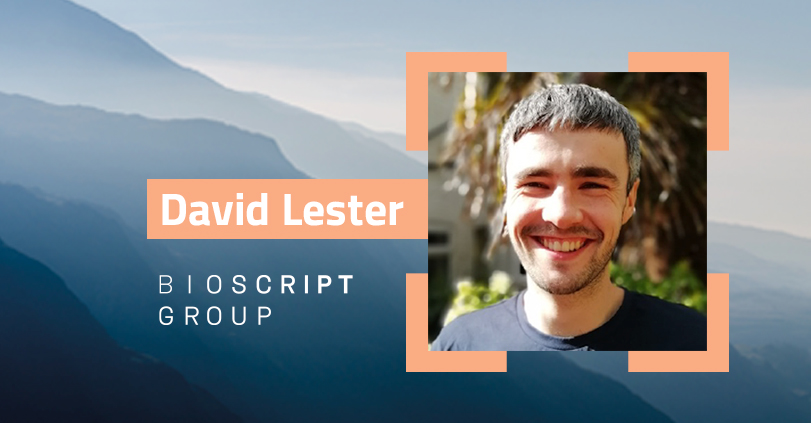 My journey through the Bioscript Group
Starting at Bioscript
I first joined the Bioscript Group as an Associate Medical Writer back in 2019. I trained to become a Medical Writer and had the opportunity to qualify as a Certified Medical Publication Professional™. As a Medical Writer I worked on a wide variety of publication types and gained experience of developing strategic publication plans and scientific communication platforms. After several years of working in medical communications I felt ready to take on a new challenge. Fortunately, a great opportunity came up to go on a secondment to Valid Insight, a member of the Bioscript group.
My experience at Valid Insight
Without perhaps fully knowing what I had signed up for I was thrust into the new and exciting world of market access and value communications. Valid Insight is a specialist global market access consultancy firm that supports its clients to develop innovative pricing, market access and value communication strategies.
During my 6-month secondment, Valid Insight made a real effort to involve me in a wide range of projects. As an Associate Consultant I had the opportunity to work on a systematic literature review in cardiology, an advisory board on a rare disease and training modules on patient-reported outcomes and indirect treatment comparisons in prostate cancer.
It is worth mentioning that there were some projects that were totally new to me. One such project was a social media listening project in ophthalmology. With a limited understanding of both ophthalmology and social media listening, I must admit that the prospect of starting this project was a little daunting at first! However, with the support of a great team, I was able to quickly pick up this new therapy area as well as sharpen my secondary research skills. These research skills later came in handy when developing a global reimbursement tracking tool for a licensed pharmaceutical product. Again, as a Medical Writer, I had not had much experience reviewing databases and health technology assessments (HTA) for information relating to a drug's reimbursement status. From being involved in this research project I was able to gain an appreciation of the different market access environments and challenges, as well as the overall HTA process.
However, my previous experience in medical communications certainly came in useful for some projects at Valid Insight. Although I had never developed a global value dossier (GVD) before, I was used to writing documents with the purpose of communicating a product's value externally. In the case of developing a GVD, the audience is a bit different from your typical journal publication reader, requiring me to adjust my writing style accordingly. When writing with the payer audience in mind I was able to draw on my experience as a Medical Writer to develop materials that relayed complex scientific ideas in a clear and succinct manner.
Over the last 6 months I have certainly been kept busy with a lot of project work! With that said, my time at Valid Insight has not been completely taken up by supporting on client deliverables. During my secondment I was fortunate enough to have participated in a company-wide training course on the fundamentals of consultancy. This six-day training course explored the different aspects of problem solving, from identifying the problem through to developing an approach required to arrive at a solution. From attending this training course I really learnt how to think like a consultant. When trying to address a client's problem it is often tempting to immediately launch into a set of proposals or solutions. However, an experienced consultant will tell you that before coming up with a solution, it is often more effective to sometimes take a step backwards first, allowing you time to ask the right questions and to truly understand the problem.
When I first arrived at Valid Insight, I was immediately greeted with a warm welcome. The team are made up of a lovely bunch of individuals who are always happy to help others and share their experiences. Although Valid Insight is a remote company, they do a really good job of making sure everyone in the team feels supported and well looked after. For these reasons, I will certainly miss working closely with everyone there.
Pastures new at Fortis Pharma Consulting
Although it is time to say goodbye to my colleagues at Valid Insight I now have the pleasure of meeting a new team within the Bioscript Group – Fortis Pharma Consulting. Fortis is a specialist medical communications consultancy that supports its clients in articulating the value of their product at launch. I am very much looking forward to joining Fortis and seeing how I can use my recent experience at Valid Insight to further strengthen the team.