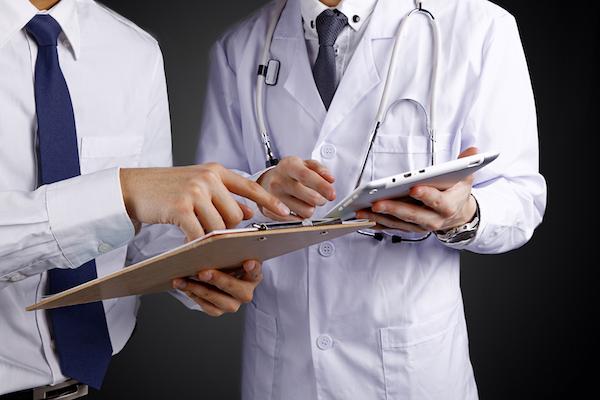 Understanding payers' real-world needs
All of the stakeholders involved in drug development and market access would like the right treatments to be available to the right patients, but in times of increasing austerity drug costs make this challenging. Payers need to see the value of a drug outside a clinical trial and in a real-world setting, in order to justify the spending.
Payers don't have unlimited budgets
Payers understand that innovation is needed to reduce the global burden of disease, but, with healthcare budgets ever more under pressure, there is a considerable difference between willingness to pay and ability to pay. This needs to be understood from the perspective of the payer: if a disease can be treated by a low-cost generic, payers may not see the need to pay extra for a drug with a new mechanism of action that apparently only offers similar efficacy? If an effective therapy can be given by injection and the oral formulation is twice the price, why should the payer pay for increased patient convenience? Companies need to be prepared to demonstrate the added value of improved convenience or innovation, for example better compliance or improved long-term outcomes, and real-world data can provide the evidence.
Real-world evidence can support payer decision making
The demand for real-world evidence isn't new. In 1873, in her 'Notes on a Hospital', Florence Nightingale wrote, "In attempting to arrive at the truth, I have applied everywhere for information, but in scarcely an instance have I been able to obtain hospital records fit for any purpose of comparison. If they could be obtained, they would enable us to decide many other questions. They would show subscribers how their money was being spent and what good was really being done with it.".
Nearly 150 years later, healthcare payers still need to see how money is being spent and understand the value relative to the cost of new treatments. They are demanding additional evidence to confirm them that a drug will be efficacious and cost-effective in the real world, outside the highly controlled world of the clinical trial program. The payers also don't want to take the risk that the benefits seen in clinical trials don't play in patients' day-to-day lives. This uncertainty can lead to problems with reimbursement, as well as price cuts and the need for risk-sharing schemes. Real-world evidence is no longer just a 'nice to have' for drug developers. It is essential to help payers to make decisions by demonstrating the value of drugs in real clinical settings.
Work with payers
Payers can provide drug developers with valuable insight from the perspective of the intended customer base. This includes understanding of the kind of data and evidence that payers and other decision makers need to justify spending for a new product. Payers can pressure-test early product profiles, help manufacturers to understand the future reimbursement environment, and bolster clinical trial designs with endpoints, comparators, target populations and time horizons that resonate with payers. They can advise about the types of real-world evidence needed to support market access, and validate the value messages. This helps drug developers to develop products with the customer in mind and allows market access teams to plan evidence generation plans in order to create solid value stories.
The role of the registry
In their simplest form, registries can track clinical data across different conditions and therapies and provide up-to-date, market-specific data throughout a product's life cycle. This supplements other methods of obtaining observational data, such as administrative claims studies and studies of electronic medical records, which can sometimes be linked depending on the therapy area and availability of data. Such tactics also allow for better identification of target populations, for example by combining genomic analysis and biomarkers with outputs from clinical trials, or by linkage of electronic medical records and claims data.
Reviews of HTA (health technology assessment) decisions show that drug developers with high-priced products are often required to establish registries, especially in budget-driven markets such as Italy and Spain. Even without this requirement, developing a registry in collaboration with patient groups, academia and government is good market access practice, and can be helpful both pre-approval and post-launch.
Pre-approval, disease registries can provide information on the natural history and epidemiology of a condition, which can be used to develop publications and educational materials to educate payers about indications, laying a foundation for clinical stakeholder advocacy and positive reimbursement decisions. This can be particularly valuable for orphan and rare diseases.
Post-launch, registries can monitor new therapies for real-world efficacy, safety and adherence, offering reassurance and creating a basis for risk-sharing agreements and other patient access schemes. Methods to collect real-world data should be planned as early as is feasible. Such forward planning can avoid delay in reimbursement decision-making, reduce the likelihood of pushback and make the difference between market access success and failure.
The role of the evidence
Innovative health technologies are needed to solve the burden of disease for patients and society, but having a patent for an innovative therapy is only the first step. Companies need to create clear messages that show real value, and to do this, need to be supported by evidence that articulate real clinical, economic and humanistic benefits. Activities to collect real-world data should really be integrated into the drug development and market access plan from an early stage rather than as a reaction to a later request for further evidence.
Real-world evidence needs to be seen as an opportunity to provide ongoing support to an effective product throughout its entire lifecycle. Payers are genuinely interested in engaging with the biotechnology industry to help structure clinical development programs that generate the data they need to justify spending. Ignoring payers' needs for real-world data could threaten the drug's success, whereas working in collaboration with payers and patient foundations throughout the development process has potential for real-world benefits.
To find out how we at Valid Insight can help your evidence development needs, contact us at discover@validinsight.com.