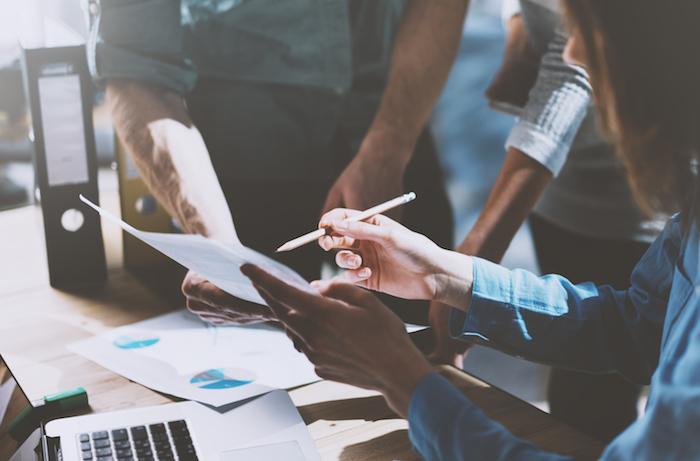 Enabling market access through outcomes-based pricing
With the need to contain healthcare costs, payers often adopt selection criteria aimed at limiting the brands that are reimbursed and the price of those products. In some cases focus on cost containment can compromise patient access to new and innovative treatments. The need to establish a balance between cost containment and patient access pushes manufacturers to create products with value propositions that are designed to satisfy multiple agendas, whereby the needs of various stakeholders are met and documented. Outcomes-based pricing is a potential solution to create a link between product price and real-world outcomes, while at the same time facilitating patient access to new and innovative medicines.1
Joint selection of outcomes
Outcomes-based pricing ties the price of a new product to the outcomes delivered. When a disease area has a well-established standard of care, it may be challenging to convince payers to entertain a new product targeting the same disease area at an earlier stage of therapy. The ability to jointly select the outcome in outcome-based pricing can make a new product relevant to payers in that the outcomes selected can help satisfy a specific unmet need of the payer.
Outcomes may be clinical (e.g. lowered lipid levels), behavioural (e.g. improved treatment adherence), or economic (e.g. reduced healthcare resource costs). What is crucial is ensuring that the selected outcome is significant to the payer, that it is measurable and that the manufacturer is confident of their ability to deliver on the promised outcomes through product use.
Addressing payer unmet needs can bring great value to the payer's business and, subsequently, to the manufacturer's business. In addition, meeting the unique needs of payers can facilitate communication and engagement, promoting the payer-pharma relationship and improving pharma's chances in current and future negotiations.
Reducing payer uncertainty
Payers want to reimburse products that have a high chance of clinical effectiveness, and tend to perceive risk  when the proposed clinical or economic value of a product is not clear. Outcomes-based agreements help to defuse the risk by matching product price with how well the expected outcomes are met. For instance, when a drug exceeds an agreed-upon threshold, full price is paid, but if the product fails to meet target the manufacturer may provide a discount or rebate. One example of this is Novartis' deal with pharmacy benefit managers Cigna and Aetna, wherein rebates given back to the payer are decreased when the product Entresto successfully demonstrates a specified level of reduced hospitalisation. If the product fails to demonstrate this, rebates are increased.2 Therefore, while payers may perceive risk with new products, outcomes-based pricing can help ensure patient access to new and innovative treatments.
In addition, an outcomes-based agreement has the potential to influence the prescribing behaviour of clinicians. Prescribers are typically slow to take up new medicines, but the presence of a deal can suggest confidence in achieving the health outcomes that pharma promise. An agreement that is committed to gathering the necessary clinical evidence can help promote prescription and advocacy of the product by individual clinicians.
Evidence on outcomes
Outcomes-based agreements may serve as a platform to gather evidence that can be used to address payer concerns and build payer confidence in the product.3 When a new product has a high price, evidence on outcomes can help justify the price.
Furthermore, in disease areas where drug competition is high, the evidence gathered via outcomes-based pricing agreements can be used to drive market access by differentiating from competitor products, and targeting preferred or exclusive formulary status.3
Evidence on outcomes derived from use of a new product can also help secure a long-term and sustainable outlook for the product's market access. Outcomes-based pricing models favour innovative medicines that produce the results that payers, clinicians and patients expect. These models, however, may only be effective with products that correlate with outcomes that are measurable.3 Measurability becomes more critical since desired outcomes typically differ across stakeholders. Clinicians and patients want to see clinical benefits and evidence that health targets are being met. On the other hand, payers likely want to see benefits that require more time to measure, such as a reduction in total expenditure.
Hence, the companies that will succeed in outcomes-based pricing are those that can leverage stakeholder engagement to clearly define and measure outcomes based on individual stakeholder needs, optimise any existing data infrastructures such as patient registries and claims data, and build the evidence that would help establish a link between the product price and the defined outcomes.
To learn more about how to leverage payer engagement and data capabilities to design and execute effective outcomes-based pricing, call us at +44(0) 203-750-9833 or email us at discover@validinsight.com.
References
Mukherjee, S. (2016). This Is the Most Important Business Trend in Pharma. Available at: http://fortune.com/2016/06/21/payers-value-based-pricing-drugs/
Staton, T. (2016). Most US payers are eyeing outcomes-based drug pricing: Report. Available at: http://www.fiercepharma.com/pharma/most-u-s-payers-are-eyeing-outcomes-based-drug-pricing-report
KPMG International (2016). Value-based pricing in pharmaceuticals: Hype or hope? Available at: https://assets.kpmg.com/content/dam/kpmg/xx/pdf/2016/10/value-based-pricing-in-pharmaceuticals.pdf