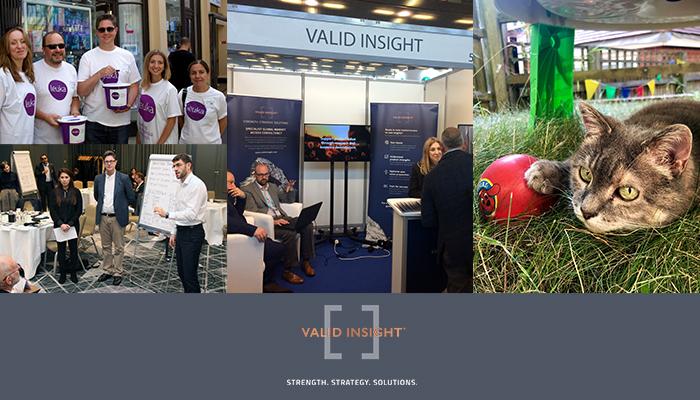 Looking back across 2018 and into the future
2018 has been an exciting year for Valid Insight. One of our proudest achievements was the launch of two new innovations, our Pricing and Market Access Simulator app, and TRAVELLESS™️, our virtual advisory board solution.
The Pricing and Market Access Simulator app has been three years in development and is a unique product that allows users to evaluate product pricing and funding potential and determine the focus of product development to bring optimal value at launch. We are offering it as a subscription service and we are also using it as part of assessments that we conduct for our clients.
TRAVELLESS is aligned with our own field-based working model. Knowing that most of our clients operate in global locations we developed this as an alternative to traditional face-to-face workshops. Virtual workshops using TRAVELLESS platform have been popular with several companies and many of our payers. We hope to see more learn the benefits of this new way of working into 2019 and beyond.
We have a number of staff based in Scotland, and we joined the Scottish Lifesciences Association in 2018. This was to allow us to develop our role in life sciences in the region's hubs, as well as support the fast-growing local industry in Scotland. The Scottish Lifesciences Association has more than 130 members, including life science companies and organisations. Our team have actively participated in several meetings and are working to establish a market access special interest group.
This year we have attended a number of national and international meetings, including the Spring PharmAccess Leaders Forum. This was held in London, UK in April 2018. I participated in a panel discussion called 'Innovative Managed Entry & Outcome-Based Agreements in Practice', and there was an interesting and lively debate on the subject. We also went to the Winter PharmAccess Leaders Forum, held in Berlin, Germany in December 2018. Frank Cousins, senior director at Valid Insight, participated in an expert panel entitled: 'Capability development for market access: Which competencies are needed in order to be successful?'
In November 2018, we exhibited for the third time in a row at ISPOR Europe 2018 in Barcelona, Spain. ISPOR is the leading European conference for health economics and outcomes research, where attendees learn new approaches to HEOR, engage and network with experts, and meet with collaborators, and clients. We presented three research posters at this event, and Ellen Murphy, one of our consultants at Valid Insight, won the Best New Investigator Research Poster Presentation.
2018 hasn't just been about work – there has been the opportunity to help the medical community, and to have some fun. On a sunny day in August we rattled buckets at the entrance to South Kensington Station to collect money for Leuka, a specialist leukaemia charity. Leukaemia is the 12th most common cancer in Europe, and the 11th most common worldwide, and Leuka invests in the next generation of leukaemia research talent in the UK and beyond. It was our way of taking some time out and giving something back to help a good cause. It certainly helped me to realise how hard charity volunteers work to help fund research to try and help patients to have access to better medicines.
We are all looking forward to an exciting 2019 as we continue to collaborate with our clients to provide them with the insights, they need to gain successful market access, and as we carry on building our team. If you think you have what it takes to work in a fast-paced specialist global market access consultancy firm, and you are passionate about market access, we'd love to hear from you. We are seeking high-calibre people at all levels to join our value communication and market access and pricing teams – find out more at: validinsight.com/careers.