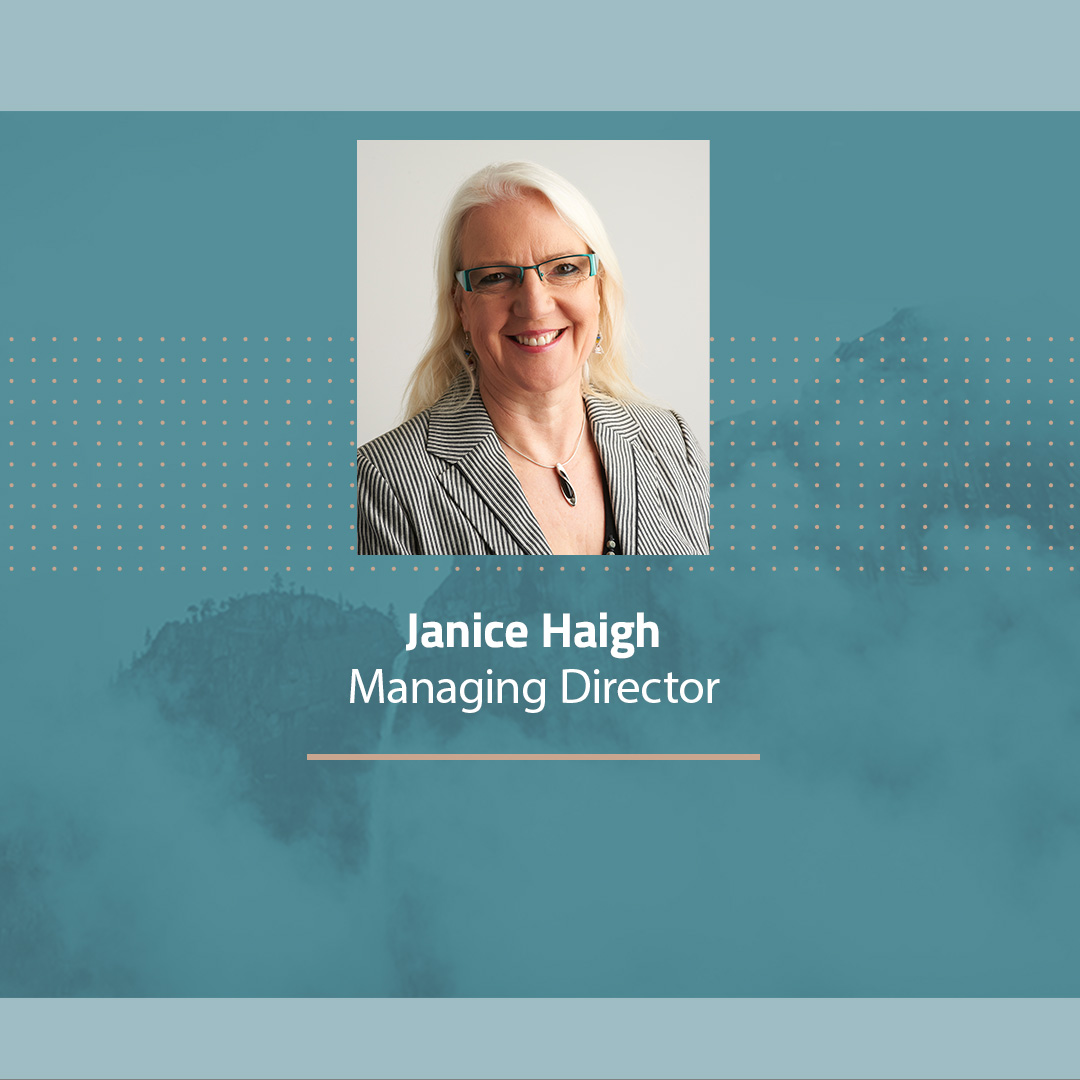 Janice Haigh: Celebrating one year as MD
How would you describe your role as MD at Valid Insight?
Being MD is like being the captain of the ship, setting the course, making sure we stay course and taking actions. Of course, a captain can't sail a ship by themselves; it takes a great crew that works as a team. Get that right and we have a much smoother journey!
My leadership team need to understand me so that they trust my instincts as well as their own.
I build this team by really getting to know them individually, what drives them, motivates them and above all, keeps them excited about our work. This ensures that we are aligned on what needs to be done, both now and in future. It means there are no shocks or surprises and as we measure our success we can adapt quickly and decisively as needed. For me, this is what being MD is about.
It is always important to lead by example and I believe in rolling up your sleeves so that its clear we have a collective and individual responsibility, to our projects, our clients and each other as a team. It has been incredibly rewarding to see new members of the team developing their skills – not because of what I am doing directly, but because of this collective responsibility and culture that we foster.
As MD, I am accountable for not only the success of business, but in how we deliver that success, and this is why our culture is so important.  I think about how I should drive that culture, how I should create a positive environment where my team help each other instead of competing and consequently, how they share in their successes and support each other during more difficult challenges
I see no value in setting goals that have people competing. If you create objectives that have people competing then that is exactly what they will do, often at the expense of a better result that greater collaboration would have afforded. Yes, it is important to ensure they are rewarded for the work that they do, but as a team.
Taking your wealth of experience into account, how has your first year at Valid Insight differed from your previous role in industry/consulting?
The challenges I faced were different, for example, I was previously based in the UK whilst my entire team were based in the Netherlands so there was an extra challenge of building relationships when the team were used to being tightknit and close in proximity.
On the other hand, at Valid Insight, I knew some people, I wasn't walking into a completely unknown situation where I didn't know anybody, but I had to very quickly balance my relationships between the people I had known for years and those I was meeting for the first time.
It was critical to get this right, so that we built an inclusive culture. Once again, I was supported by a strong leadership team that welcomed this vision – we quickly began to build a culture where everyone's voice and contribution is equally valued.
As a result, we now all know everyone really well and I have a fantastic team and we're doing fantastic work together.
What has been your biggest challenge within your first year at Valid Insight?
Through great team collaboration, we come up with good ideas to improve our delivery efficiency and effectiveness, but their implementation was initially a challenge; we had stretched resources given sales success, and client work comes first! However, this also meant that we worked closely together in smaller teams to do discretionary work towards initiatives that improved our operational capabilities. There remain items on that list, and we still have several initiatives underway, but completing this has taken longer than I thought. However, we are now seeing some good results, and it has freed up more time for our teams to focus on project delivery and business development.
What would you say has been the most rewarding aspect of leading Valid Insight?
There is something great about getting the whole team together now and then to share ideas, learn new skills and have fun!  We planned several times to have a face-to-face meeting, but we kept having to cancel it because there were COVID travel restrictions in different countries, which meant some team members would not be able to make it or get back home on time. Eventually, every single person made it to our summer meeting in Lisbon, nobody was late, nobody missed the meeting, nobody got stuck anywhere – besides from when Roberta, Alba and I got stuck at the airport because of the flat tyre on our transfer car!
Following some great training, company updates and the launch of several new internal initiatives, during the final speeches, it became clear we had created a triumph of togetherness. Our remote working model is exemplified by a great team ethic, but in that moment, it really shone through.
Another really rewarding aspect has been the series of value presentations that we kicked off in early August.  We tasked team members to lead a series of presentations and discussions about our values. Each week we our volunteers presented what they believed our values were and what they should be, followed by quite inspiring discussions as it became clear we have common ideals.
Thinking about the future ahead what excites you the most about the upcoming year at Valid Insight?
I think we will be more embedded in the Bioscript group with a better sense of how to work together across the group. In doing so, we will continue our growth developing new (and cross functional) solutions to serve an expanding client base.
How would you describe Valid Insight in three words?
Building The Team
You can't have a great business with great client satisfaction unless you have a great team. When I joined, we began building our capacity through effective recruitment and our skills through training and coaching. Now, we are building cohesion through transparent team roles and responsibilities, through the development of team values, and the strengthening of relationships.
Whenever you join an organisation as a leader, you are an 'intruder' – someone who will inevitably bring change which can be unsettling – But with the fantastic support from the entire team in being open to this change, and through inclusivity and transparency of our business and cultural goals, I have gone from 'intruder' to 'head of a great family'.