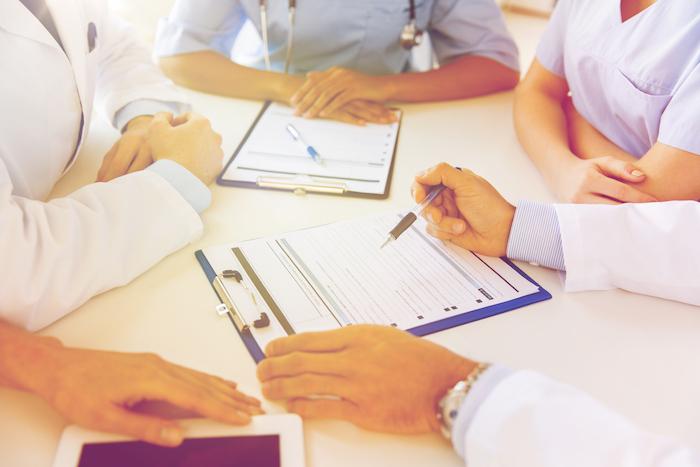 Improving market access to immuno-oncology therapies
The number of unmet needs, whether clinical, economic or humanistic, remains high in oncology, especially for patients with metastatic conditions. With positive clinical trial results in many cancer types, including melanoma, colon cancer, lung cancer, Hodgkin's disease, leukaemia, and others, immuno-oncology therapies are offering patients a new treatment alternative.1 Interest in immuno-oncology has been piqued given findings that certain cancer patients have achieved complete and long-term remission.2
However, increased competition between cancer medicines and the heightened cost containment efforts of payers have contributed to patient access delays and differences in global availability of new cancer therapies. When planning to bring new immuno-oncology treatments to market, three questions need to be asked:
Do you know the value of your product to the patient, the clinician and the payer?
Can you price it appropriately?
Do you have the tools/methods to develop the evidence that will demonstrate economic and clinical value and justify the price?
Limitations of current assessment criteria on pricing
The value assessment frameworks used to evaluate most types of cancer therapies may not be suitable for immuno-oncology treatments. When assessing the value of immuno-oncology therapies, safety and efficacy are not the only two factors considered. Cost-effectiveness and comparative effectiveness are also assessed. And there is variety in the competition – immuno-oncology treatments may be compared to the standard of care, chemotherapy, and targeted therapies, e.g. monoclonal antibodies like Herceptin (trastuzumab) and anti PD-1 therapies like Keytruda (pembrolizumab). To evaluate these therapy types, payers may opt to perform their own literature reviews to gather published data on a product, but in ways that may not be systematic.1
Side-effects of new therapies are always an important concern among patients and clinicians, as well as a key consideration for payers, because side-effects can be serious and costly to treat. Immuno-oncology treatments are associated with increased side-effects due to inflammation of the organ, or in the general area, where the cancer is located, but this is usually reversible.1 For example, half of patients under the treatment regimen that combines Opdivo (nivolumab) and Yervoy (ipilimumab) reportedly developed side-effects related to inflammation of the colon, liver, or endocrine organs. Three-fourths of these incidences were resolved within the next four to six weeks, but existing assessment criteria, however, may not account for the abating of these side-effects or the potential for long-term treatment-free survival with use of immuno-oncology products.3
Implications for evidence generation
Potential reimbursement barriers relating to the demonstration of clinically meaningful outcomes juxtaposed with the high costs that payers are used to seeing with cancer treatments could result in an efficacious and innovative product not being reimbursed.4
One implication of this on the drug developer's evidence generation strategy is having to take a closer look at the assessment criteria that major health technology appraisal (HTA) agencies utilise. Many local payers look to the recommendations of large HTAs when making pricing and reimbursement decisions. In general, HTAs look for these three common evidence types: 4
Clinical benefit (e.g. side-effects, comparative effectiveness, and interactions with other therapies)
Costs of adoption (e.g. population size of eligible patients and direct/indirect costs to the healthcare system)
Value for money (e.g. healthcare service costs forgone as a result of adopting the new treatment)
Furthermore, to help differentiate immuno-oncology treatments, evidence should demonstrate improved tumour control, increased overall survival, and improved progression-free survival compared to other cancer treatment types.1
Novel pricing and contracting models for immuno-oncology therapies 
If new cancer treatments fail the value assessment of HTAs and local payers, achieving patient access may become a real struggle. Historically, denying patients access to new medicines, especially for life-threatening conditions like cancer, often leads to public outcry. More appropriate pricing and contracting models that promote patient access and account for the clinical benefits that are unique to immuno-oncology products may need to be established.
Innovative pricing and contracting solutions (including finance-based, those involving value-added services and those that are based on clinical performance) can be used to set up a framework in which data on the incremental benefits of immuno-oncology therapies are gathered. Evidence generated within such a framework can help payers match a product's value proposition with its price. Moreover, manufacturers will have access to data points that can potentially shape novel assessment criteria to better approximate the clinical and commercial value of immuno-oncology medicines.
To learn more about the evidence, pricing, reimbursement and market access services that we specialise in, call us at +44(0) 203-750-9833 or email us at discover@validinsight.com.
References