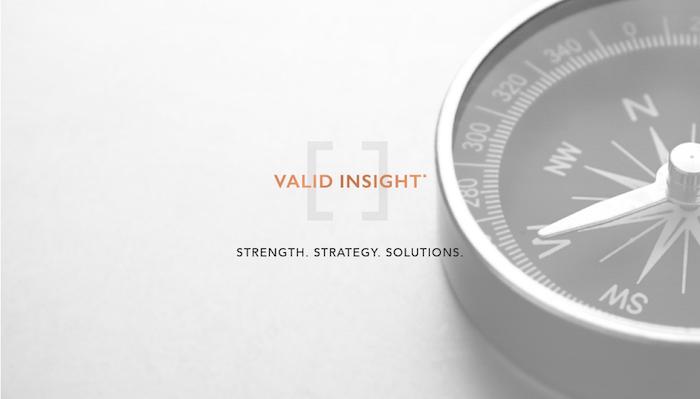 Valid Insight's new appointments confirm its strength in market access and value
September 5, 2017
Valid Insight
LONDON, UK – Just 18 months after its February 2016 launch, market access consultancy Valid Insight is pleased to announce the appointment of two new senior people to its rapidly expanding team. Dominic Jones-Phillips and James Wright bring decades of specialist experience from industry.
Dominic Jones-Phillips and James Wright will lead global pricing, reimbursement, and market access projects, responsible for research planning, analysis, and delivering strategic recommendations.
Dominic brings over ten years' experience in industry and consulting. He began as a research scientist at Syngenta CTL, and gained experience in healthcare and payer dynamics across the EMEA, US/Canada and Asia Pacific pricing and reimbursement environment through senior positions at Apex Healthcare Consulting, DRG and Abacus International. Dominic has worked with pharmaceutical, biotech and medical device companies across multiple therapy areas and specialises in strategic pricing, reimbursement and payer launch strategy.
James brings twenty years' experience in the healthcare industry, and worked at QuintilesIMS for 13 years in Consulting and Commercial Services. James has provided market access support to most of the top 25 pharmaceutical companies and has extensive experience in HTA optimization, evaluation of strategic pricing and market access implications for new launches, and product/portfolio lifecycle optimisation. James' experience covers all major therapy areas, including rare and orphan disease, across established and emerging markets. He specialises in clinical trial assessment, payer positioning, value and pricing strategy and lifecycle management.
"We have been through a period of phenomenal growth since our launch last year, and these three new hires will strengthen our offering even further, allowing us to bring a wider lens to help our clients optimize the commercial success of their products," said Steve Bradshaw, Valid Insight founder and managing director. "As our team expands, the wealth of industry experience at Valid Insight will deliver the insights that pharma and biotech need to create a better and stronger global healthcare landscape."
About Valid Insight:
Valid Insight specialises in global market access consulting and helps pharmaceutical, biotech and medical device companies optimise market access across the product lifecycle. Valid Insight market access services are delivered by a team of industry experts who combine specialist medical, relevant commercial and market access expertise.
Contact:
Valid Insight
Phone: +44 (0) 20 3750 9833
Email: discover@validinsight.com
validinsight.com