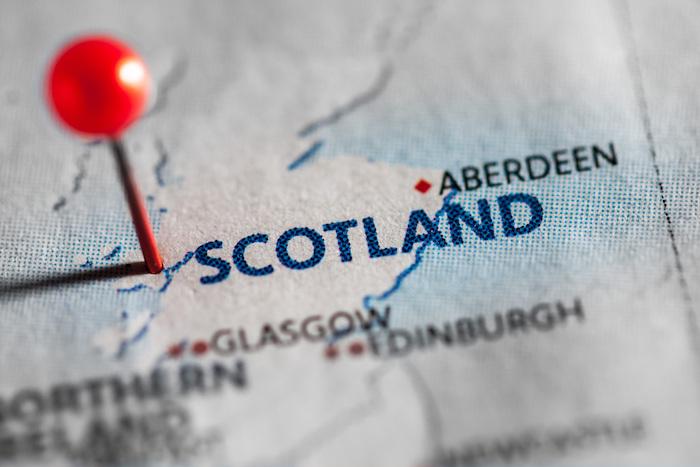 Valid Insight joins the Scottish Life Sciences Association
July 24, 2018
Valid Insight
Valid Insight, a specialist global market access consultancy firm with Europe based staff, including London, Belgium and Scotland, has joined the Scottish Lifesciences Association, in order to develop its role in life sciences in the region's hubs, and to support the fast-growing local industry.
"SLA is the voice of Scotland's vibrant life sciences industries to investors, NHS Scotland, the Scottish and UK Governments, and the wider community. We at Valid Insight are very excited to be supporting the SLA's quest for optimising healthcare solutions. We look forward to contributing and sharing our expertise with the special interest groups and working with the wider community," said Steve Bradshaw, Managing Director, Valid Insight.
The Scottish Lifesciences Association has more than 130 members, including life science companies and organisations with growth aspirations. Its aim is to unify and connect members throughout the life sciences cluster in Scotland and beyond through strong networking activity in the special interest groups. The association also works to sustain the status of life sciences as a key sector of the economy, and to advocate to the government about specific life sciences issues on behalf of its members.
"We welcome Valid Insight to the Scottish Lifesciences Association. We are an influential advocate for the sustained growth of Scottish life sciences, and our role is to promote a positive economic, political and social environment in which Scottish life sciences can flourish. Valid Insight's membership of the SLA, and its Scotland-based market access specialists, will help to support our members to achieve their goals," said Scott Johnstone, CEO of the Scottish Lifesciences Association.
Recent success stories from the SLA include:
Formation of the Health Innovation Partnership with NHS Scotland to provide a mechanism for companies to engage with clinicians of product development and procurement.
Frequent policy and tactical engagement with the governments in Scotland, UK and US.
Engagement with Holyrood and Westminster on reserved issues.
Consensus on the potential shape of national life sciences regulatory structures post-Brexit.
"I am very happy to be part of the Scottish Life Sciences sector and looking forward to connecting with and sharing my 20 years of healthcare experience with the wider Scottish Life Sciences community" said James Wright, Associate Director, Valid Insight.
"The SLA has done tremendous work in supporting the extensive life sciences sector in Scotland, and we are delighted to have the opportunity to become part of this community, share our experience, and play an active role in the supporting its member's goals and aspirations" said Frank Cousins, Senior Director, Valid Insight.
About Valid Insight:
Valid Insight is a specialist global market access consultancy. With an international team that includes some of the world's leading market access and pricing experts, our clients trust us to help them navigate through the most challenging environments. We focus on pricing, market access and value communication strategy through the full product development cycle. Find out how Valid Insight can help deliver your strategy by contacting us: discover@validinsight.com
About The Scottish Lifesciences Association:
With over 130-member life sciences companies and organisations of all types and sizes, the Scottish Lifesciences Association is the voice of Scotland's vibrant life sciences industries to investors, NHSScotland, the Scottish and UK Governments, and the wider community. The SLA is member driven through 14 Special Interest Groups and four sub-groups and delivers deliver on every aspect of members' businesses, helping each other to attract investment and increase business activity, and engaging with the NHS and Government to grow the life sciences sector in Scotland. SLA is contracted by the Scottish Government to deliver the Health Innovation Partnership. www.scottishlifesciencesassociation.org.uk