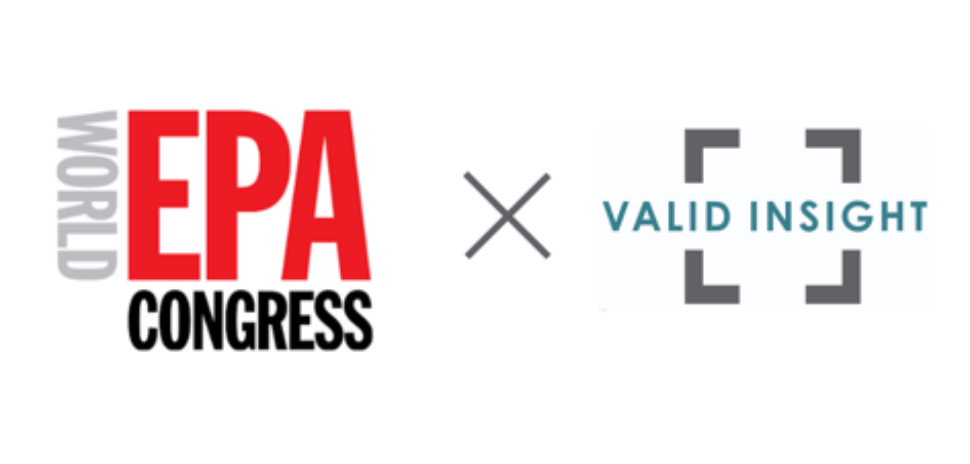 Valid Insight Are Silver Sponsors At The World EPA Conference 2022
March 20, 2022
Valid Insight
We are thrilled to be a Silver Sponsor for this year's World Evidence, Pricing, and Access Congress (World EPA Congress).
The World EPA Congress provides cutting edge solutions and thought leadership from the brightest minds across the pharma and biotech industries. The World EPA Congress is the largest congress in market access, pricing, and evidence in Europe. The March 2022 Congress will feature over 250 speakers, multiple streams, and more than 1000 attendees from the pharma and biotech industries, as well as Payers/HTAs. The congress will be hosted in Beurs Van Berlage, Amsterdam from the 22nd to the 24th of March, and will bring together some of the most prolific thought leaders in evidence, pricing, and access within the health sector.
The WEPA Congress is an excellent opportunity to absorb key insights from experts in their field, showcase unique solutions, and network with key stakeholders in the pharma and biotech industries. As a Silver Sponsor of the World EPA Congress, Valid Insight is delighted to contribute to the invigoration of the medical evidence, pricing, and access industry through free-flowing discussion and dissemination of knowledge intrinsic to this annual Congress.
Preparing for Access: What Makes a Successful Negotiation?
In such an invigorating environment, Valid Insight are delighted to be represented by our Senior Consultant Pedro Borga who will give a talk entitled "Preparing for access: what makes a successful negotiation?"
In this talk, Pedro will outline how in market access, you don't get what you deserve, but you get what you negotiate. In a context of increasingly more challenging access to innovative therapies, he will review a set of case studies illustrating how to best prepare for payer negotiations.
The presentation will take place on the 23rd of March at 12:25, so make sure to be there.
We are specialists in market access consultancy services and have a wealth of information about our market access consultancy services on this website.
Our senior consultant, Pedro Borga, gave an insightful and well received presentation at the WEPA 2022 conference, exploring the importance of negotiation in market access and pricing.
 The slides from Pedro's presentation can be found below and if you would like more information, please don't hesitate to contact us.