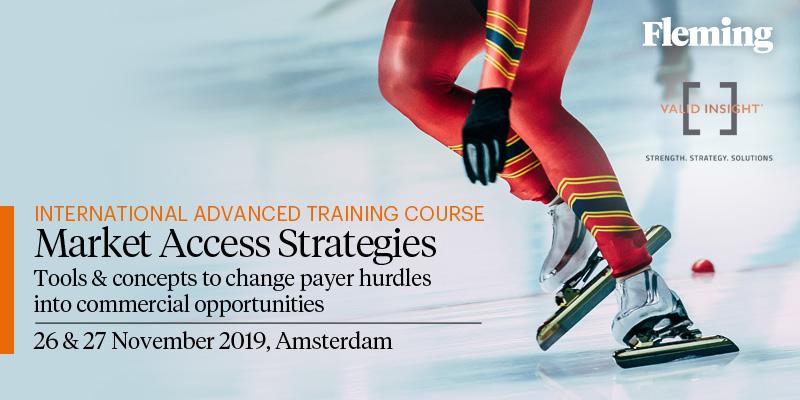 Advanced Course: Market Access Strategies by Raf De Wilde
June 21, 2019
Valid Insight
Market access strategies involves the coherent actions of many functions in a pharmaceutical company. The market access function is therefore in a balancing act to find workable and acceptable solutions for pricing, positioning, and reimbursement that fit into the short- and long-term commercial objectives.
This course, run by Valid Insight Senior Executive Advisor, Raf De Wilde, will help in positioning market access as an enabler for commercial success, rather than a hurdle. This implies understanding of creative, innovative, and collaborative approaches for the development and implementation of market access strategy and tactics.
The market access strategies course is being run by Fleming and will be held on November 26 and 27 in Amsterdam, get the full information for the course by clicking here.