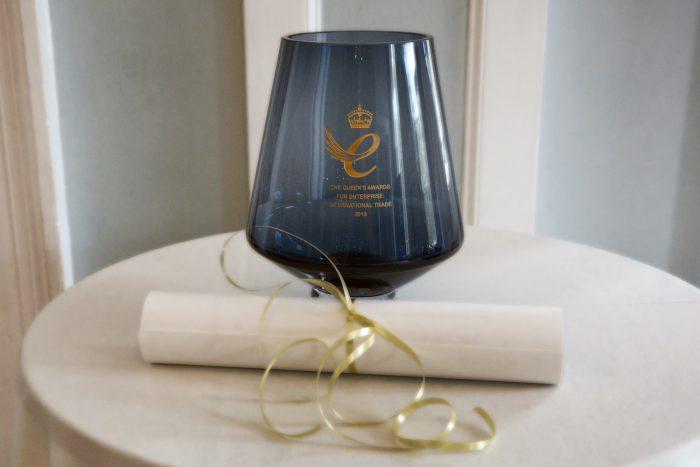 Inside the Valid Insight Queen's Award Ceremony
December 4, 2019
Valid Insight
In April this year, Valid Insight were awarded the Queen's Award for Enterprise in International Trade 2019 – the UK's most esteemed business award, given only to those companies who have demonstrated outstanding results in their field and achieved significant growth and success over three years. Winning this award is invaluable to our team and a real testament to the work we do for our clients.
As if the recognition alone wasn't exciting enough, we were also invited to the Royal Reception at Buckingham Palace to spend a great evening among members of the Royal family, and award-winning teams from other industries. Our only regret was that the whole Valid Insight team couldn't be there. Fortunately, we were able to celebrate this important occasion together last month, when we were formally presented with the award by the Her Majesty The Queen's representative in London.
Our award ceremony
In October, the Valid Insight team celebrated together in London during our formal presentation to receive the Queen's Award for Enterprise.
This was the perfect opportunity for the team to celebrate our achievement and truly recognise our international team' contribution, hard work, and dedication that enabled us to achieve this award.
Celebrations and speeches
As part of our celebrations, we welcomed Dr Charles Goodson-Wickes DL, the Representative Deputy Lieutenant for Islington who gave a particularly inspiring speech in which he spoke very highly of the team at Valid Insight.
He highlighted our innovations, the valuable work that we do and our outstanding performance in this vital area of international trade. He reflected on the importance of strategic consulting services and solutions for pharmaceutical, biotech and medical device companies to help maximise product value and most importantly improve patient access to new and innovative medicines. He recognised that many global companies turn to us at Valid Insight, which has already become a major brand in the industry.
The significance to our business of winning the Queen's Award for Enterprise was recognised – as Valid Insight are only 1 of 15 companies in the whole of Greater London across multiple sectors to win this prestigious award for International Trade in 2019. In particular, we were congratulated for our commercial success over a three-year period. Not only is this a specific requirement for the Queen's Award for Enterprise, it is a remarkable achievement for Valid Insight, as this is the same period of time as our existence. This is a true testament to our successful growth strategy of which we are immensely proud.
Celebrations continued throughout the day as friends and colleagues reflected on their progress and recognised the significance of this achievement for the team.
An exciting future ahead
Winning this award validates our approach to providing world-class strategic and practical solutions for our clients. As we look to the future we're committed to continuing to act as a truly trusted partner, supporting our clients through sharing our innovation, knowledge and expertise.
"It is a great honour to receive this Queen's award and very encouraging for Valid Insight to be recognised in such a great way. We look forward to continuing this journey. Thank you to all who have been part of this, especially our team and our clients." – Steve Bradshaw, Managing Director
We also took this opportunity, to film a new Valid Insight video. Keep an eye out for this going live soon!