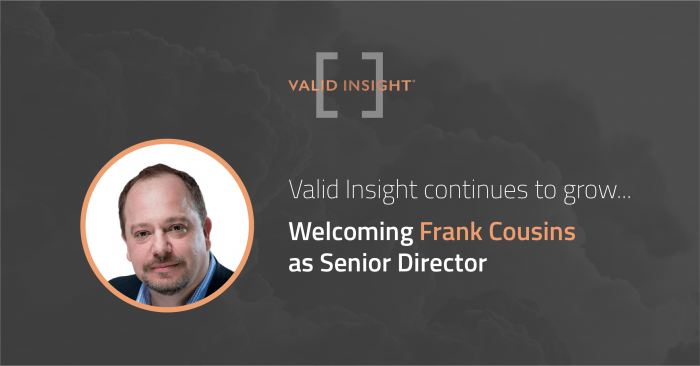 Valid Insight welcomes Frank Cousins as Senior Director
July 16, 2018
Valid Insight
Valid Insight, the specialist global market access consultancy, are excited to announce that we have appointed Frank Cousins as Senior Director.
Frank has over 20 years' experience as a consultant to the pharmaceutical industry, specialising in the integration of regulatory strategy, evidence generation and market access for optimal launch and commercial planning.
Frank Cousins will join the Valid Insight leadership team alongside Managing Director, Steve Bradshaw.
Read his full biography using this link. Please email discover@validinsight.com for further information.