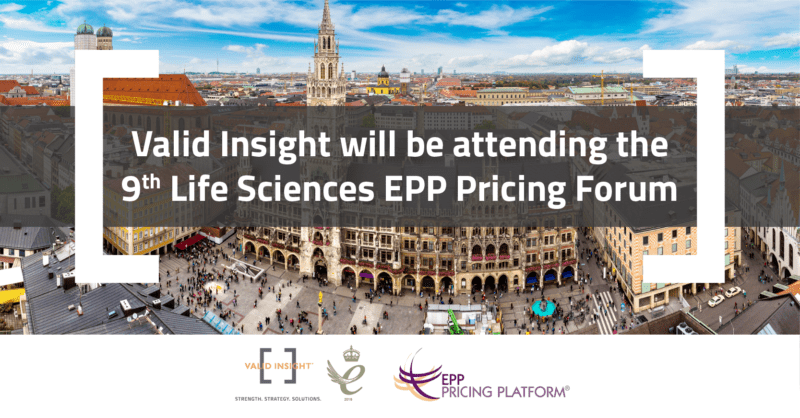 9th Life Sciences EPP Pricing Forum
September 24, 2019
Valid Insight
At Valid Insight, we continually look to be part of the important discussions on the trends and industry best-practices impacting pricing.
Therefore, we are pleased to be attending the 9th Life Sciences EPP Pricing Forum in Munich from the 14th-16th of October.
This year's theme is pricing in a complex ecosystem – dealing with transparency, collaborative relationships and smart data.
We'll be looking in detail at new pricing strategies, effective collaboration with payers and other stakeholders, usage of data and technology to optimise pricing strategy, market access models, price policy and innovative pricing tools.
You can keep up-to-date with our experience at the event on Twitter and LinkedIn.
If you're attending the event too and would like to meet with one of our experts, please contact us via discover@validinsight.com.
In the meantime, download our latest white paper – The Vicious Circle of Pharmaceutical Tendering – which touches on the themes covered in this event, providing some interesting expert insight.