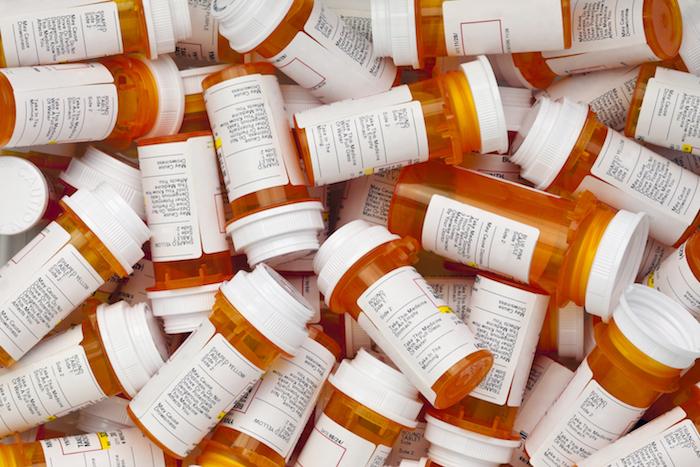 Ensuring orphan drug access amidst a more challenging environment
Thomas Mueller, Head of Pharmaceuticals at the Federal Joint Committee (G-BA), stated at the Pharma Pricing and Market Access Congress in London, February 2017, that the association of orphan drug status with high prices cannot continue and that the only way for orphan drug pricing to go is down. Yet, due to the small target patient populations, reducing prices may lead to unsustainable models for orphan drug commercialisation, prohibiting patient access to rare disease treatments. Some payers may view price-cutting as an optimal solution to curb healthcare spending across the entire orphan drug space, which places the duty on pharma companies to elevate efforts at generating evidence that will justify the price for these much-needed therapies.
Future orphan drugs enter a more challenging environment
The FDA's Orphan Drug Act (1983) was passed to encourage manufacturers to develop treatments for rare diseases with high unmet medical need.1  The EMA's version of this Act was designed for similar goals.2  Companies that receive an orphan designation for their product through either agency can expect certain incentives, such as market exclusivity, reduced registration fees, and/or tax credits.3,4  Since the introduction of the Orphan Drug Act, almost 4,000 drugs have received orphan designation – 300 in the last year alone.5  Orphan drugs are expected to make up around 21% of all drugs sales by 2022.5
The growing number of orphan drugs in the EU and US marketplaces in recent and future years point to the success of legislation promoting market authorisation and market access of these products. However, achieving an orphan status for a product may no longer guarantee a premium price or formulary inclusion. Growing costs are leading to a reconsideration of payer reimbursement policies, which is an imperative previously reserved for non-orphan drugs.6  In the EU, payers are already more critical of the clinical data for orphan drugs. The increasing scrutiny of health economics data, particularly budget impact, will potentially create a more challenging environment for future product launches in this space. In the US, the labelled indication is critical to access. Ensuring that the indication is broad enough to maximise the patient population, while also restricting usage to severe patients to justify price, will become increasingly important. Another challenge for manufacturers in proving the value of their orphan drugs is the seeming interest of most Pharmacy Benefit Management organisations in drug acquisition costs, rather than medical resource use. In addition, patient assistance programmes and collaboration with patient advocacy groups become important considerations for patient access since out-of-pocket expenses for American patients may be high.
This reconsideration of reimbursement policies can threaten the sustainability of orphan drugs. Due to the small patient population in rare diseases, high prices are necessary for manufacturers to recoup their investments and to drive product innovation in the orphan drug space. In addition, curbing prices, or limiting access to orphan drugs in some way, can create pressure on payers and manufacturers to work together to improve coverage of the medicines they clamour for.
Factors that payers may use to assess orphan drug value
Currently, there is no consensus across payers on how to assess the value of orphan drugs. Usual HTA frameworks, which impact on the reimbursement decision-making of many payers, receive criticism for having limitations in terms of evaluating orphan drug value.7  Therefore, amidst the changing orphan drug environment, what remains certain is the need to create a robust and targeted body of evidence that will meet the value considerations of a specific payer.
Payer perception of value may be influenced by data on burden of disease, unmet needs, availability of alternative therapies, effectiveness of the new therapy, and rarity of the condition, among others. Indeed, a study shows that rarity of a disease is inversely correlated with price, in that the smaller the prevalence of the rare disease, the more likely that the drug price is high, suggesting that payers value rarity in pricing decisions.8  Essentially, manufacturers need to develop expertise in generating a breadth of evidence that satisfies a multi-faceted framework for evaluating orphan drugs that is much more comprehensive than HTA assessment criteria.
However, the small patient population size can create a challenge to evidence generation. To help secure market access for future orphan drugs, the support of advocacy groups in clinical recruitment and patient engagement activities must be strong.8  Payer engagement will also be necessary throughout development and commercialisation. Open dialogue with payers can encourage transparency, enabling pharma to explain how prices for orphan drugs need to be generated.9  In addition, payer engagement can enable price testing and feedback gathering, which can help shape the clinical and commercial benefits prior to product launch.
To learn more about our market access consulting services in the orphan drug space, call us at +44(0) 203-750-9833 or email us at discover@validinsight.com.
References
Tribble, S. J. & Lupkin, S. (2017). 'Drugs for Rare Diseases Have Become Uncommonly Rich Monopolies'. NPR, 17 AN 2017. Available at: http://www.npr.org/sections/health-shots/2017/01/17/509506836/drugs-for-rare-diseases-have-become-uncommonly-rich-monopolies [Accessed 29 MAR 2017]
European Medicines Agency. (2017). 'Orphan Designation'. Available at: http://www.ema.europa.eu/ema/index.jsp?curl=pages/regulation/general/general_content_000029.jsp [Accessed 29 MAR 2017]
FDA (2015). 'Developing Orphan Products: FDA and Rare Disease Day'. Available at: https://www.fda.gov/forindustry/developingproductsforrarediseasesconditions/ucm239698.htm [Accessed 10 APR 2017]
European Commission (2015). 'Inventory of Union and Member State incentives to support research into, and the development and availability of, orphan medicinal products'. Available at: http://ec.europa.eu/health//sites/health/files/files/orphanmp/doc/orphan_inv_report_20160126.pdf [Accessed 10 APR 2017]
Jack, A. (2017). 'Orphan drugs attract rich returns for pharmaceuticals'. Financial Times, 28 FEB 2017. Available at: https://www.ft.com/content/2016a758-d674-11e6-944b-e7eb37a6aa8e [Accessed 30 MAR 2017]
Cohen, J. and Felix, A. (2014). Are payers treating orphan drugs differently? J Market Access Health Policy, 2(1), pp. 1-5.
Medic, G., Korchagina, D., Young, K., Toumi, M., Postma, M., Wille, M. and Hemels, M. (2017). Do payers value rarity? An analysis of the relationship between disease rarity and orphan drug prices in Europe, Journal of Market Access and Health Policy, 5 (1). Retrieved from http://www.tandfonline.com/doi/full/10.1080/20016689.2017.1299665
Valid Insight. (2017). 'Patient advocacy as a strategy for orphan drug access'. Valid Insight, 25 FEB 2017. Available at: https://www.validinsight.com/orphan-drug-access/ [Accessed 03 APR 2017]