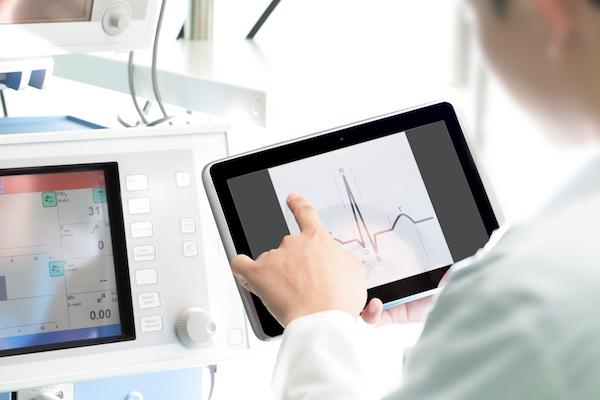 Designing studies to show real-world value
There is a gap between scientific knowledge and daily medical practice. Although there may be major science breakthroughs, this does not directly translate into new treatments available to patients. New products from research and development can only be translated into medical practice if they are reimbursed by payers.
In pharmaceuticals and biotech, there are two main routes to market access success. One is by driving the market by creating breakthrough drugs, that are a radical innovation to an existing drug or treatment paradigm, or are first to market in a completely new class. The other is by driving market share by differentiation or incremental innovation. There are, these days, rarely any true radical innovations, so most companies must focus on market share in these 'me-too' marketplaces, where success, if it is to be had, is increasingly through using real-world evidence (RWE), value-added services or drug combinations.
The need for change
Why is there a need for changing the evidence paradigm after so many years of successful use of randomised controlled trials (RCTs)? Although RCTs are the gold standard for assessing efficacy of medicines, devices and healthcare in general, they are inherently inadequate for addressing questions about the long-term effectiveness and safety of these interventions. Today as payers and other stakeholders expect such interventions to be safe and effective and provide good value for money, the focus has shifted more towards how these interventions perform in the 'real-world' and whether or not they add value to the healthcare system.
RWE involves patient healthcare data, collected outside of the RCT environment, to provide information on relevant health outcomes, including the cost of care. This evidence can provide insight into unmet needs, interventional pathways and the clinical and economic impact on patients and the healthcare systems involved. RWE-based approaches are becoming the new normal and necessary to bring a product to market, ensuring its relevance in clinical practice and sustaining its value throughout the lifecycle.
The value of real-world evidence
RWE-approaches help drug and device companies, patients and payers develop a more complete picture of what happens to patients though their treatment journey. Real-world data can provide useful information on comorbidity profiles of target populations as well as the likely causes of the diseases of interest and inform decisions on market access, new indications and investments. Additionally, they provide supporting evidence on the economic value of interventions to payers, patients and governments. RWE also:
Provides a deeper insight into the patient journey, treatment pathways and effectiveness
Builds a better understanding of disease patterns
Provides additional safety data
Informs launch strategy and market access
Demonstrates product value
Maximises potential return on investment
Creates sustained value across the product lifecycle and disease portfolios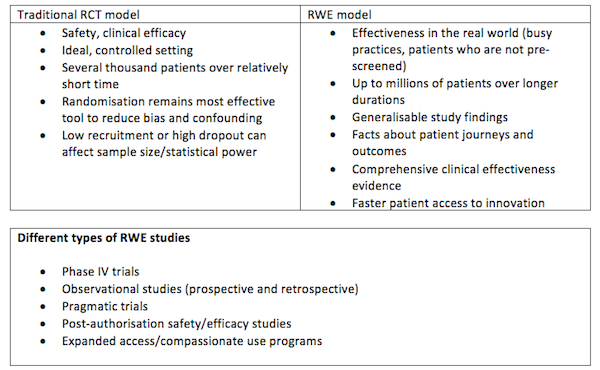 Value in the real world
Although RWE studies are rated lower than RCTs in the hierarchy of evidence because of the absence of randomisation, they are increasingly viewed as viable alternatives and complementary to RCTs, mainly because they reflect real-life utility of drugs, devices and other products. They are capable of providing compelling evidence to demonstrate real product value that can help companies gain and sustain market access. Collecting real-world data during clinical trials is an opportunity for companies to gain and maintain market access, sustain price and position, and prove to patients, payers, policy makers and other healthcare decision makers that the drug does what it says on the label.
To learn more about our market access research and strategy solutions, including developing real-world evidence, join our experts in our two upcoming webinars:
Sustainable price competition – contradiction in terms?
Friday 30 September
15:00 BST/16:00 CEST/ 10:00 EDT
Register here for this free webinar: https://attendee.gotowebinar.com/register/4388255736394007043
Patient-reported outcomes in clinical trials and studies
Monday 10 October
15:00 BST/16:00 CEST/10:00 EDT
Register here for this free webinar: https://attendee.gotowebinar.com/register/7338568690268281347
To learn more about anything covered within this post contact us at discover@validinsight.com.