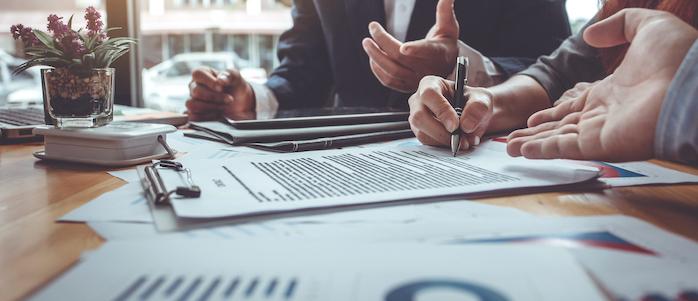 Confidential contracting – the road to flexible pricing
Excellent clinical and financial value are drivers for success in pharma, but without efficient, targeted pricing and adequate confidential contracting schemes, the success of any product is not ensured.1
A post on drug pricing by Joseph Jimenez, then CEO of Novartis, attracted a lot of attention in 2016.2 Jimenez stated:
"We believe in the efficacy of our products, and by collaborating with payers on solutions for reimbursement, we hope to help start a shift toward value pricing in the healthcare system. We want to be rewarded for the tangible outcomes our products provide patients, not for simply selling pills."
While this concept is clear, it brings a number of uncertainties for both payers and industry:
How will the product perform in the real world?
What will be the real cost of the product?
What value-added activities can improve product performance dramatically?
Most of these uncertainties can be handled with three types of contract between payer and company, namely performance-based, finance-based, and value-added.3 However, in order to have any chance for success, contracting options must arrive at win-win agreements that meet the interests of decision-makers on both sides. Ideal contracting options will address a specific payer concern, create/use a competitive advantage, and, of course, fall within legal/regulatory boundaries.
Targeting specific payer concerns
Confidential discounts and rebates are frequently used to drive volume among price-sensitive payers.3 Payers like this type of contract, as they are easy to implement. Companies tolerate these contracts as they offer the opportunity to differentiate prices between customers without exposure; there is no risk for international reference pricing as these are based upon official list prices. However, discounts/rebates are not efficient for building a competitive advantage because they can be easily copied. Nevertheless, deep discounts on large volume products may create a hurdle for new entrants. Most US payers will not spend time in contracting discussions for products where they anticipate low utilisation.4
Payer interest is not limited to low pricing, value for money, or per-patient cost, but also includes more specific concerns. Many private insurance firms are focused on growing and retaining their membership through patient support and formulary inclusion of innovative and effective medicines. Medco Health Solutions Inc. (now part of Express Scripts), for example, entered a partnership with Pfizer in 2011 to identify consumer subgroups and determine which products are most effective in each subgroup, therefore improving personalised care.5 The partnership has initiated precision medicine studies that comply with the Health Insurance Portability and Accountability Act of 1996 (HIPAA).6 It has also led to the creation of Pfizer Link, an online community for clinical trial participants from completed Pfizer-sponsored studies.7
For some products, payers are highly interested in avoiding misuse, which can be costly and a potential legal problem. The use of growth hormones (GH) among adolescents is concerning, particularly if the patient is an athlete or has a bodybuilder relative who could abuse access to the drug.8 Merck Serono's Easypod®, an electromechanical injection device that delivers the GH deficiency drug Saizen (somatropin), captures each instance of product utilisation. This allows contracts that offer rebates for any tracked instance of misuse or other reasons for non-adherence.9 Using this opportunity, Merck Serono convinced some European clients to drop GH tendering for such contracts.10
Creating a competitive advantage
Identifying and handling specific payer unmet needs through innovative contracting requires companies to truly know the customer and be willing to put in the time and commitment that will establish a sustainable competitive advantage. The contracting option, preferably with minimal burden for payers and providers, must be based upon either a differential advantage or include technical and practical hurdles that make replication difficult for competitors. The Easypod project is an excellent example as it combines technical hurdles (the device) with a program of observational trials that underpin clinical value.11
For instance, the online-based project launched in 2013 by AstraZeneca and patient engagement firm Exco InTouch, Me&MyCOPD, aims to provide chronic obstructive pulmonary disease (COPD) patients with disease information, personalised coaching, and health management and symptom monitoring tools. The programme provides questionnaires to patients, the results of which are transmitted to clinicians. If the programme can provide evidence of hospital re-admissions in the ongoing UK observational trial,12 this may potentially turn the programme into a standalone service.
Some payer concerns are often neglected, such as their lack of trust in pharma companies.13 Building trust, therefore, can also be turned into a source of competitive advantage. Novo Nordisk, for instance, has partnered with certain cities to curb diabetes. In 2014, the company launched the Cities Changing Diabetes project in Mexico City where diabetes was dubbed as a "ticking time bomb" that would severely and negatively impact the population's future health.14 The project aims to identify social, cultural, and environmental diabetes drivers, as well as key solutions that could be shared with other cities. Without pushing for their products, Novo Nordisk can succeed at promoting their participation in improving global care, which can also build trust with payers and healthcare systems.
Competitive advantage can also be practical in the form of efficient and patient-focused execution. For example, there have been several payer-private partnerships for disease and care pathway management in the US, but not all succeed. In the case of Medicaid Virginia, their project Virginia Health Outcomes Partnership (VHOP) succeeded in reducing asthma-related emergency care use by 42% in the third to fifth quarters after introduction of the intervention and producing direct savings of approximately US$3-5 for every incremental dollar spent (based on 2002 values).15 The intervention focused on improving prescribing behaviours and patient adherence through a model called HUB (communication skills) and SPOKE (clinical treatment plan per disease), which made the project highly patient-focused and efficient in terms of partnership management.16
Contracting within international and local law
The company will need to take regulatory, privacy and commercial law into consideration when developing a new contracting option. Commercial law can be restrictive for companies that have a dominant position in a specific therapeutic area, as contracts should not create an unfair hurdle for new entrants. Also, payers fear legal complications, so specific attention should go towards defining and mitigating all legal risks.
Sometimes, problems can be avoided by changing the design of the agreement. For example, a performance-based contract may generate substantial benefit-risk management burden, as each patient that does not respond to therapy should start benefit-risk follow-up. A way around this complication is to use a surrogate for effectiveness; for example, each patient that stays on therapy for at least X-months is often good enough measure of effectiveness for pragmatic payers.
Some companies have tied the purchase of branded and generic products not by bundling in many markets, but via an accrual rebate scheme. The rebate is not fixed in contracts; rather, it becomes a gesture of goodwill based on a customer's total purchases for a previous period.17
Developing a new contracting option is not that simple
Returning to the quote of Jimenez, what seems straightforward can in fact be extremely complicated. Arguably, the most important hurdle to any value-based contracting approach is the fear of payers. In the Xerox Healthcare Attitudes 2016 report, a survey of US consumers and payers, 88% of payers admit that less than 50% of their current portfolio is made up of value-based contracts, and 44% say less than 10% of their current portfolio is made up of value-based contracts. Uncertainties concerning the budget impact of such an approach and about measuring health outcomes adequately explain their reluctance to move faster in this direction.18
Smart contracting may help overcome most of these hurdles and uncertainties, provided some basic rules are taken into consideration:
Contracts target relevant payer concerns.
Implementation is as easy as possible so as not to create additional burden on providers.
Thorough checks for legal complications and mitigation plans control legal and regulatory risks.
In depth understanding of the product, the therapeutic area, and the utilisation of the product is needed to reduce uncertainties in its implementation.
Ideally, the contract creates a competitive advantage, either by building a substantial investment/technical hurdle, or by using product or company specific existing differential advantages.
For more information on confidential contracting, call us on +44(0) 203-750-9833 or email us at discover@validinsight.com.
References
Sanchez, H. and Greenaway, J. (2015). Innovative Contracting Solutions in a Changing Healthcare Landscape. Retrieved from http://www.cbinet.com/sites/default/files/files/Sanchez_Greenaway_pres.pdf
Jimenez, J. (2016). Why the approach to drug pricing has to change now. Retrieved from http://www.forbes.com/forbes/welcome/?toURL=http://www.forbes.com/sites/sciencebiz/2016/11/01/why-the-approach-to-drug-pricing-has-to-change-now
Sobrio, A. (2012). Innovative Contracting: What's the Verdict? Retrieved from http://www.pharmexec.com/innovative-contracting-whats-verdict
Ed Schoonveld (2015). The price of global health. Second edition. Ashgate Publishing, p 330
Deloitte (2012). Value-based Pricing for Pharmaceuticals: Implications of the Shift from Volume to Value. Retrieved from http://www.converge-health.com/sites/default/files/uploads/resources/white-papers/valuebasedpricingpharma_060412.pdf
Pfizer (2011). Pfizer Establishes Precision Medicine Research Collaboration With Medco. Retrieved from http://www.pfizer.com/news/press-release/press-release-detail/pfizer_establishes_precision_medicine_research_collaboration_with_medco
United BioSource Corporation (2015). UBC and Pfizer Offer First-to-Market Community for Study Participants. Retrieved from http://www.ubc.com/blog/ubc-and-pfizer-offer-first-market-community-study-participants
Rickert, V., Pawlak-Morello, C., Sheppard V. and Jay M. (1992). Human Growth Hormone: A New Substance of Abuse among Adolescents? Clin Pediatr. 31:723–726.
Saizen (2016). Easypod Makes Dosing Trackable and Customizable. Retrieved from https://hcp.merckgroup.com/uk-en/endocrinology/saizen/saizen-details/about-epc.html
Morgese P. (2012). Public procurement of biotech drugs: experiences, challenges and opportunities in fostering innovation. European Pricing Platform Montreux (May 24 2012)
gov (2016). More than 20 trials were found using the keyword 'easypod' (accessed on 15th November 2016)
AstraZeneca (2016). A Real-World Assessment of a COPD Disease Management Support Service (Me & My COPD) (Me&MyCOPD). Identifier: NCT02300090. Retrieved from https://clinicaltrials.gov/ct2/show/NCT02300090
Sobrio, A. (2012). Innovative Contracting: What's the Verdict? Retrieved from http://www.pharmexec.com/innovative-contracting-whats-verdict
Novo Nordisk (2015). Partnering up to Change Diabetes in Cities. Retrieved from http://www.novonordisk.com/about-novo-nordisk/novo-nordisk-in-brief/stories/citizenship/safeguarding-the-next-generations-health.html
Gillespie, J. and Rossiter, L. (2003). Medicaid Disease Management Programs Findings from Three Leading US State Programs, Dis Manage Health Outcomes 2003; 11 (6): 345-361.
Williamson Institute, Virginia Commonwealth University and National Pharmaceutical Council (1997). The Virginia Health Outcomes Partnership. Retrieved from http://www.npcnow.org/system/files/research/download/Virginia%20Health%20Outcomes%20Partnership.pdf
Norton Rose Fulllbright (2015). Competition and Consumer Commission Focuses on the Pharmaceutical Industry. Retrieved from http://www.nortonrosefulbright.com/knowledge/publications/130324/competition-and-consumer-commission-focuses-on-the-pharmaceutical-industry
XEROX (2016) Healthcare Attitudes 2016. Retrieved from https://www.xerox.com/en-us/services/healthcare-solutions/insights/value-based-care-survey#e