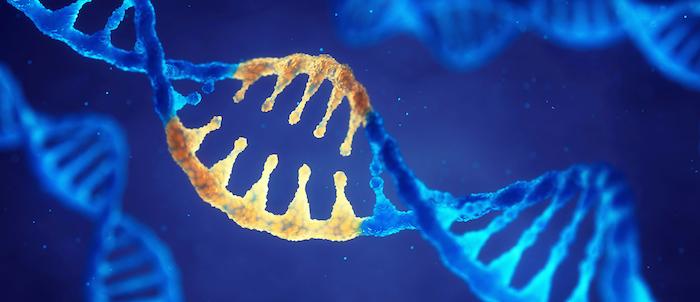 Cell and gene therapy: Are payers willing to pay for a cure?
Finding a cure for debilitating conditions is a long-standing aspiration for many working within the pharmaceutical industry. Indeed, when news broke out of a 15-year-old boy with Sickle Cell Anaemia experiencing 15 months without symptoms and routine treatment,1 interest in the curative potential of the novel gene therapy administered to the teenager increased. However, the potential to cure comes at a high price and patients may face barriers when attempting to access curative treatments. A clear example of this is uniQure's Glybera®, which since launch in 2012, has only been administered to one patient in Germany, and that required substantial amount of paperwork to be submitted by the treating physician to the patient's insurer, because the price tag is €1.1 million per patient. The patient improved considerably after treatment, reducing emergency hospital visits, but the costs saving from one patient won't make payers turn their head – especially if they are not the ones directly counting the benefits, but they are paying large amounts of money to treat one person.
Gene therapy's potential to cure
Gene therapies are classified as Advanced Therapy Medicine Products (ATMPs), which constitute cell, tissue and gene-based therapies that involve the manipulation of a patient's cells.2  In the case of Sickle Cell treatment, a patient's stem cells, which have been inserted with an 'antisickling β-globin gene' via a virus, are implanted back into the patient's bone marrow.1
While the longevity of the therapy's effect remains unknown, the mere potential of a cure raises the optimism of patients and family members. Getting their hands on a potential cure and being closer to the possibility of disease-free living represents a priceless opportunity for them.
The need for a sustainable and flexible framework
Offering the potential to cure can help manufacturers justify high prices for ATMPs. While access to ATMPs may be invaluable to patients, payers on the other hand, may remain selective, seeking a pricing model that is sustainable. The need for such a model may become more pressing as the ATMP curative potential is not only being targeted at rare diseases, but also at high population conditions, such as diabetes.4  Consider the costs involved if ATMPs were used to possibly cure patients with diabetes. Would payers be able to afford this?
According to a report by the Institute for Clinical and Economic Review (ICER) on ATMP costs from a US payer perspective, "Gene therapies will arrive imminently, and it is time to prepare a clear roadmap for evidence generation, assessment, pricing, and payment, that will allow current and future patients to benefit from these innovations within an affordable, sustainable framework."4
To ensure access to potentially curative ATMPs, manufacturers may need to negotiate deals with payers. Striking a deal for these products, however, will first require that payers take on a more flexible assessment approach, as HTA assessments for ATMPs have been less than optimistic. For instance, in France, the Haute Autorité de Santé (HAS) rejected stem cell therapy ChondroCelect, which is for knee cartilage repair, in 2013 due to a lack of demonstrated efficacy in clinically recognisable outcomes and long-term durability of response.5
In 2015, the French agency also awarded an insufficient Amélioration du Service Médical Rendu (ASMR), or improvement in actual benefit, to familial lipoprotein lipase (LPL) deficiency therapy, Glybera, due to a lack of long-term safety data; this resulted in no public financing. 6  In 2016, HAS had safety concerns with limbal stem-cell deficiency therapy, Holoclar, and awarded it an ASMR of IV out of I-V, resulting in internal reference pricing to the lowest priced comparator.7
In contrast, these three therapies have faired better in Germany. ChondroCelect gained the highest level of innovation rating possible from the Institute for Hospital Remuneration (InEK)8 and four Neue Untersuchungs-und Behandlungsmethode (NUB) numbers, which are new diagnostic and treatment method ratings.9 Glybera and Holoclar also gained reimbursement at the hospital level9, although, as we have discussed, access does not mean uptake, and Glybera has clearly been a victim of that.
This contrast between the national authority in France, either rejecting or awarding low ASMRs to ATMPs, and the local hospital/insurer in Germany, awarding ATMPs innovation status and reimbursement, demonstrates that classical HTA processes may not be flexible enough to accommodate ATMPs yet. Classical systems may be ambiguous on where the value lies with ATMPs and so manufacturers need to direct the conversation when negotiating deals.
Early engagement with local payers
Manufacturers need to develop a deep understanding of the curative therapy landscape and how ATMP market access can be maximised. Deepening this understanding requires that payers have a voice in the development of ATMPs. Early engagement with payers and clinical KOLs is therefore critical. Whether through advisory boards, payer and clinical KOL interviews, or value challenge workshops with former payers, manufacturers must directly engage with payers early in the development process.
Valid Insight's extensive network of experienced current and former payers from across Asia, Europe, Nordics, North America, and Scandinavia can be utilised to test clinical development plans, validate clinical endpoints, create and validate patient-reported outcomes, pressure test product profiles, and test price points and approaches to pricing and funding strategy.
To learn more about using payer engagement to influence ATMP assessment, call us at +44(0) 203-750-9833 or email us at discover@validinsight.com.
References:
Ribeil, J.A., et al., Gene Therapy in a Patient with Sickle Cell Disease. N Engl J Med, 2017. 376(9): p. 848-855.
Faulkner, A., Opening the gateways to market and adoption of regenerative medicine? The UK case in context. Regen Med, 2016. 11(3): p. 321-30.
Wells, J. Did Gene Therapy Cure Sickle Cell Disease? 2017 [cited 2017 20/03/2017]; Available from: http://www.acsh.org/news/2017/03/07/did-gene-therapy-cure-sickle-cell-disease-10950.
Marsden, G.T., A. Pearson, SD. Dreitlein, B. Henshall, C, GENE THERAPY: Understanding the Science, Assessing the Evidence, and Paying for Value, O.o.H. Economics, Editor. 2017, Office of Health Economics: https://www.ohe.org/.
Santé, H.A.d., ChondroCelect-CT 12555, H.A.d. Santé, Editor. 2013, Haute Autorité de Santé: http://www.has-sante.fr.
Santé, H.A.d., Glybera summary CT14224, H.A.d. Santé, Editor. 2016, Haute Autorité de Santé: www.has-sante.fr.
Santé, H.A.d., Holoclar 20072016 CT15190, H.A.d. Santé, Editor. 2016, Haute Autorité de Santé: www.has-sante.fr.
Prescott, C.D. and J.M. Polak, The delivery of regenerative medicines and their impact on healthcare. 2011, Boca Raton, FL: CRC Press. xvi, 400 p.
Volmer, T.B., K., Assessment of advanced therapy medicinal products (atmp) in germany: Is the practice of the g-ba to define atmp products (drugs) as procedures in compliance with european legislation? , in ISPOR 19th Annual European Congress. 2016, ISPOR: Vienna, Austria.