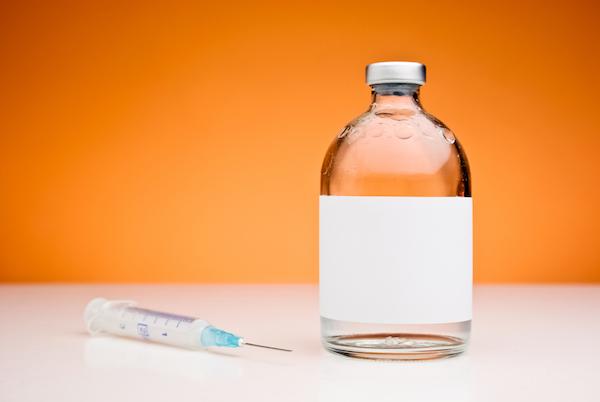 How can biosimilars support patient access?
Uncertainties about interchangeability still surround biosimilars. Despite regulatory changes that aid the approval process and the promise of affordability, the use of these drugs has been met with mixed reactions – some experts see the value of having alternatives while others question the quality and immunogenicity of biosimilars.
In addition, discussions around cost are raising concerns that "cheap" might be taken to mean "lower quality." These kinds of doubts are putting up market access barriers that threaten biosimilars.
Are payers on-board?
The good news is, confidence in the market is growing. Patients are becoming curious about how they can get their hands on a possibly cheaper alternative to expensive therapies. Although physicians are cautious about shifting the treatment programs away from the tried and tested biologics, some are becoming more positive and open to discussing their role in facilitating biosimilar treatment.
This change in confidence can be attributed to a better understanding of biosimilars among medical professionals. Payers are increasingly seeing the potential to increase treatment access and realise economic benefits.
Busting the myth around development costs
Unlike generic products, biosimilars are only near-copies of reference biologic products. With intellectual property rights in the hands of innovator drug developers, biosimilar makers will have to work with their own devices and first-hand analysis of the reference biologic.
However, biosimilar development costs are still markedly lower than when developing novel drugs. Initially, biosimilar development costs have previously been estimated to be between $150 and $250 million per product, but in more established markets, this estimation could well be a myth. Biopharma executives in Europe have even revealed that for a budget like this, they could already create up to four products.
According to Steiner Madsen, the Medical Director at the Norwegian Medicines Agency (Statens legemiddelverk, NOMA), development methods are now relatively standard, and the manufacturing cost of goods is likely to be less than 10% of the sales price in established markets. When it comes to biosimilars, experts in the EU region know what they are talking about. Europe, after all, has been a market for biosimilar products such as insulin glargine, and the granulocyte colony-stimulating factor (G-CSF), filgrastim, for the past 10 years.
Biosimilars demand much lower development costs than new biologics – although not all countries can expect to have the same aggressive level of pricing as Norway, where tendering is used to control costs. Biosimilar developers can, in many cases, establish 'biosimilarity' using pre-clinical information. Further clinical trials are also more efficient than randomised controlled trials (RCTs) since they are performed to verify biosimilar equivalence to reference biologics, rather than to establish safety and efficacy versus placebo.
In contrast to the EU, the US market is a relatively newcomer to the biosimilar space. With a long list of biologics going off patent in the US, the number of emerging potential competitors in the biosimilar space continues to increase. Over 700 new biosimilars are in the pipeline across the globe, which also signals the effort to streamline manufacturing procedures and acquire savings through offshore production and importation. Without competition, the price of biosimilars will most likely resemble that of the original biologics. However, with increased competition – and granted that competitor products successfully establish their substitutability – access to treatment can improve without compromising patient safety.
Based on forecasts for future competition that can drive down prices and promote substitution, healthcare savings in eight European countries due to biosimilars could reportedly reach €33.4 billion by 2020. Ultimately, with reduced costs and increased market access to drug designs that were previously exclusive, patients can explore other treatment forms and methods to improve quality of life, and healthcare systems can invest in more innovative treatments.
The necessity of value-adding services
To succeed in the marketplace, developers first need to prove biosimilars to be highly similar to a reference product, but post-approval, they need to establish product differentiation for optimal market access, and there is slightly more to this than just price. The failure of biosimilars to become exact replicas can actually be used as an opportunity to extract value that is unique to a product.
Innovators are at an advantage since they have been in commercialisation far longer and therefore have the opportunity to solidify brand loyalty. Regardless of whether a product is a biosimilar or a branded biologic, however, value can also be added. For example, biosimilars to the tumour necrosis factor (TNF) inhibitor Remicade (infliximab) are sold at a discount in various markets, which has aided in acquiring significant market share. In the UK, infliximab biosimilars are selling at 10% less than the price of the original, while in Norway they are selling at a 70% discount. Besides discounts, biosimilars can also introduce value through incentives and co-pay mechanisms, patient support programs, and novel modes of treatment delivery.
Some companies need assistance in understanding how to integrate biosimilars into the grand network of care. A few of them have looked to creating strategic partnerships to help share risks, costs, and expertise. For example, generics and specialty pharmaceutical company, Mylan, has paired with India-based biologics maker, Biocon, and biotech company, Momenta Pharmaceuticals, to bring six biosimilars to market.
Although some physicians are ready to prescribe biosimilars, substitution will not be automatic and market access will still be a struggle if payers do not include these in their formularies. More knowledge about biosimilars is needed across the board. With rising competition and payers searching for value, evidence of quality, and biosimilarity, safety, effectiveness and delivering on the needs of different stakeholders will become the main differentiators. However, to extract this kind of differentiation, biopharma companies will need to adopt a new market access approach, working with a third party who has expertise in designing and helping to integrating value-adding strategies for market access, commercialisation, pricing and reimbursement.
Indeed, the necessity of linking biosimilar products to value will become more significant as biobetters enter the picture. Biobetters do not aim to replicate original biologics; rather, they are deliberately designed to improve upon reference drugs' safety and efficacy levels, mode of delivery, and manufacturing attributes.
Doubt and uncertainty in the biosimilar space should not be a reason to withhold treatment access to patients. Companies can become bold movers in the biosimilar space through selective strategic partnerships. Those that can come up with strong and compelling cases for value will be the ones that will experience smooth regulatory approval and overall market success.
To learn more about our market access research and strategy solutions for various biopharmaceutical products, including sustainable market access and pricing strategies, join us for our upcoming webinar:
Sustainable price competition – contradiction in terms?
Friday 30 September
15:00 BST
16:00 CEST
10:00 EDT
Register here for this free webinar: https://attendee.gotowebinar.com/register/4388255736394007043
To learn more about anything covered within this post contact us at discover@validinsight.com.