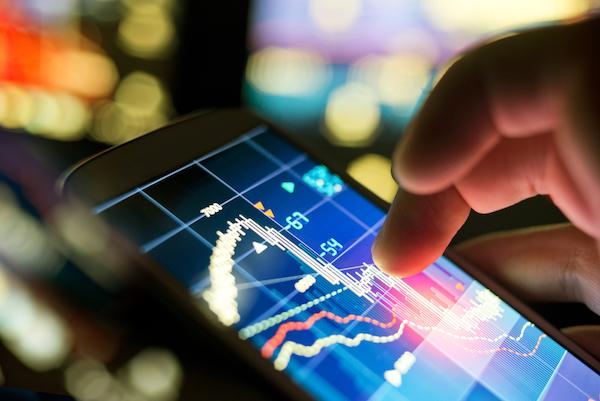 Big data insights for market access: To trust or not to trust?
Big data reportedly houses so much clinical and commercial insight that, once unlocked, it can increase our understanding of customers and markets, while also informing the design, development, and marketing of biopharmaceutical products and services. It can also drive positive health and economic outcomes. With tremendous volumes of data, companies have more resources (in the form of data) to work with, which gives the ability to influence market behaviour rather than simply react to it. Decisions can be made based on evidence rather than instinct.
However, some experts have expressed their concern about becoming too dependent on data to the point that the role of human expertise and instinct are underplayed. Can we truly trust the health and business recommendations generated by a big data machine as much as we can those of health professionals and industry experts? Will big data insights and human-generated insights always come up with the same high quality interpretations?
The lack of trust in big data insights is nevertheless understandable. According to IBM, 1 in 3 business leaders do not trust the information they use for decision-making. Indeed, big data is characterised by four V's (Volume, Velocity, Variety, and Veracity). Veracity refers to accuracy, quality, and trustworthiness of data – a lack of which could potentially influence the credibility of insights generated.
Increasing confidence in big data
So, why trust big data insights? Some companies who have been brave enough to take steps into the world of big data and analytics have demonstrated that such insights could drive market intelligence.
For example, The Stanford Medicine and the Familial Hypercholesterolemia (FH) Foundation worked together on an algorithm to detect undiagnosed FH patients. This algorithm could not have been developed without access to massive amounts of data. With an increasing number of healthcare and pharmaceutical companies that are exploring big data, the level of confidence in big data's ability to increase knowledge about market share, product performance, and sales force efficiency is increasing.
Patient populations can also be further segmented, which can expand our understanding of specialty diseases. This opens up opportunities for pharma companies to increase the number of indications for existing products and also to target more specific patient needs.
Assess then trust
Determining the trustworthiness of big data insights should be done in consideration of several factors, such as data source, technology, and supplier of data, to name a few. There are methods to verify the trustworthiness of insights generated and certain parameters can be put in place to ensure that big data insights are reliable. There are also basic "trust" questions that can be asked:
How is data sourced and how are data sources assessed?
Does the company have a formal program for data capture and ingestion?
Do they follow industry-accepted standards in data sourcing?
Is there a mechanism to profile data based on level of reliability?
Is the environment in which data is flowing suitably controlled?
Are you working with trustworthy third party vendors?
Is there due diligence in the selection of data suppliers?
What is the track record of the analytics partners and hosting vendor?
If a company unwittingly utilises data that is not secure or fit-for-purpose, the monetary value linked with the decisions – that were based on poor quality data – could be placed at risk. And as more of the same data or more of other data types enter the company, the risk to finances also grows. Therefore, asking how data sources are selected, which tools are used to handle data, and who is in charge of managing data is crucial. Data should be the foundation of insight, and therefore must meet certain standards. Additionally, trust in data can be affected by the disparity between structured and unstructured data. A significant number of organisational members struggle with managing unstructured data such as videos, emails, and web pages, which requires collaboration with partners who have expertise in data and analytics.
RWD's role in building trust
One specific component of big data is making tremendous waves in terms of insight generation – real-world data (RWD). As opposed to clinical trial data, which is contained within a highly regulated setting, RWD more closely reflects the real-world setting. With a better depiction of areas such as the patient journey and how medications perform in the actual clinical setting, RWD is fast becoming a source for pragmatic research with real-life implications for patients and businesses.
RWD includes electronic medical records, claims data, and even information obtained from social media accounts, which can reveal information about patient health status, patient and physician/HCP sentiment, and product performance. Companies can better understand what patients are experiencing and subsequently better target true patient needs, which lead to the development of effective health solutions that produce desired health outcomes and are thus worth reimbursing. As Payers gain more knowledge about big data, they will also come to realise that not only can they trust the high quality insights produced by machines, but they can use these insights for health technology assessment (HTA), reimbursement, decision-making, and to drive return-on-investment (ROI). In the end, with a clearer view of patients and health outcomes, the use of big insights itself will yield trust among customers.
However, machine-generated insights should be treated as tools to support and inform human insight. Ultimately, a machine cannot replace the instinct and capability of a human being. The ability to leverage big data to ensure that the most utilisable and actionable insights are revealed lies in human intelligence and talent. Therefore, rather than fearing the use of data and choosing to be solely dependent on intuition and gut feeling, Payers and Market Access teams need to learn how to supplement human insights with data-based evidence.
Big data insights can significantly support decision-makers and so the question should not be whether to trust big data, but more so: how can organisations operate to ensure that the insights they generate from big data can help optimise clinical advantages and commercial performance? Payers and Market Access teams must delve deeper by learning how to discern between the components of big data and analytics that pose a risk and those that do not. Furthermore, they must welcome the use of criteria that will enable them to choose more trustworthy data sources, data practices, infrastructures, partners, and ultimately, insights.
To find out how Valid Insight can help you to make the most of the wealth of information available in today's data-driven world, take a look at our evidence development and marketplace solutions. For more details, contact us at: discover@validinsight.com.