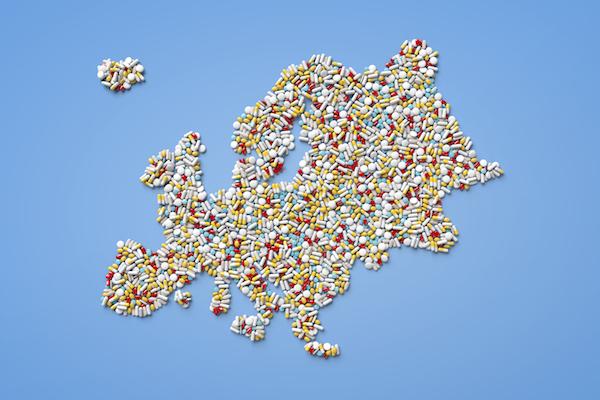 EU regulatory initiatives can accelerate market access to new medicines
The drug development process is a long one – depending on the specific therapeutic and disease, it can take up to 15 years for a product to be ready for market access. Once a drug is submitted to the European Medicines Agency (EMA) for marketing authorisation, the agency aims to issue an opinion within 210 'active' days. There may be delays to this, however, if the agency's committees require the company to provide answers to specific questions. For patients with severe diseases that have no other treatment choices, and for their families and physicians, this makes for an agonisingly long wait and is sometimes too late. In order to support these patients, and to accelerate market access to much needed therapeutics in areas of high unmet need, the EMA has created five regulatory initiatives:
Authorization under exceptional circumstances
Accelerated assessment
Conditional marketing authorization
Adaptive pathways
PRIME
Authorisation under exceptional circumstances
The EMA's regulations allow for authorisation under exceptional circumstances. This covers drugs that fill an urgent public health need but where it is not possible to get the usual levels of safety and efficacy data, for example because the disease is exceptionally rare; however, orphan drug designation is independent of the criteria for authorisation under exceptional circumstances. Companies planning on gaining this form of approval are recommended to seek scientific advice as early as possible in the development timeline. The authorisation will be reviewed annually to reassess the risk-benefit balance, and isn't likely to lead to a standard marketing authorisation.
Accelerated assessment
The accelerated assessment process allows the EMA to review a marketing authorisation application in 150 rather than the standard 210 days if a product is of major interest for public health and therapeutic innovation. Drug developers are recommended to request a pre-submission 6-7 months before they plan to submit an application for marketing authorisation, followed by a request for accelerated assessment 2-3 months before planned submission.
Conditional marketing authorisation
Companies developing therapeutics that target seriously debilitating or life-threatening disorders, rare diseases with orphan designation or emergency health situations can seek early approval based on interim data. This is provided that the benefit of immediate availability outweighs the risk of limited data and the treatment fills an unmet medical need. This is known as a conditional marketing authorisation, and is valid for one year. While the conditional authorisation can be renewed, the company has to commit to continuing existing studies, carrying out new ones or collecting pharmacovigilance data to provide additional information for submission for full approval. Companies looking for this form of approval should also seek scientific advice and consider applying for accelerated assessment as well.
Adaptive pathways
Launched as a pilot project in March 2014, the adaptive pathways approach provides access to medicine pre-approval for patients with substantial unmet needs. It begins with iterative development, where the drug is either approved in a smaller subgroup of patients, with the approval widened to a larger group of patients as data becomes available, or approval based on the benefit-risk balance, following conditional approval based on surrogate endpoint data. The adaptive pathways approach requires the collection of real-world data in addition to clinical trial data, reflecting the everyday use of the therapeutic, and looks for involvement in discussions with health technology assessment (HTA) bodies and patients. The final report on the adaptive pathways pilot project will be published in 2016.
PRIME
The PRIority MEdicines (PRIME) scheme, launched in 2016, has been created to promote the development of drugs targeting unmet medical needs. Products eligible for PRIME must have potential to address unmet medical need and provide a major therapeutic advantage through improved efficacy.
PRIME uses existing tools, such as early and ongoing proactive scientific advice from stakeholders. This kind of enhanced support is designed to help drug developers to generate the right data and create a dossier that meets the regulator's needs. The products that meet the PRIME criteria should also have potential for accelerated assessment at the time of submission of approval.
Challenges and benefits
These regulatory initiatives have potential to speed patient access to innovative medicines in the areas of the greatest unmet medical need by improving communication between drug developers and regulators, making clinical trials more efficient, and reducing the length of time for review post-submission. The provision of real-world evidence may be a challenge for companies unused to assessing drugs outside clinical trials, and some providers, payers and patients may be wary of drugs that don't have the full weight of traditional studies behind them. However, earlier access of effective medicines facilitates pragmatic clinical trials (clinical trials in a real-world setting) and from the perspective of patients urgently in need of treatments, the benefits should outweigh the risks.
To find out how Valid Insight can provide support with your marketplace solutions to accelerate market access, contact us at discover@validinsight.com