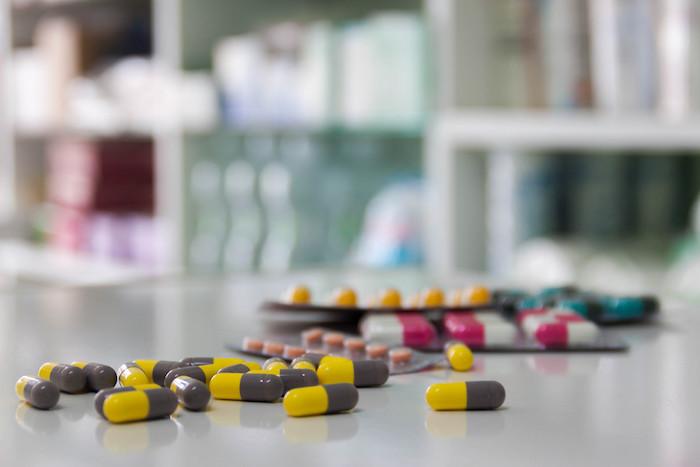 Ultra-orphan drugs and NICE
2017 saw the National Institute for Health and Care Excellence (NICE) board, with input from the NHS England Specialised Services Commissioning Committee, agree to a change that will have a substantial impact on both patients and the companies bringing ultra-orphan drugs to market. In this article we consider what is going to change and how it will impact stakeholders.
Since May 2013, NICE has been using the interim, Highly Specialised Technology (HST) Evaluation Programme, to determine which treatments for ultra-rare diseases would be proposed for national highly specialised commissioning. Following the NICE and NHS joint consultation in 2016, which proposed changes to the NICE Technology Appraisal and HST, a new process for the assessment of a product's cost-effectiveness has now been proposed.
Introducing a budget impact threshold and QALY to assess ultra-orphan drugs
In a bid to cut costs and as part of the Accelerated Access Review, new budget impact thresholds were introduced to assist decision making and help manage stretched NHS resources. New affordability tests were introduced e.g. a budget impact threshold of £20 million was introduced for any product that exceed the threshold in any of the first three post-launch years. NHS England and pharma companies would then enter commercial negotiations and try to settle any budget impact issues. The upshot of these negotiations is that pharma has been given an opportunity to discuss and argue for the clinical and commercial value of their product. However, if the two sides fail to agree NICE can step in to decide how/if to phase the market introduction of the drug over an extended period to mitigate the effects on NHS' finances.1
In addition, once an ICER of £100,000 per QALY gained is reached judgements about the acceptability of the technology as an effective use of NHS resources will be looked at in detail. There will be a focus on the degree of certainty around the ICER; the innovative nature of the technology being appraised, specifically if the innovation adds demonstrable and distinctive benefits of a substantial nature and a further judgment on whether the technology meets the criteria for special consideration in relation to the size of the incremental therapeutic improvement achieved.
Cost implications of the affordability test
Innovative drug solutions come at a cost, so there is a need for pharma and health systems to establish common ground from which to develop solutions for the 95% of rare diseases that have no approved drug treatment. The repurposing of existing drugs for new use in rare diseases offers pharma companies the opportunity to focus on clinical testing, and thus shortens the development timeline. However, in HST evaluations, only a single technology for a single indication is covered. Multiple licences are also required for some products and, in the case of some cancer products, at least 20 indications are evaluated for a single drug, contributing to a lengthy time-to-market.2 Allowing the review of multiple indications in a single HST evaluation could cut down the timelines involved in bringing these drugs to patients.
Patient and carer responses to the proposed thresholds
Patient groups and pharma are understandably concerned about delays in the implementation of NICE guidance while the NHS deals with budgetary pressures. Understandably, patient associations worry about how these policy changes counteract with the Government's stated goal of providing faster access to innovative medicines for ultra-rare conditions. Genetic Alliance UK recently led a coalition of 198 patient groups who called for the policy to be halted, as they felt it would undermine their access to possible treatments.3
According to a report on the impact of decisions regarding the budget impact threshold, 79% of carers and patients do not agree with the new threshold.4 It is felt that innovative therapies would be disadvantaged, particularly where there are unmet patient needs. This group felt that introducing the budget impact threshold would mean slowing down assessment. Conversely, the 21% in agreement with the budget impact thresholds feel that giving decision-makers a budgetary framework within which to act would aid in providing benefits to an increased number of patients.
Pharma's response to the proposed thresholds
Most pharma representatives do not agree with the new threshold, as they feel that non-clinical considerations should not have a bearing on patient access to medication. Of concern was the possibility that, should a pharma company put forward a drug for appraisal, the budget impact threshold might hinder the company from being the first to bring their solution to the market. The possibility of companies funding their own HST appraisals and HST guidance has been put on hold while the government completes its life sciences strategy.5
Pharma representatives generally feel that the proposed threshold of £20 million is too low and should be increased to £100 million when introducing medicines with a high budget impact to provide solutions for ultra-orphan diseases.
Walking the tightrope
Keeping all stakeholders satisfied requires a skilled balancing act. Stakeholders feel that transparency in tracking new drugs needs to be having its intended effect in relieving cost pressures; that providers need to be properly reimbursed if they are to continue to provide solutions; and, that patient access to ultra-orphan drugs and new medicines and technologies should not be constrained.
The role of the NHS as a partner for biomedical researchers and pharma is pivotal in finding solutions for patients with ultra-rare conditions. Rather than NICE imposing the rigid constraints of the recent policy changes to HST, a more fruitful option is for researchers and pharma to consult to find a way forward that will benefit all stakeholders. For example, pharma working closely with NHS England throughout the drug development process will ensure that stakeholders are better informed in relation to funding issues; by developing and maintaining transparency in these relationships, financial barriers can be identified early, and solutions developed to ensure access to new treatments is not restricted.
To learn more about our suggestions on how to walk that tightrope and gain agreement between stakeholders during HST evaluations, email us at discover@validinsight.com.
References
1. Longson, P. (2017). NICE and NHS England consultation on changes to the arrangements for evaluating and funding drugs and other health technologies assessed through NICE's technology appraisal and highly specialised technologies programmes. Retrieved from https://www.nice.org.uk/Media/Default/About/what-we-do/NICE-guidance/NICE-technology-appraisals/board-paper-TA-HST-consultation-mar-17-HST-only.pdf
2. NICE (2017). Interim process and methods of the highly-specialised technologies programme. Updated to reflect 2017 changes Available at: https://www.nice.org.uk/Media/Default/About/what-we-do/NICE-guidance/NICE-highly-specialised-technologies-guidance/HST-interim-methods-process-guide-may-17.pdf [Accessed 19 August 2017]
3. Genetic Alliance (2017). Letter to Jeremy Hunt, M.P. Available at: http://www.geneticalliance.org.uk/news-events/news/letter-to-jeremy-hunt-mp/[Accessed 19 August 2017]
4. NICE (2017). Consultation on changes to technology appraisals and highly specialised technologies. Analysis of responses to the consultation. Available at: https://www.nice.org.uk/Media/Default/About/what-we-do/NICE-guidance/NICE-technology-appraisals/TA-HST-consultation-report.pdf [Accessed 18 August 2017]
5. NICE (2017). Pause on NICE's cost recovery plans (Jan) Available at: https://www.nice.org.uk/news/article/pause-on-nice-s-cost-recovery-plans [Accessed 18 August 2017]