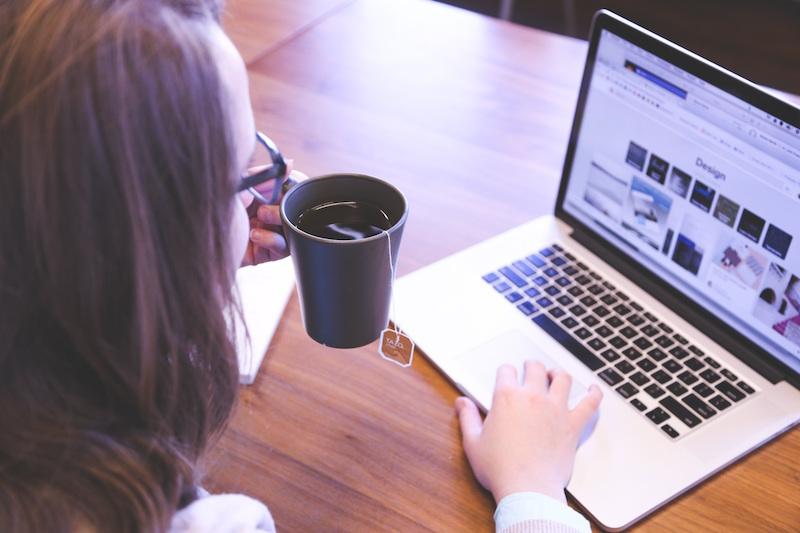 Real-world data: Social media beyond pharmacovigilance
Social media, from Facebook to Twitter, and LinkedIn to Pinterest, is creating real-world data at an unprecedented rate. In 2010, there were around 0.97 billion users of social media, and this is expected to more than double to an estimated 2.44 billion by 2018. In January 2016, Facebook had 1.55 billion active monthly users (see Figure 1), and was the first social network to gain more than 1 billion registered accounts. The number of active social media users overall grew 10% year on year in 2015, and the number of active mobile social media users grew by 17%.
Figure 1: Social media networks worldwide (January 2016)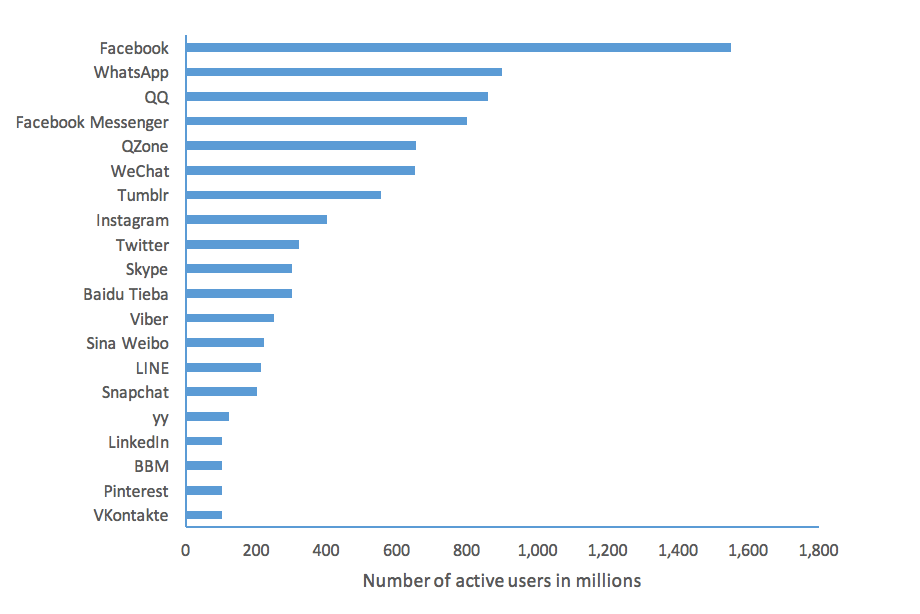 Source: Statista 2016
So, what does this translate into? Overall, according to IBM, we create 2.5 quintillion bytes of data every day. We send 6000 tweets per second (that's 200 billion tweets per year) and carry out 40,000 search queries on Google every second, a huge 1.2 trillion searches a year worldwide. That's a huge amount of data.
Social media, the internet and real-world data
The end user for the products of the pharma industry, and therefore the target for marketing, used to be the physicians. Increasingly it is now the payer who, with an eye on the budget, is the decision maker. The payers, driven by changes in health and social care, are looking for solutions with proven value that will improve outcomes for patients while remaining cost-effective and minimising budget impact. One of the sources of real-world data is patients' use of the internet. The strength of this data is its immediacy, its closeness to the patient, and the fact that it isn't filtered by the healthcare providers, so in some respects it will be better aligned with what the patients actually want to say and what they really need. Because of this, it reflects real patients in their real day-to-day lives.
Around four in five adults in the UK turn to the internet for advice on health, and people use social media to discuss their everyday lives, including their health and their illnesses. This might be a conversation with friends on Facebook or Twitter, or discussions with fellow patients on online social networks like PatientsLikeMe, where they will share diagnoses, treatments, coping mechanisms and outcomes with one another.
How can pharma use the information?
To date, social media listening and direct-to-patient research through social platforms and analysis has largely been used to identify safety issues and carry out pharmacovigilance. However, it has large and often untapped potential to identify the real-life impact of diseases and therapies when combined with scientific study methods and human input.
This plethora of data provides pharma companies with an opportunity to collect real-world data that can be of use in learning about the epidemiology of health and the burden of disease. As an example, discussions of illnesses can be mined to obtain data for analysis on the spread of infectious disease. A study published in PLoS Currents: Outbreaks looked at the use of social media in influenza outbreak forecasting. The researchers tracked tweets about influenza infection, and found that these could predict influenza prevalence better than Google Flu Trends, described as the leading web data source. Pharma companies can also use social media to listen to their patients, and understand what is important to these populations and individuals, for example the needs that aren't met and the symptoms or side effects that they find most troubling, reasons for switching treatment, as well as the impact that the disease has on their quality of life and their attitudes to the disease and its treatment.
Bottlenecks in the diagnostic and treatment pathways can delay patients getting the treatment they need, and cause stress and frustration for healthcare professionals and other staff. By monitoring social media, both social, such as Facebook, and professional, such as LinkedIn and professional forums, pharma companies can get a feel of where the pain points and delays are happening.
Poor adherence to treatment has a number of knock-on effects:
Reduced number of filled prescriptions leads to lower income for pharma companies
Low levels of adherence mean poorer outcomes, resulting in patients who need additional support from the healthcare system
Poorer outcomes can reflect badly on pharma companies
Listening to social media can help pharma companies understand the challenges behind adherence, for example the problems with complicated regimes and unfamiliar devices. They can also learn about potential solutions, for example the treatment formulations patients find the easiest to deal with, or the devices and tools that they would find the most useful.
All of this data can feed into the drug development process to select the drugs that meet patients' needs; the design of clinical trials to include the outcomes that will be of use to patients; to validate outcome instruments such as patient-reported outcomes (PROs); and to develop beyond-the-pill value added services to support adherence and help patients to manage their own disease. It can also help to learn about new indications and new markets – for example, in the OTC market, people shared information on alternative uses for Pepto-Bismol, including as a face mask. All of these have potential to improve patient outcomes and increase return on investment for pharma companies.
The challenges of social media
Social media does come with challenges, though. It generates patient-centric data, which is unfiltered and unchecked, and can use the incorrect terms, or refer to diagnoses that are based on internet research rather than confirmed diagnoses from healthcare professionals. It also produces large amounts of raw data that is challenging to analyse, and to make the best use of it, pharma companies need to collaborate with companies and experts in advanced predictive analytics and machine learning.
Patients taking part in clinical trials can get in contact with one another and discuss the treatments, effects and side effects, which can result in intentional or accidental unblinding. For some patients, clinical trials may represent their only chance for treatment, and they may use their connections to exchange information about how to remain on the study, which could put their health at risk, or skew the outcomes of the study.
Pharma companies using social media to communicate with their patients need to be aware that there are restrictions on communications with physicians and patients over pharmaceuticals, before and after launch, for example the Prescription Medicines Code of Practice Authority's (PMCPA) guidance on digital communications.
In conclusion, while there are challenges to be overcome, the opportunities of social media to generate useful insights that could improve drug development, disease diagnosis and treatment, are enormous and are only likely to grow.