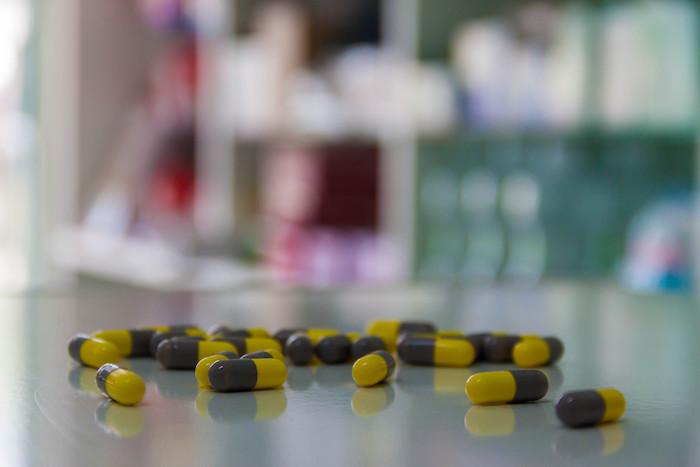 Launch factory: Improving market access to new therapies
Getting the launch right for a new therapy can ensure market access and long-term success.1 However, product launching can be a big challenge for pharmaceutical companies due to many factors, such as high development costs, increasing competition, more stringent government and regulatory restrictions, and drug patent expirations.2
Many companies see the need to invest in efforts to improve internal launch capabilities.3 However, for some companies that are about to launch a new therapy for the first time, or are about to bring a product to market in a different therapeutic area for the first time, driving excellence in launch capabilities may not be a top priority. It is possible that these companies do not yet have a dedicated market access team with expertise in the specific market that their product is targeted towards, since the focus may have been on developing a clinically viable product first. The transition from a research/clinical perspective to market access/commercial is not immediate or automatic and it may impact on the new product's risk of market failure. Subsequently, the effectiveness and swiftness of this transition will manifest in how well the product launch goes. Without proper preparation for the commercial aspect of drug making, a company may fail to facilitate market share growth or support payer, clinician and patient education, which are essential to commercial success.4
Companies bringing products to market or to a new therapeutic area may benefit from setting up a 'launch factory' – a platform where product launch is planned, executed, and adapted as new and relevant information is acquired, and as collaboration between internal and external stakeholders evolves.5 A launch factory typically comes with defined launch-related roles, decision-making governance, and incentives to ensure the development of market foresight, all of which can maximise a new product's chances of commercial success.1 Launch factory construction may require certain adjustment within various pharma functions and across the organisation.
Developing a dedicated launch team
Companies bringing products to new markets for the first time do not need a shift in perspective. Rather, they require an expansion of perspective from product profile towards product-and-service profile. The expansion of the launch perspective begins with the people – leaders and internal stakeholders – who work together to shape the launch vision, plan and execute around the vision, and determine market opportunities to maximise launch uptake.1,3 Developing and applying this new perspective can only be successful if the company creates designated launch teams, which are equipped with launch capabilities, a cross-functional method of working that links R&D, medical and commercial, and has flexibility in decision making to allow amendments to the original launch plan.3  This team, which spearheads the launch factory, will champion the commercial aspect during product lifecycle assessments and utilise valid market insight to ensure that any decisions made around product launch are geared towards securing the drug's successful performance in the market.
Partnering for commercial strategy
Companies that have focused on research activities for many years may lack certain capabilities in terms of the use of data, technology, and economic assessment models. In areas where they lack skills and capabilities, pharma companies must consider partnering with external organisations that can help upgrade the planning and execution of the product launch. Some of these partners could be data vendors, analytics capabilities firms, forecast validators, evaluators for special contracts, and health economic and outcomes research (HEOR) specialists. These partners can help determine which launch strategies may work best for a given product in a given therapeutic area, and ensure that manufacturers utilise deep customer insight to drive launch success.3
A platform for learning
One of the most important opportunities associated with a launch factory is the ability to deliberately track the performance of an ongoing launch. The data captured regarding the performance of a launch can be benchmarked against certain Key Performance Indictors (quantifiable measures to evaluate success). A launch platform enables a manufacturer to measure intermediate performance results and respond accordingly. A launch factory can be used to monitor market feedback, enable quick decision-making and course correction by the company, and facilitate agility across the organisation.1 In addition, it can house a system to capture and apply market insight that can shape best practices for future product launches.
Launch factories can help expand the manufacturer's point-of-view from research activities towards real-world clinical considerations, commercial activities, market penetration, and customer service provision. Companies that will succeed at creating launch factories are those that can holistically leverage people, partners, processes, and platforms.3 An effective launch factory can help reduce the risk of commercial failure and ensure that the right patients get access to new and innovative medicines at the right time.
At Valid Insight, our team has extensive experience of leading and driving commercialisation of products both within pharma and in partnership with our clients. We have developed global launch strategies that have helped our clients organise and structure launch factories for the future. Our experts are on hand to help you build your strategy, define roles and actions, and understand the markets you are entering in to. To learn more about our therapeutic area expertise and launch effectiveness services, call us at +44(0) 203-750-9833 or email us at discover@validinsight.com.
References:
Ahlawat, G, Chierchia, G and van Arkel, P. (2014). Beyond the storm: Launch excellence in the new normal. McKinsey & Company. Available at: http://docplayer.net/5404293-Insights-into-pharmaceuticals-and-medical-products-beyond-the-storm-launch-excellence-in-the-new-normal.html
Edwards, M., Mills, S. and Tonks, K. (2016). Launch perspectives: The new rules for success in pharmaceuticals. Eden McCallum's Healthcare and Pharmaceuticals Practice. Available at: http://2nl301mfq7z3k8c8z3fobjbk.wpengine.netdna-cdn.com/wp-content/uploads/2016/02/Pharma-launch-perspectives-Jan16_FINAL.pdf
Ghandi, K. (2016). The new launch paradigm. Available at: http://www.pmlive.com/pharma_intelligence/the_new_launch_paradigm_1176630#
Schneider, J and Hall, J. (2011). Why most product launches fail. Harvard Business Review. Available at https://hbr.org/2011/04/why-most-product-launches-fail (Accessed: July 2015)
Kunst, M et al. (2013). A new pharma launch paradigm: From one size fits all to a tailored product approach. Bain & Company. Available at http://www.bain.com/publications/ articles/a-new-pharma-launch-paradigm.aspx