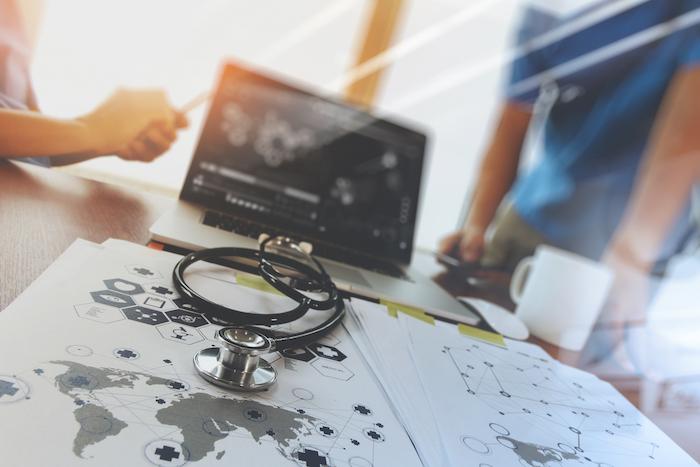 Innovative pricing and contracting options
With rising treatment prices and healthcare spending, payer organisations are making efforts to contain costs, with the unintended consequence of putting up treatment access barriers. Hence, there is a growing interest in more innovative agreements, such as performance-based (reimbursements tied to conditions around producing outcomes or bridging evidence gaps), finance-based (rebates/discounts for excesses in agreed-upon per-patient or sales thresholds), and value-added (added patient support and educational services).1 These types of agreements, however, are still very broad concepts that do not automatically create competitive advantage. Excellent clinical and financial values are drivers for success in pharma, but without efficient, targeted pricing and contracting schemes, the success of any product is not ensured.2
Innovative pricing and contracting options must arrive at win-win agreements that meet the interests of decision-makers on both sides. Companies need to keep in mind that the innovative pricing and contracting options must address a specific payer concern, create/use a competitive advantage, and fall within legal/regulatory boundaries. Such options, when successfully designed and implemented, can help avoid tendering, or the formalised purchasing based on pre-set criteria that can often lead to price erosion.
Targeting specific payer concerns
Contracting is a tool to enable product use for payers who are sensitive to price. Widening the gross-to-net ratio via innovative net pricing schemes (discounts and rebates) can drive volume among price sensitive payers.3 For new entrants in the biologics space, adopting net pricing options is crucial since some US payers are volume sensitive and may prefer an older competitor drug that is clinically inferior but commands greater demand at present. Volume growth of a new entrant can depend on local coverage, delivery system structures and certain clinical factors, and so it may take time before volume sensitive payers consider it.4
However, pricing and contracting options that win are not necessarily about who gives the most discounts/rebates, but about who uses discounts/rebates to achieve a customer unmet need. Payer interest is not limited to low pricing, value for money, or per-patient cost, but also includes more specific concerns.
Some private insurance firms are focused on growing and retaining their membership through patient support and formulary inclusion of innovative and effective medicines. Pfizer, for example, entered a partnership with Medco Health Solutions Inc. (now part of Express Scripts) in 2011 to identify consumer subgroups and determine which products are most effective in each subgroup, therefore improving personalised care.5 The partnership has initiated precision medicine studies that comply with the Health Insurance Portability and Accountability Act of 1996 (HIPAA).6 It has also led to the creation of Pfizer Link, an online community for clinical trial participants from completed Pfizer-sponsored studies.7
For some products, payers are highly interested in avoiding misuse, which can be costly and a potential legal problem. The use of growth hormones (GH) among adolescents is concerning, particularly if the patient is an athlete or has a bodybuilder relative who could abuse the access to the drug.8 Paediatricians need an active solution to curbing GH abuse.9 A contracting solution in place includes the use of an administration device like Merck's easypod. Easypod is an electromechanical injection device that delivers the GH deficiency drug Saizen (somatropin) and shows a history of injected doses. Rebates can be provided for any tracked instance of misuse.10
Creating competitive advantage
Identifying and handling specific payer unmet needs through an innovative contracting or pricing agreement requires companies to truly know the customer and be willing to put in the time and commitment that will establish a sustainable competitive advantage with minimal burden for the payer. The contracting option must be based upon either a differential advantage or include technical and practical hurdles that make replication difficult for competitors.
For instance, the online-based project launched in 2013 by AstraZeneca and patient engagement firm Exco InTouch, Me&myCOPD, aims to provide chronic obstructive pulmonary disease (COPD) patients with disease information, personalised coaching, and health management and symptom monitoring tools. The programme provides questionnaires to patients, the results of which are transmitted to clinicians. The current UK trials for the programme aim to produce average savings of £3,500 per hospital admission, which could potentially turn the programme into a standalone service.
Some payer concerns are often neglected, such as their lack of trust in pharma companies.11 Building trust, therefore, can also be turned into a source of competitive advantage. Novo Nordisk, for instance, has partnered with certain cities to curb diabetes. In 2014, the company launched the Cities Changing Diabetes project in cities like Mexico City where diabetes was dubbed as a "ticking time bomb" that would severely and negatively impact the population's future health.12 The project aims to identify social, cultural, and environmental diabetes drivers as well as key solutions that could be shared with other cities. Without pushing for their products, Novo Nordisk can succeed at promoting their participation in improving global care, which can also build trust with payers and healthcare systems.
The advantage could also be practical in the form of efficient and patient-focused execution. For example, there have been several payer-private partnerships for disease and care pathway management (programmes aimed at improving chronic disease patients' health outcomes through integrated disease management) in the US, but not all succeed. In the case of Medicaid Virginia, their project Virginia Health Outcomes Partnership (VHOP) succeeded in reducing asthma-related emergency care use by 42% in the third to fifth quarters after introduction of the intervention and producing direct savings of approximately US$ 3-5 for every incremental dollar spent based on 2002 values.13 The intervention focused on improving prescribing behaviours and patient adherence through a model called HUB (communication skills) and SPOKE (clinical treatment plan per disease), which made the project highly patient-focused and efficient in terms of partnership management.14
Contracting within international and local laws
Payers may also fear legal complications. For instance, bundling, which is the marketing strategy of co-providing products within a portfolio to accommodate a customer's total budget, is attractive to customers. However, under certain international and local competition laws, it is prohibited for dominant companies with high market power that could substantially lessen competition or block new entrants. Still, some companies have been able to tie the purchase of branded and generic products not by bundling but via an accrual rebate scheme.15 The rebate is not fixed in contracts; rather it becomes a gesture of goodwill based on a customer's total sales for a previous period.
Ultimately, designing innovative pricing and contracting options must be developed with these questions in mind:
Why would payers be interested in this option?
What practical implementation concerns may arise?
How is this option a sustainable competitive advantage that is not easy to replicate?
Are there regulatory, legal, financial, or practical hurdles for the implementation of this option and how could these be handled?
What other stakeholders will be affected by the introduction of this option? How can possible negative reactions be mitigated?
The need for investment and commitment
In selecting and developing innovative pricing and contracting options, some of the key considerations are the specific payer concerns to be targeted, sustainability of competitive advantage, compliance with legal, financial and regulatory laws, and feasibility and practicality of implementation. Establishing such factors takes time, investment and commitment, and therefore must spring from existing differential advantages that make replication difficult for competitors – such as a deep understanding of a condition or patient group, advanced value-adding and technological services, focused scope for partnerships, or a wide drug portfolio.
To find out how Valid Insight can use its expertise to help you develop and optimise your value story, collect and analyse real-world data, and identify the best pricing strategy, contact us at discover@validinsight.com.
References
1 Sobrio, A. (2012). Innovative Contracting: What's the Verdict? Retrieved from http://www.pharmexec.com/innovative-contracting-whats-verdict
2 Sanchez, H. and Greenaway, J. (2015). Innovative Contracting Solutions in a Changing Healthcare Landscape. Retrieved from http://www.cbinet.com/sites/default/files/files/Sanchez_Greenaway_pres.pdf
3 lbid
4 Mulcahy, A., Predmore, Z. and Mattke, S. (2014). The Cost Savings Potential of Biosimilar Drugs in the United States. Retrieved from https://www.rand.org/content/dam/rand/pubs/perspectives/PE100/PE127/RAND_PE127.pdf
5 Deloitte (2012). Value-based Pricing for Pharmaceuticals: Implications of the Shift from Volume to Value. Retrieved from http://www.converge-health.com/sites/default/files/uploads/resources/white-papers/valuebasedpricingpharma_060412.pdf
6 Pfizer (2011). Pfizer Establishes Precision Medicine Research Collaboration With Medco. Retrieved from http://www.pfizer.com/news/press-release/press-release-detail/pfizer_establishes_precision_medicine_research_collaboration_with_medco
7 United BioSource Corporation (2015). UBC and Pfizer Offer First-to-Market Community for Study Participants. Retrieved from http://www.ubc.com/blog/ubc-and-pfizer-offer-first-market-community-study-participants
8 Rickert, V., Pawlak-Morello, C., Sheppard V. and Jay M.(1992). Human Growth Hormone: A New Substance of Abuse among Adolescents? Clin Pediatr. 31:723–726. Retrieved from http://pediatrics.aappublications.org/content/99/6/904#xref-ref-26-1
9 Committee on Sports Medicine and Fitness (1997). Adolescents and Anabolic Steroids: A Subject Review, Pediatrics, June 1997, Volume 99 / Issue 6. Retrieved from http://pediatrics.aappublications.org/content/99/6/904
10 Saizen (2016). EasypodMakes Dosing Trackable And Customizable. Retrieved from http://www.saizenus.com/how-to-take-saizen/easypod/
11 Sobrio, A. (2012). Innovative Contracting: What's the Verdict? Retrieved from http://www.pharmexec.com/innovative-contracting-whats-verdict
12 Novo Nordisk (2015). Partnering up to Change Diabetes in Cities. Retrieved from http://www.novonordisk.com/about-novo-nordisk/novo-nordisk-in-brief/stories/citizenship/safeguarding-the-next-generations-health.html
13 Gillespie, J. and Rossiter, L. (2003). Medicaid Disease Management Programs Findings from Three Leading US State Programs, Dis Manage Health Outcomes 2003; 11 (6): 345-361. Retrieved from http://www.nationalpharmaceuticalcouncil.org/system/files/research/download/Medicaid-DM-Programs-Findings-from-Three-Leading-US-State-Programs.pdf
14 Williamson Institute, Virginia Commonwealth University and National Pharmaceutical Council (1997). The Virginia Health Outcomes Partnership. Retrieved from http://www.npcnow.org/system/files/research
15 Norton Rose Fulllbright (2015). Competition and Consumer Commission Focuses on the Pharmaceutical Industry. Retrieved from http://www.nortonrosefulbright.com/knowledge/publications/130324/competition-and-consumer-commission-focuses-on-the-pharmaceutical-industry