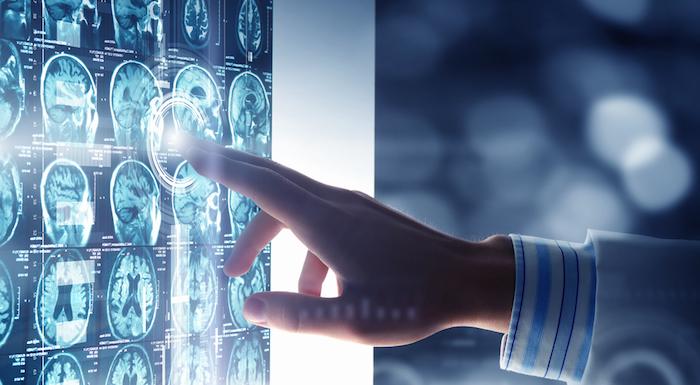 Using new initiatives to drive access to products for rare diseases
Gaining reimbursement for rare and specialist diseases can be challenging, primarily because small patient populations restrict the size of clinical trial cohorts. This limits the clinical evidence available to support a drug through the health technology assessment (HTA) process. Other factors, such as diagnosis, capturing long-term data, and defining patient populations can also hinder market access. The cost of delay to reimbursement and the requirements for bringing a product for a rare or specialist disease to market can be prohibitive.
Developing rare disease treatments in a rapidly growing market
Drug development in orphan diseases is active – according to the FDA1, there have been more than 600 drugs for rare disease approved since 1983. Between 1983 and 2013, this averaged at 22.8 products a year, rising to 46.5 products a year between 2014 to 2017: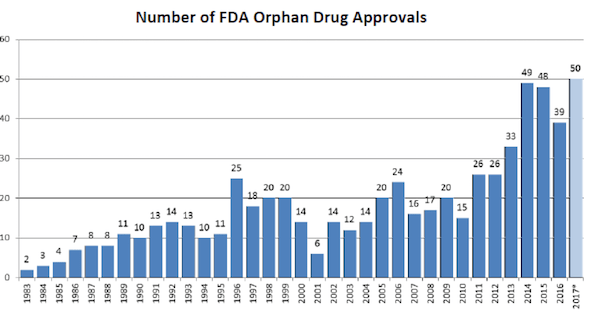 Source: FDA; *2017 figures as of 15/09/2017
The challenges in health technology assessment
National HTA agencies such as the National Institute for Health and Care Excellence (NICE; UK), the Haute Autorité de Santé (HAS; France) and the Gemeinsamer Bundesausschuss (G-BA; Germany) all assess drugs for rare and orphan diseases independently. Consequently, access decision outcomes can vary.
---
ChondroCelect® received the highest possible level of innovation from the German assessment body, InEK2 (Institute for the Hospital Remuneration System). At the same time, ChondroCelect® was rejected by HAS3 due to a lack of efficacy in clinical trials, despite recognition of its curative potential.
---
The first hurdle is the compilation and filing of HTA dossiers within each country. Variability and complexity of assessment criteria for specialist and rare diseases means that submissions are an uncertain and costly venture for small to medium-sized enterprises (SMEs). While HTA is a necessary step for drug access, current standards may set the bar too high.
Affordability in cash strapped health care systems is the next challenge. In early 2017, the UK saw the formation of the Commercial Investment Group (CIG) within NHS England. Its remit is to assist commercial and commissioning innovation. The CIG supports innovative commercial agreements for promising medicines and devices, via negotiation within the pharmaceutical industry. However, mechanisms like the CIG are not in place everywhere.
HTA agencies are reacting to the growth in this area by reassessing how they appraise drugs for orphan and rare diseases4. While this should be welcomed, a payer-led re-evaluation may not capture the nuance required. To avoid broad brush-stokes by agencies in their attempt to standardise assessment and definitions of orphan drugs, patient-focused initiatives will also be important.
Pushing for change: The potential of HERCULES
Duchenne UK – a Duchenne muscular dystrophy (DMD) charity and support group – launched an initiative in 2017 with seven industry partners to evolve the assessment of drugs for rare and orphan diseases5. HERCULES aims to promote sharing of disease-level data between patient groups and drug manufacturers, to tackle unmet clinical and healthcare needs.
By working in partnership with industry, Duchenne UK aims to provide a central evidence base for high quality data. This will support HTA processes, potentially accelerating payer reimbursement decisions and expediting access to innovative treatment.
This innovative partnership project, showing industry and patient organisations working together for patient benefit, marks an important step in driving change and shaping the way drugs for orphan and rare diseases are assessed for reimbursement in the future. If the HERCULES project succeeds by using the collective knowledge of industry to build the importance of the patient voice with payers, and puts it at the centre of decision-making, then this initiative could drive the evolution of HTA for rare and orphan diseases.
At Valid Insight, we have a wealth of experience in rare diseases, guiding our clients towards successful market access. With our extensive payer network, internal knowledge and experience, we can help you to harness patient advocacy as part of your value communication strategy, test your profile and help build your pricing and access approach. To learn more, email us on discover@validinsight.com
If you found this post interesting, here is some further reading: ultra-orphan drugs and NICE
References
1. <ahref="https://www.fda.gov/downloads/ForIndustry/DevelopingProductsforRareDiseasesConditions/UCM581335.pdf">https://www.fda.gov/downloads/ForIndustry/DevelopingProductsforRareDiseasesConditions/UCM581335.pdf
2. Prescott, C.D. and J.M. Polak, The delivery of regenerative medicines and their impact on healthcare. 2011, Boca Raton, FL: CRC Press. xvi, p400. https://www.crcpress.com/The-Delivery-of-Regenerative-Medicines-and-Their-Impact-on-Healthcare/Prescott-Polak/p/book/9781138115446
3. Santé, H.A.d., ChondroCelect-CT 12555, H.A.d. Santé, Editor. 2013, Haute Autorité de Santé: http://www.has-sante.fr.
4. https://scrip.pharmaintelligence.informa.com/SC098287/Scrip-Asks-What-Will-Happen-In-Orphan-Drug-Pricing-In-The-Next-Five-Years
5. https://www.duchenneuk.org/project-hercules