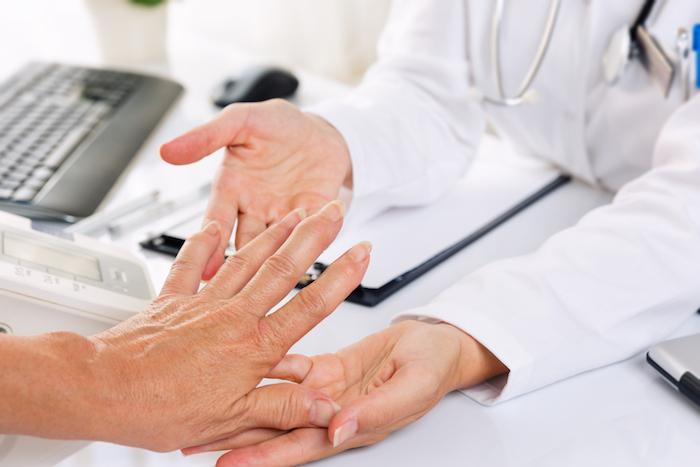 Challenging market access barriers for autoimmune disease therapies
The global immunology market is expected to grow from $61.5 billion in 2015 to more than $74 billion by 2022.1 Autoimmune diseases, such as diabetes and rheumatoid arthritis, require life-long treatment and constitute one of the largest spending areas in healthcare. The prevalence of autoimmune diseases is also increasing annually.2 Clearly, this is a lucrative area, and one in which many pharma companies have invested time and money, but what challenges face those who bring these products to market?
Despite the medical need and business interest in these treatments, barriers will undoubtedly arise before these products reach the market. The time taken to identify suitable products, regulatory issues, payer negotiations, and competition from other companies, are just a few potential barriers that could surface.
Pipelines and patents
There are currently 1,896 products aimed at treating autoimmune conditions in company pipelines across many companies.1 However, around 73% of these products are in early phase development. It should, therefore, be kept in mind that many of these products may never reach the later phases of clinical development and fail to obtain marketing authorisation.
Many of these products are biologics, used in the treatment of chronic autoimmune inflammatory diseases (including psoriatic arthritis, rheumatoid arthritis, and ankylosing spondylitis), which have proven to be revolutionary since coming to market.3 At present, the most commercially successful and clinically effective of these products include Humira (adalimumab) and Remicade (infliximab). Humira – an Abbvie product – was recognised as the world's best-selling drug in 2016, moving from second best-selling in 2015. 4
Legal challenges over patents
In the US, several legal battles have recently taken place between AbbVie and other pharma companies such as Samsung Bioepis, Coherus Bioscience, and Amgen, who have all been working towards bringing a biosimilar of Humira to the market. AbbVie successfully delayed Coherus' product development in 2016, with the US Patent and Trademark Office's Patent Trial and Appeal Board suggesting that Coherus hadn't demonstrated any reasonable likelihood that their version would be better.4 However, a landmark ruling in March 2017 reached the conclusion that Humira could no longer be patent protected.
Regulatory barriers
There are also regulatory issues to consider. There is no forecasted decline in autoimmune condition treatment revenues, and this could be due to recently implemented regulatory guidelines. Biosimilars in the US are now reviewed and approved in line with the Biologics Price Competition & Innovation Act (BPCIA), which provides a shortened approval process for biosimilars.4 This Act aims to reduce the time it takes to approve such products, with the idea being that competition between pharma companies in relation to the reference product will be reduced; this, in turn, could lessen the impact on revenues related to patent-protected biologics. The reason revenues won't drop is because the Act ensures that biosimilars can't undercut the reference price by too much; competition is maintained. Of course, this does raise further regulatory questions, however, in terms of when US insurers will make separate deals.
Overcoming market access barriers 
Companies must create a well-substantiated value proposition that talks to the needs of different payer archetypes. Specifically, there are three key areas of focus for autoimmune disease therapies:
Build your evidence
'New drug' should mean 'better drug.' To stand apart from competitors and justify price, manufacturers will have to demonstrate a product's value and its incremental benefits over accepted comparators. When treatment options are available, payers and patients can select the treatment that is most valuable to them. Therefore, products with weak evidence may struggle to gain market share.
Target payers locally
The future immunology landscape will constitute a hunt for the most valuable medicines, but local payers adopt different models for value assessment. So, a product's value story must be shaped along the lines of the local payer's interpretation of value. In addition, pharma companies may need to stratify the growing market, anticipate the specific areas of growth, and analyse the potential market placement of pipeline products in local and regional markets.
Patient support
Patient support services, such as those that promote medical adherence, are potential added value for local payers. Financial assistance programmes, where non-profit organisations or pharma companies help shoulder patient costs, can also enable patient access. By securing patient access, pharma companies can gather data around patient satisfaction, symptom reduction, and product effectiveness, which can be leveraged during payer negotiations.
Creating productive partnerships
The immunology market is subject to challenges specific to the kind of drugs that are most effective in this area (i.e. biologics and biosimilars), but many of these barriers are also faced in other therapeutic areas. Solutions to overcome market access barriers are needed in this regard, and the BPCIA has helped here, with the first biosimilar approved in 2015, following the Act's introduction in 2010.
To learn more about how best to challenge the market access barriers for autoimmune treatments, call us at +44(0) 203-750-9833 or email us at discover@validinsight.com.
References: