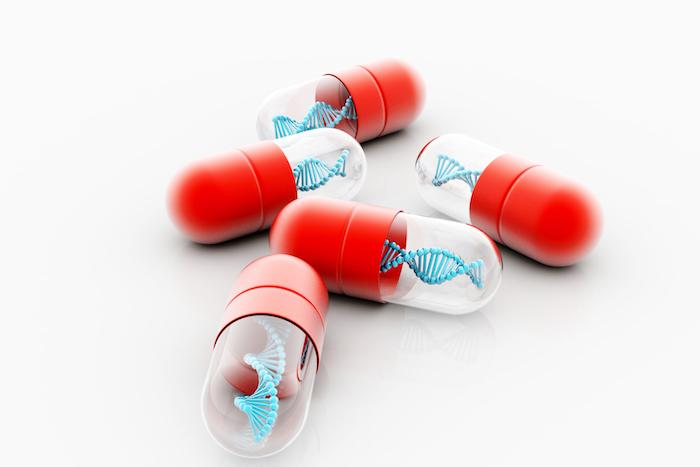 Advances in cell and gene therapies: What does it mean for big pharma?
Recent years have seen substantial progress in the search for cell and gene therapies, with new medicinal technologies presenting hope for tackling a wide range of diseases.1 Indeed, there are some experimental therapies currently in Phase II and Phase III that are hopeful for launch into the market within the next decade.2 There is tremendous opportunity to champion huge scientific advancements and offer patients struggling with debilitating or rare conditions the treatment option that could transform their lives. Furthermore, cell and gene therapies could be administered once or only a few times – as opposed to requiring a lifetime of constant treatment and symptom management. This potentially offers a cost-reducing solution for payers in the long-term.
In the past, the field of gene and cell research did not enjoy encouraging progress, but was hindered by underwhelming or tragic outcomes.3 Until recently, the development of cell and gene therapies has been relatively slow due to high developmental costs, lack of safety evidence, and low potential for a return on investment.3 This was further complicated by highly polarised political, social, and ethical debates around human gene research.4 Large pharma companies understandably shied away from this therapeutic area, with only small biotech companies and research centres investing their limited resources towards finding novel cell and gene-based solutions.3
Nevertheless, the past decade has seen tremendous progress that has helped change the perception of cell and gene therapies. Provenge (sipuleucel-T), which is therapy for prostate cancer, was launched in the U.S. as the first cancer vaccine using cell therapy, while Glybera (alipogene tiparvovec) was approved by the European Medicines Agency (EMA) as the first gene therapy.2 Less than 10 cell and gene therapies are approved in Europe, which is a small number compared to the portfolio of other pharmaceutical treatment areas. Still, given the scientific, economic and ethical challenges that cell and gene therapy development has undergone, making it to market and reaching patients has been a major market access leap.
Recent developments and rising interest in cell & gene therapies
Scientific and technological advancements have contributed to the growing interest and recent developments in the cell and gene therapy space. Many cell types can now be used for cell therapy, with the majority being cells of the immune system, such as T-cells, dendritic cells, and tumour cells. The process involves modulating the cellular immune system and is mostly targeted at autoimmune disorders and cancers.5 For example, Provenge (Sipuleucel-T) therapy works by stimulating dendritic cells to target cells carrying specific cancer-associated peptides so that these can be destroyed by the immune system. For conditions where there is unwanted immune response, such as rheumatoid arthritis, dendritic cells are manipulated to slow down the immune response. Cell therapies are also being developed for infectious diseases that typically trouble the immune system, such as HIV.
For gene therapies, most products are being designed to replace missing or faulty genes in patients with genetic disorders, such as Sanfilippo Syndrome.5 The gene therapy field is expansive and covers multiple therapy areas with diverse mechanisms of action. There are new technologies that do not necessarily target gene replacement. For example, CERE 110 treatment for Alzheimer's disease involves introducing an additional gene for Human Nerve Growth Factor into the patient's nerve cells. Pro-drug active enzymes can also be introduced into tumour cells so that they can be activated selectively within cancerous cells for cytotoxic effect.
The improved momentum for investments in cell and gene therapy is in part due to a major push from the entrance of Big Pharma. Impressive results recently produced by clinical trials have caught the attention and fuelled the prevailing optimism of Big Pharma, and many companies are now willing to invest in this area. There has been a steady increase in the number of pharma deals in this therapeutic area over the past ten years, with 2014 registering peak numbers. The average value of these deals has also followed a similar pattern as many of the Big Pharma companies now provide funding for small and start-up biotech firms entering the later stages of developing cell and gene therapies.
Overcoming market access barriers
The cell and gene therapy arena is still in its early stages and so many companies remain unaware of how to fully secure a strong market presence for their products. To overcome path-to-market barriers, pharma companies need to build evidence, be select with partnerships, and price therapies accordingly.
Evidence generation
There is still considerable uncertainty over the clinical benefits, safety, and long-term efficacy of cell and gene therapies. The move into such treatments also comes with unprecedented challenges in terms of transferring knowledge from the clinical trial setting to the real-world, and customers will be unwilling to pay large sums if this remains the case. The valuation of treatment costs can only be supported by high quality data from evidence in the real-world setting.1
Potential gaps in evidence need to be anticipated and companies have to carefully assess currently available data and identify expected data. In order to become frontrunners in this therapeutic space, pharma companies need to establish authority in knowledge about the biology of specific diseases, design systems that can be used to monitor health outcomes over time, and draw inspiration from possible assessment and pricing models that HTA bodies and regulators might use. Companies need to determine very early on the data considerations for regulatory status, accompanying procedures, funding, and for preventing the possible withdrawal of market authorisation.
Being selective about partners
Typically, pharma companies do not like taking risks, which is why they are willing to pay large sums for a nearly finished product rather than invest early in the process.4 They are cautious about putting company capital and human resources into new ventures with highly uncertain returns. Due to a relative lack of experience in this field, large pharmaceutical companies must come up with different planning and entry strategies since the challenges they are likely to face are unique from the traditional pharma model.2
Reportedly, for the fourth quarter of 2014, small pioneering biotechs, such as Dendreon, Cellectis, and Bluebird Bio, are collectively responsible for over 80% of the cell and gene therapies in the pipeline. Commercialisation of cell and gene therapies, therefore, has largely been characterised by Big Pharma acquiring or partnering with small biotechs that are leading developments. These partnerships have helped minimise the issues around unsuitable clinical trial designs, elevating the safety and risk benefit to a level befitting of regulatory assessment.
For example, GlaxoSmithKline (GSK) collaborated with Italian non-profit organisation Fondazione Telethon and university hospital Ospedale San Raffaele, as well as worked with stem cell research centre San Raffaele Telethon Institute for Gene Therapy (SR-TIGET), for the product Strimvelis, which is used to treat Adenosine Deaminase Severe Combined Immunodeficiency (ADA-SCID). Along with continuous engagement with regulatory bodies, GSK and its partners were able to successfully translate clinical trial findings and developmental designs into a standardised manufacturing process ready for commercialisation.6 In May 2016, the European Commission approved the medicine.
Pricing and contracting accordingly
A major talking point is going to be the valuation of the price and cost benefits of cell and gene therapies.1 A range of perspectives will arise from different stakeholders on the most appropriate method of valuation and pricing strategies. Expected determinants of pricing include impact of treatment on patients, savings accrued from the treatment, affordability, target market, and risks taken by the manufacturer.2 The strategies for pricing, contracting, and funding will be surrounded with questions about long-term impacts on healthcare budgets and patient outcomes and potential patient relapse over time.
Pharma companies need to introduce novel business models and innovative pricing and reimbursement schemes wherein payers recognise efforts to mitigate the risks to them. Cell and gene therapy developers need to design systems to continually gather real-world data and engage with patients, carers, and physicians to inform possible designs for pay-for-performance agreements and cost-sharing schemes. Some countries also provide opportunities for early/temporary access and special funding at the local, hospital or individual patient level, and market access teams must keep a very close watch on these.
The great need for evidence, tailored pricing and reimbursement schemes, and special collaborative relationships that help ensure successful path-to-market for cell and gene therapies require tremendous work and investment, especially since these therapies are still in the early stages of commercialisation. However, an entire fleet of cell and gene therapies are poised to enter the market in the near future, and so the need for pharma companies to adapt can no longer be avoided or negotiated.
To learn more about challenges in the development, market access and pricing strategies of cell and gene therapies, as well as how to overcome them, contact us at discover@validinsight.com.
References
Crommelin, D. J. A., Sindelar, R. D. and Meibohm, B. (2013). Pharmaceutical biotechnology: Fundamentals and applications. New York: Springer
Carr, D.R. and Bradshaw, S. (2016). Gene therapies: the challenge of super-high-cost treatments and how to pay for them. Regen Med, 11(4): 381-93
Alliance for Regenerative Medicine (2014). Pharma and Biotech Survey, ARM Pharma Survey Report. Retrieved from http://alliancerm.org/sites/default/files/ARM_Pharma_SurveyRept_Mar2014_e.pdf
Guzman, C. A. and Feuerstein, G. Z. (2009). Pharmaceutical biotechnology. New York: Springer.
Artmann, G. M. and Chien, S. (2008). Bioengineering in cell and tissue research. Berlin: Springer.
GSK (2016). StrimvelisTM receives European marketing authorisation to treat very rare disease, ADA-SCID. Retrieved from http://www.gsk.com/en-gb/media/press-releases/2016/strimvelistm-receives-european-marketing-authorisation-to-treat-very-rare-disease-ada-scid/